China loves Aquaman more than Superman, Batman or Wonder Woman
Commenters say James Wan (and Amber Heard) have saved DC's answer to the Marvel Cinematic Universe
This article originally appeared on
ABACUS
Two weeks before it hits cinemas in the US, Aquaman is already a box office smash hit.
How? China.
Aquaman, released first in China, just recorded Warner Bros' biggest ever opening in the country, with a massive
US$93.6 million
take in three days.
In other words, Chinese people think it's better than all the other DC Extended Universe movies -- like Batman v Superman: Dawn of Justice, Justice League and Wonder Woman.
It drew even more viewers than Ready Player One, which
did especially well in the country
. Steven Spielberg's blockbuster became Warner Bros' biggest opening this April. But Aquaman beat it by a whopping 66 percent.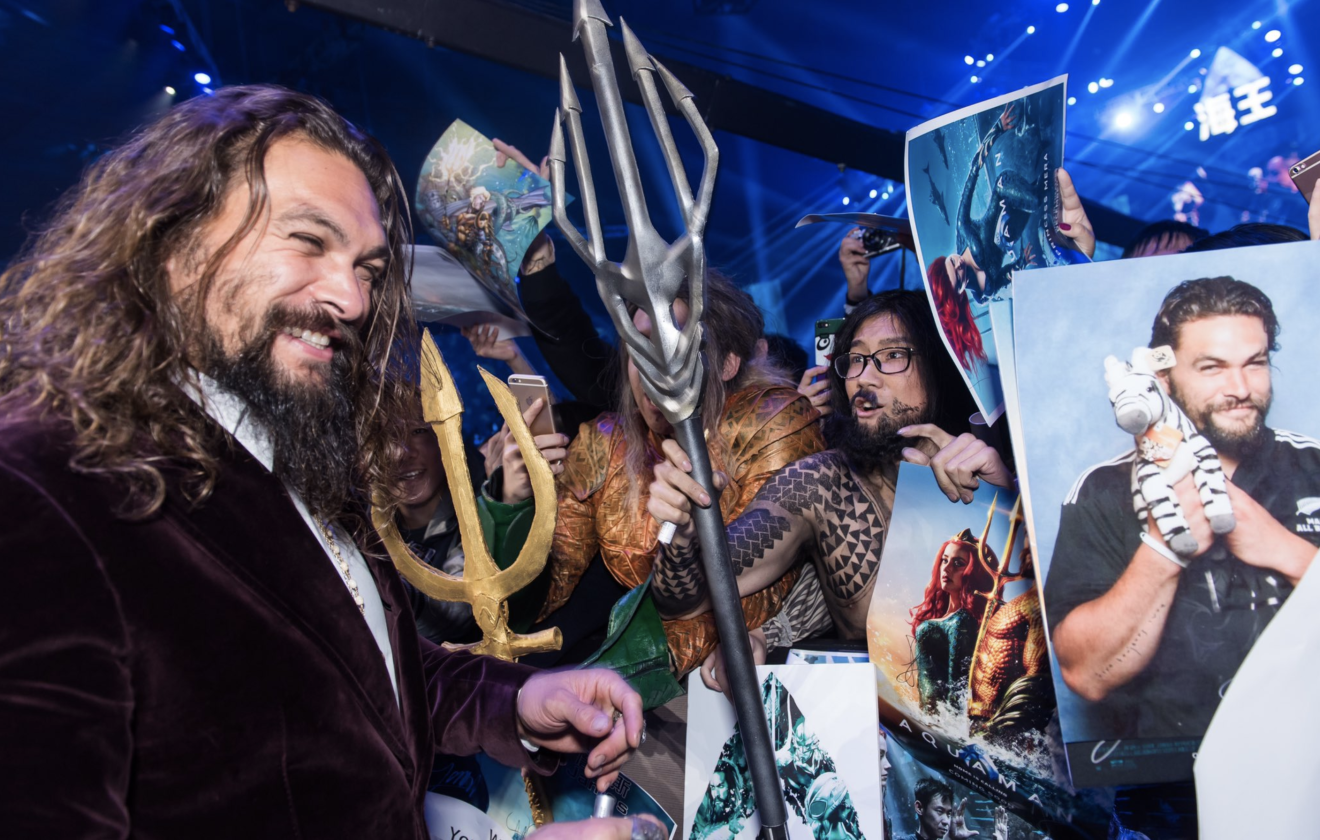 Why do people in China love it so much? Well, aside from the country's apparent love of swole Western leading men (as seen by the success of the 
Fast and the Furious
 franchise,
Skyscraper
and now Aquaman), people said that DC really did something right with Aquaman by hiring James Wan as the director and Amber Heard as the female lead.
With the success of Furious 7 and his early horror titles, Wan -- who is of Malaysian Chinese descent -- already has quite a big following in the country. But this time around, Chinese fans say that he has saved the DC Extended Universe.
On Weibo,
a Chinese TV actor wrote
, "Aquaman is really good! Flashy special effects and exhilarating plotline… Wan, as a Chinese Malaysian raised in Australia, is a role model for Chinese moviemakers."
Viewers are also enamored by Amber Heard's female lead. The hashtag #AquamanFemaleLeadBody was at one point
the 20th hottest topic
on Weibo.
A Weibo user wrote
, "Heard's body is so gorgeous. She's been beautiful her entire life... Can't make out why Depp would want to split with her."
But
on Twitter
, fans are expressing their joy that Heard's Mera in Aquaman bested Johnny Depp's title character in Fantastic Beasts: The Crimes of Grindelwald.
After some struggles, Aquaman's success could show that the DC Extended Universe might be turning a corner. But maybe don't judge a film's quality by its box office success. After all, The Rock's Skyscraper was
one of the most popular movies
in China this year.