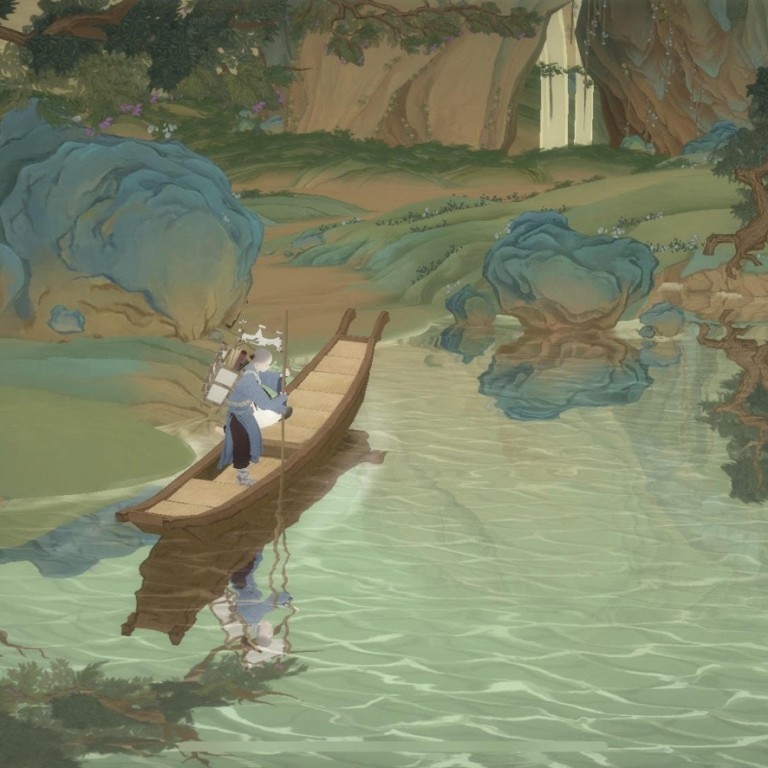 This gorgeous game was made by one of the world's most popular museums
Co-developed by NetEase, Ink, Mountains and Mystery became an instant hit in China
This article originally appeared on
ABACUS
It's probably the prettiest Chinese game ever made, with every frame resembling a rare landscape painting that you would only see in a world-class museum.
In the game, you play as a monk who wants to be a great painter. At the instruction of his mentor, he magically jumps into many famous paintings, embarking on adventures with
a tailed boy of mysterious origin
.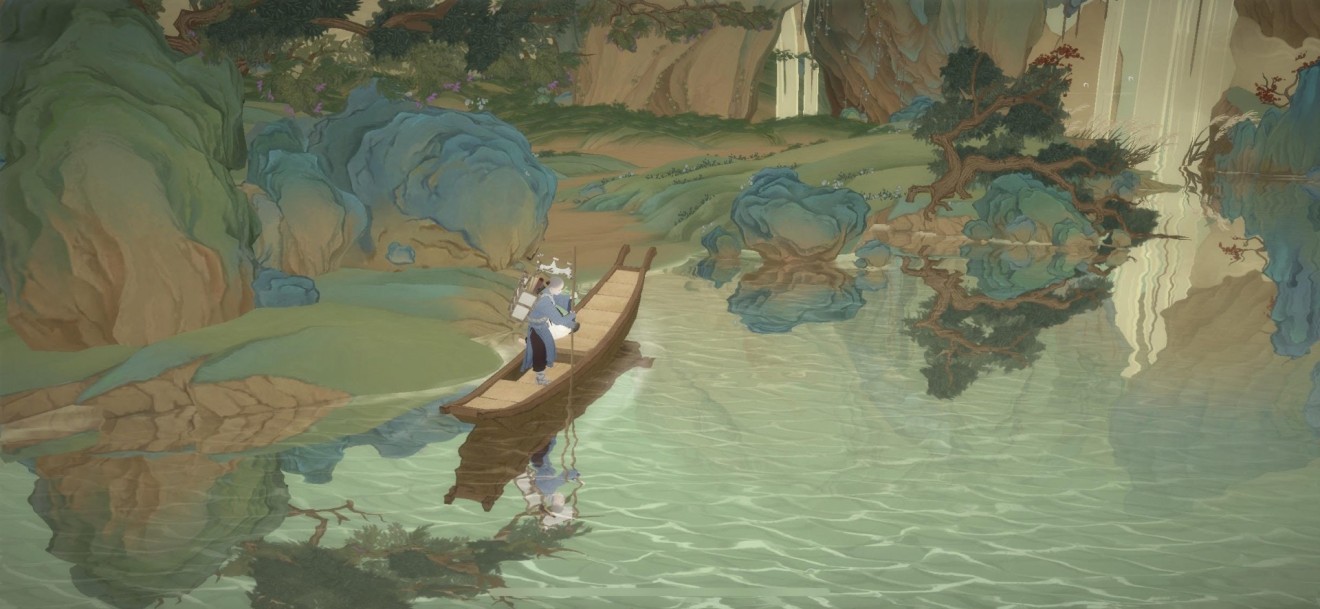 The adventures are basically reenactments of famous Chinese tales. For instance, the first two chapters take you through
the stories of Chinese lovebirds
(conjoined, double-headed birds) and Chinese mermaids.
The art is spectacular, but the game mechanics are pretty standard. All we could really do is tap to pick up items and release them later, much like any point-and-click puzzle game.
That should probably be expected, because it shouldn't be a surprise that this game focuses less on being an actual game and more on being an educational tool. (I mean, it's made by a museum, what did you expect?)
The strength of Ink, Mountains and Mystery isn't a mystery. It's that you get to freely roam around a three-dimensional world based on classic two-dimensional paintings, experiencing these works of art from a whole new perspective. Notably, you get to explore the Song Dynasty classic: A Thousand Li of Rivers and Mountains, which is almost a thousand years old. And on top of normal gameplay, there's also
an AR mode
where you get to see the painting in 360 degrees.
While I was blown away by the how good the game looked, there are also quite a few things that feel like missed opportunities for NetEase and The Palace Museum to truly make this title great.
For starters, while it feels like the game would be good for international users,
it falls short of that promise
because it fails to provide context to the story, especially for those who are not familiar with Chinese culture.
For instance, at one point in the game, we had to tie a ribbon on a tree branch, which is a common practice in China, supposedly to invite good luck. While the intent of this practice is obvious to those who are Chinese, the game shouldn't take it for granted and should explain what it means.
To be honest, the game is pretty bad at giving feedback overall. We often felt lost, both in terms of direction and in intent: We didn't know where we were going or why were doing certain tasks. While some of that is part of the nature of point-and-click puzzle games, it still didn't work for us.
Controls can also be frustrating. At one point, you have to
use a plant to disperse a school of fish
. But I ended up getting stuck for a long time because controls of the game made releasing that plant extremely hard.
Despite that, Ink, Mountains and Mystery is a terrific title that is like nothing you have seen before. Upon release earlier this month, it became an instant hit in China, topping the iOS download chart on its first day.
If you want to check out more of Ink, Mountains and Mystery, check out our
full stream
here!