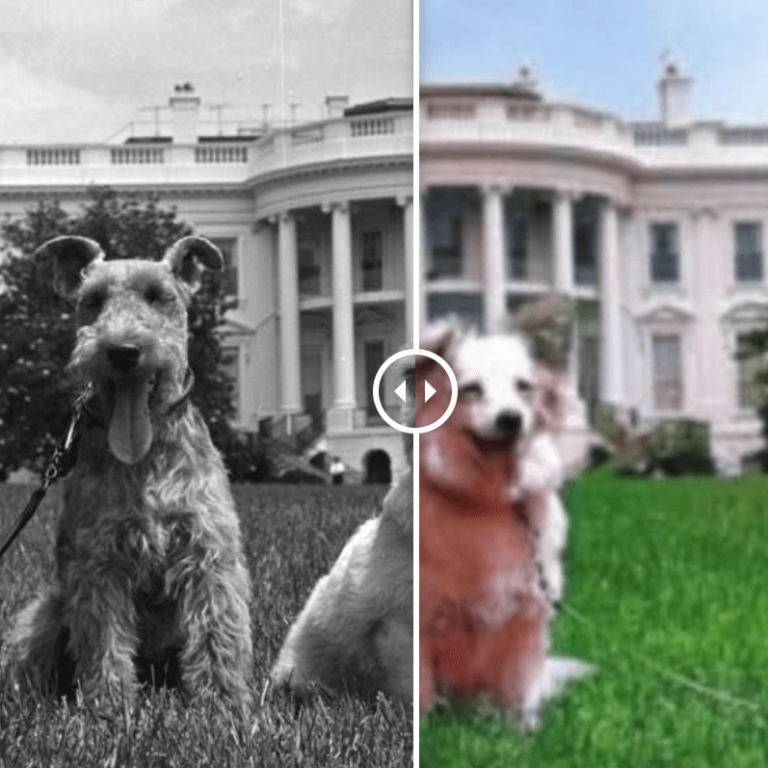 This online tool can transform your black-and-white photos into color images
Baidu uses deep learning AI to add color to history
This article originally appeared on
ABACUS
Have you ever looked at old photos of your grandparents, or black-and-white pictures in history textbooks, and wondered how they would look in color?
This new online tool
is the answer.
Here's a picture of the Kennedy family dogs Charlie and Pushinka at the White House in 1961. I hope that wasn't blood under Charlie's collar?
(Picture: National Archives)
This is President Lyndon B. Johnson meeting with Martin Luther King Jr. and other civil rights leaders in 1964. The skin tones appear to be accurate. Can't say the same for wall color.
(Picture: National Archives)
The smog must have been pretty bad on this day in 1959, when Walt Disney sends President Richard Nixon on a Monorail ride at Disneyland: 
(Picture: National Archives)
This is President Harry Truman celebrating Christmas in 1958 with... a goth Santa Claus? Also, that psychedelic wallpaper is pretty rad.
(Picture: National Archives)
As far as I know, Albert Einstein didn't have pink hair...
As you can clearly see, the color doesn't always look right in the resulting images. (Or hey, maybe Santa Claus was really wearing black that day, who knows.)
From my brief experiment, this tool works better with photos that have simpler backgrounds and more prominent faces. There's also a significant amount of blur on the new photos. We're not sure whether this is a limitation of Baidu's coloring system, or whether the tool just exports low-res images.
Baidu says
the system honed its skills through deep learning, where an AI analyzes more than 10,000 images to memorize the color distribution of different objects. The entire process took only a month.
To try out Baidu's tool yourself, follow these steps:
Go to

http://shangse.w7d7.com

Tap 跳过 (which means skip) on the top left
Tap the camera logo to upload a black-and-white photo
Check the box next to 隐私条款 to certify you've read the privacy policy. Baidu states that your photo won't be stored in its servers or be used for other purposes.
Tap 给照片上色 on the lower left