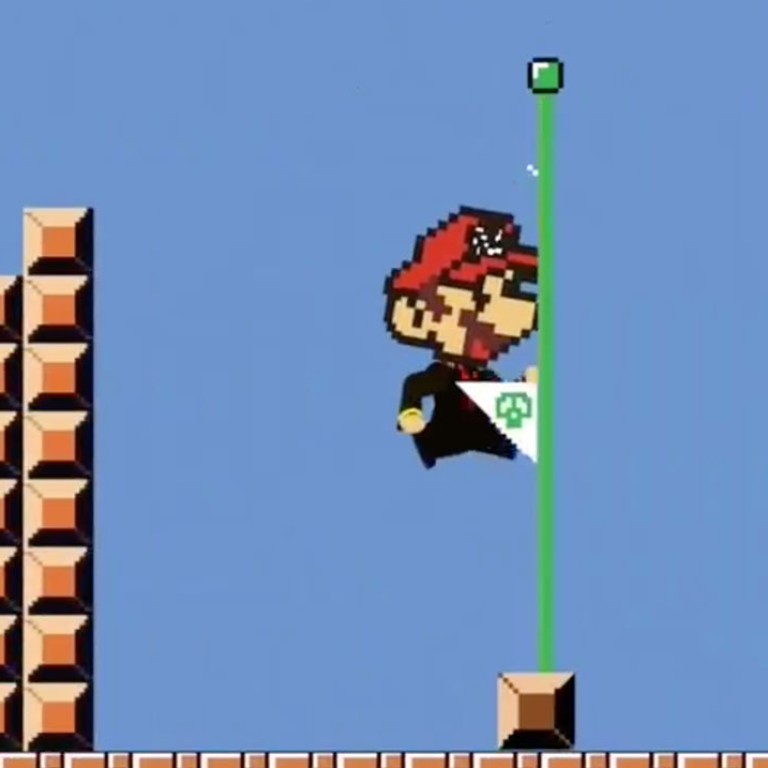 China's top court rips off Super Mario in a social video
Nintendo's mascot romps around a Weibo video to show... the achievements of the Hunan People's Court in 2018?
This article originally appeared on
ABACUS
Chinese tech companies have long had to battle the accusation that they're just copycats.
But it's even harder to shed the idea when the country's top court seemingly engages in IP theft.
China's Supreme People's Court posted this video to Weibo, according to 
@ChineseNintendo
:
The video shows an obviously fake game called "super Mario Mr.Judge 2018" -- as a way to illustrate how many cases the Hunan People's Court heard in 2018.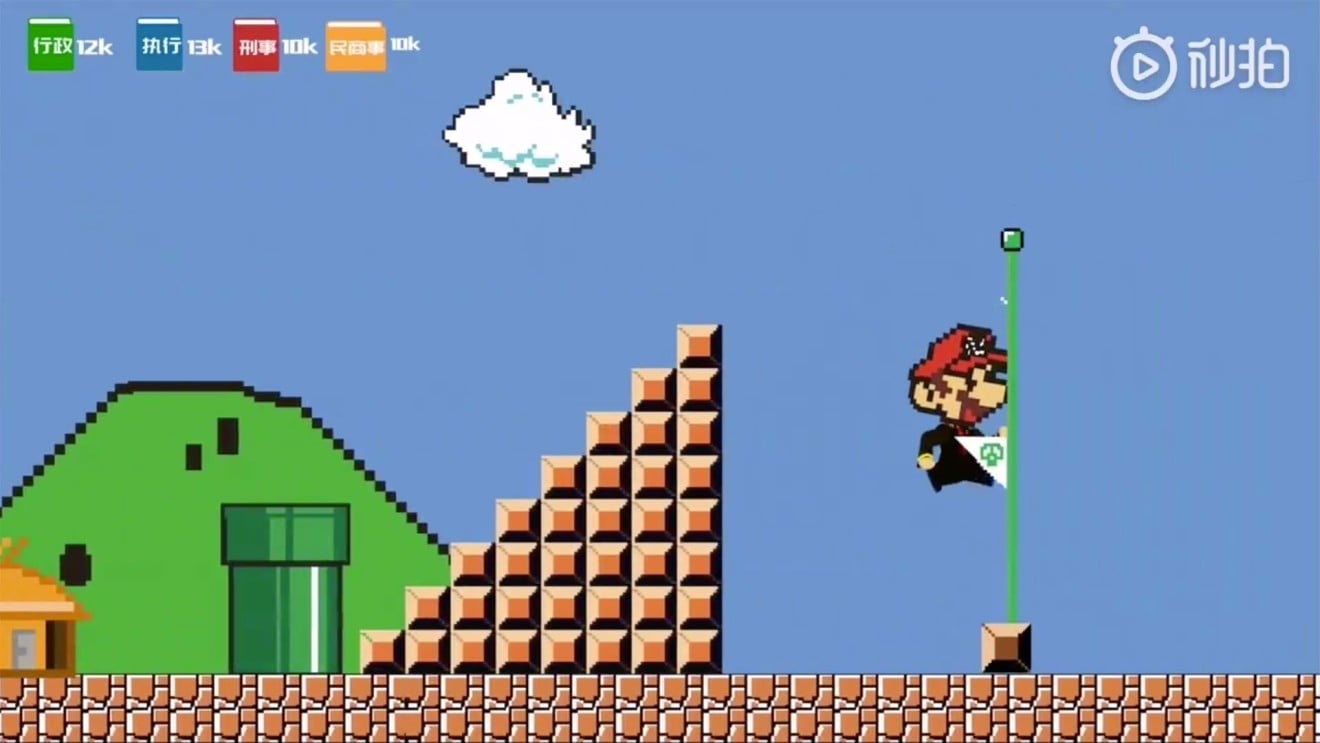 But what matters here isn't the story, it's how that story is told. And it's told with plenty of art and music seemingly taken directly from the original Super Mario Bros.
Mario himself -- or rather, Mario's horrifyingly-drawn head, on top of what is supposed to be a judge's body -- seems like original art. But the clouds, bushes and ground look like they're taken directly from the game, all while the classic Mario theme plays.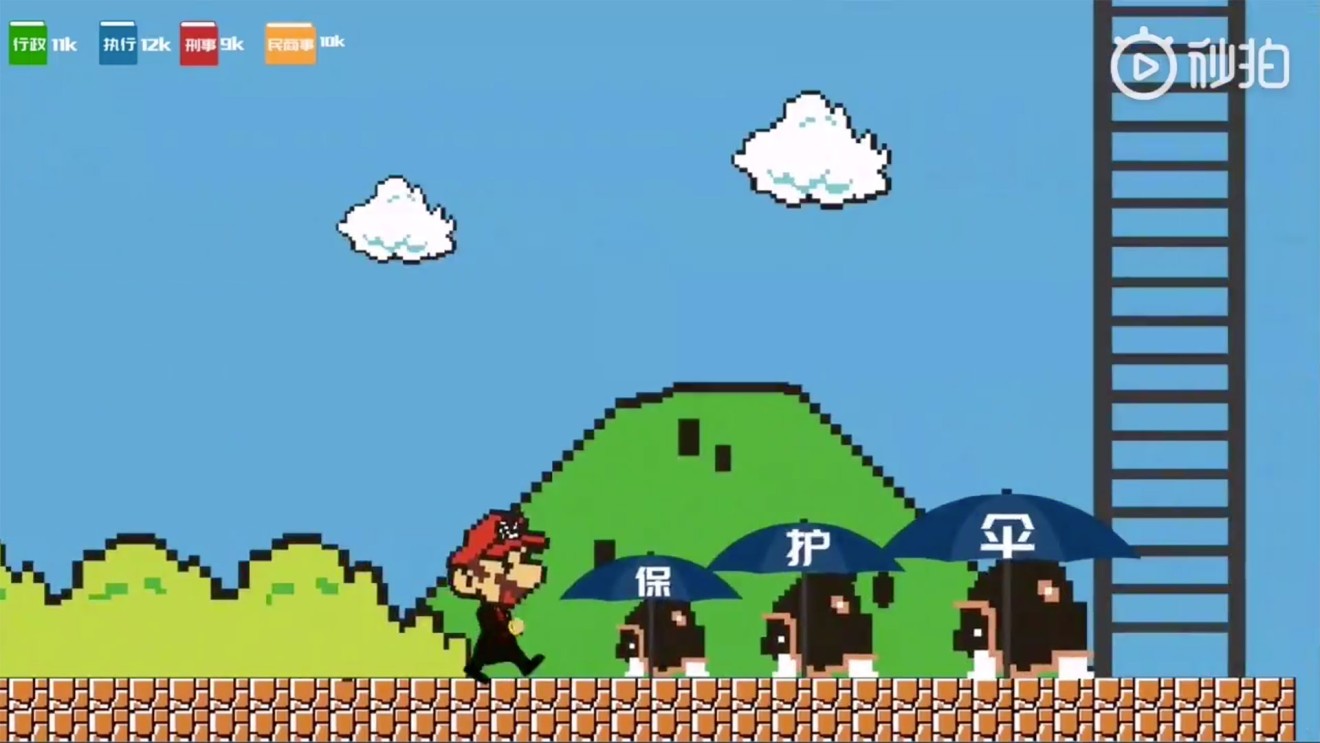 Later Judge Mario encounters Buzzy Beetle enemies, again an exact match for their art in the game, before climbing a set of blocks and jumping on to a flagpole.
(Bizarrely, only after this do the words STAGE 4-1 appear. I have no idea what stage Judge Mario was on before this, because it wasn't a castle. I'm not sure they thought about the integrity of their fake game as much as I'm thinking about it.)
The video isn't exclusively filled with game art; later on Judge Mario fights a cartoon tiger (who uses a voice sample from another Nintendo character, Wario). Why a tiger? Because it's a term used for high-level officials caught in corruption drives. Later, Mario fights flies -- the matching term for low-level officials.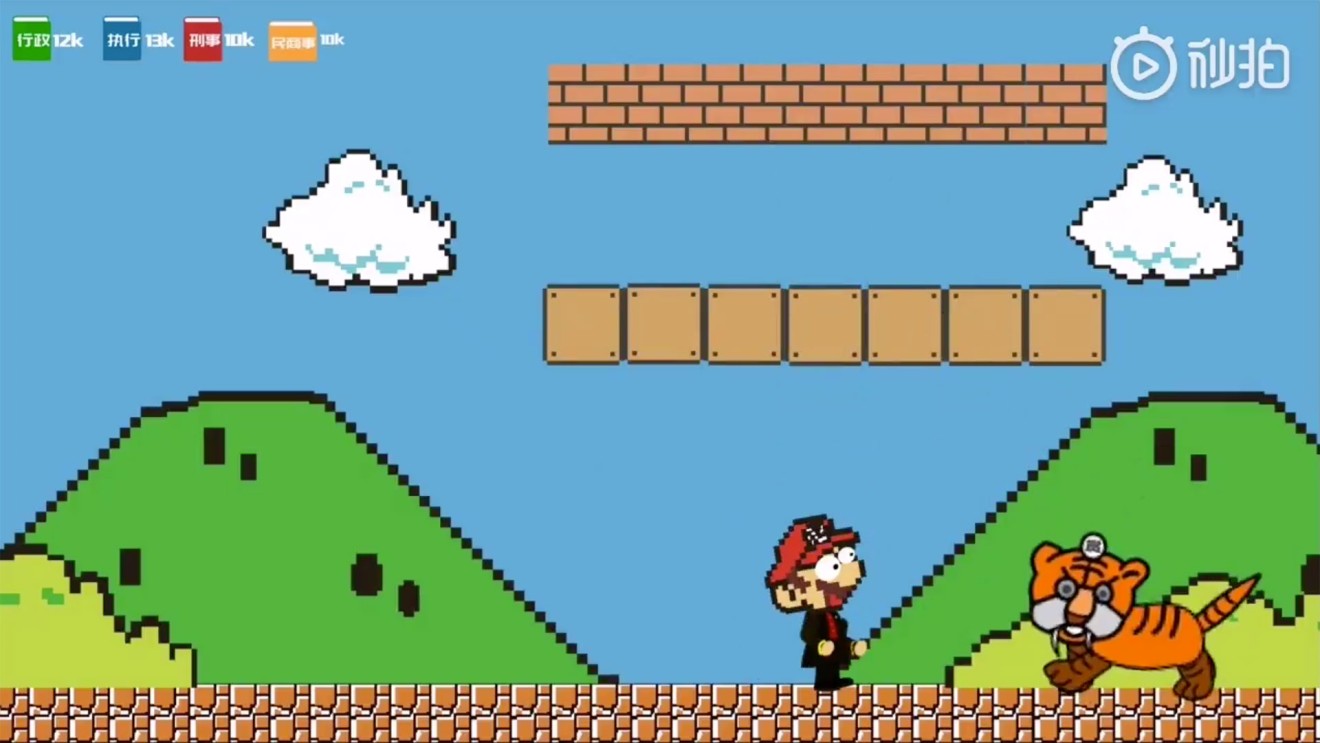 And like a Mario game, the video's stages are themed. Except instead of a water level or a castle level, in this video, one level is about fighting gang crime, while another is about punishing violent crime. (Y'know, normal Mario things.)
It's funny and it's a little strange. But it's also a sign of something more. Because, again, this is China's top court -- and if they're not taking copyright infringement seriously, who else will?
Well, in fairness, perhaps someone did -- because the video was later deleted without explanation.