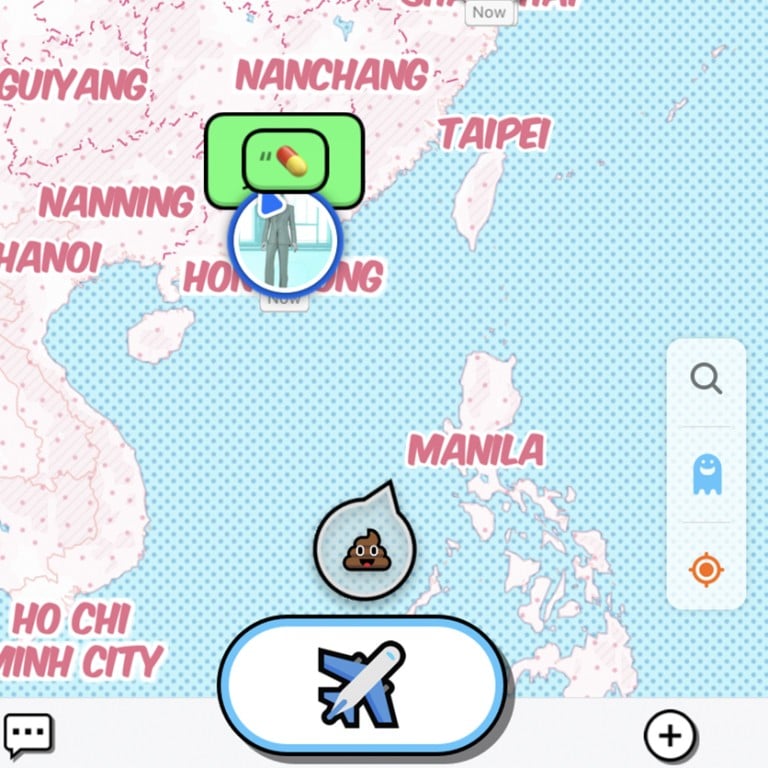 Want to spy on your friends? This app lets you locate them in real time
Spot wraps location sharing, ephemeral messages, and anonymous chat into one app
This article originally appeared on
ABACUS
If you're wondering where a friend is but don't want to ask them directly, try this app… or maybe not.
Spot is currently the top social networking app on China's iOS App store. Created by a company called Shenzhen That Technology, the app is like a mix between SnapChat and
Zenly
, a US location sharing app that was popular two years ago. 
The first time you open Spot, you'll be asked to invite friends from your existing network, whether it's on WeChat, QQ, or your phone book. And once they join, their location will immediately appear on a map in your app. You can click on their pictures to chat with them -- or send them stickers, music clips, and videos that disappear immediately after they're seen.
Sounds good? There's a catch. The app is constantly keeping track of your location, even when you're not using the app. It won't even let you use the app if you don't choose "Always" for location access. This made my friend really suspicious after I forced them to download the app and play with me. "Admit it, you just want to spy on me," one of them said.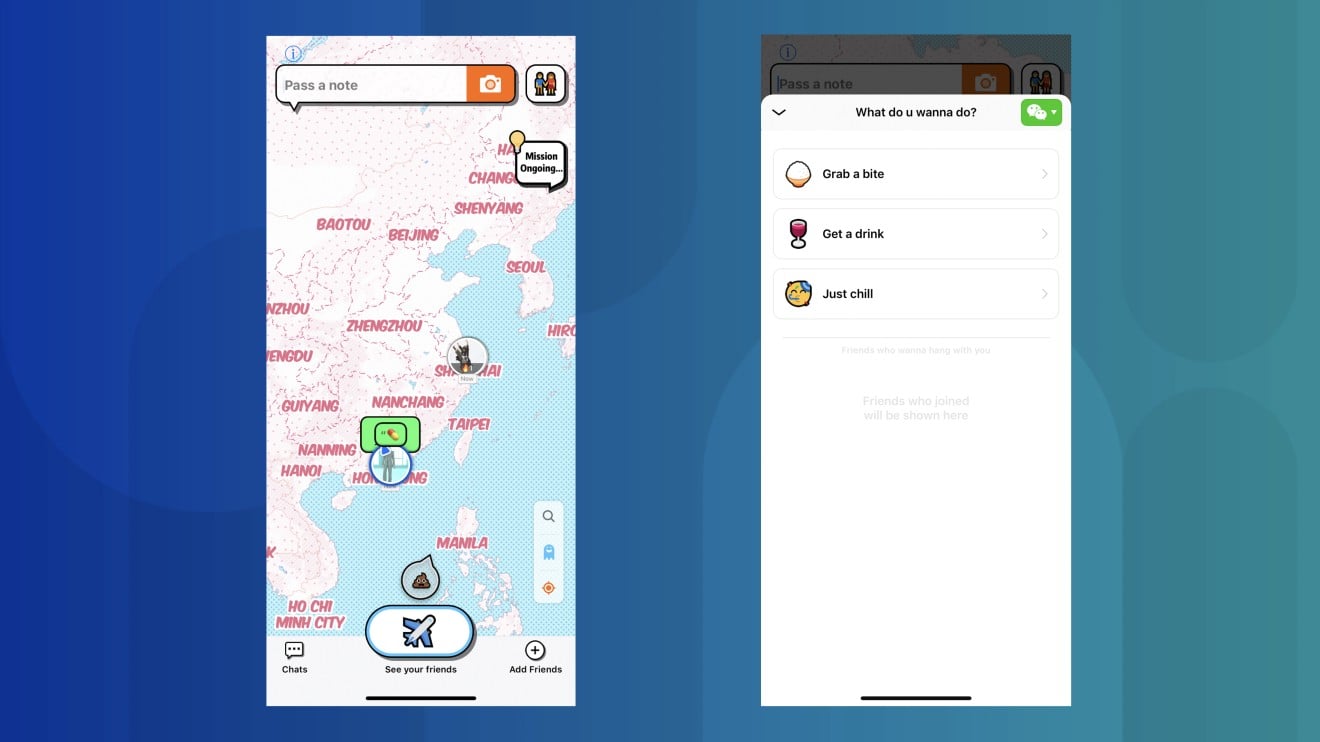 The app has been live since September, but only started to climb up in ranking last week. It's not clear what triggered the app's sudden spike in popularity, especially because there doesn't appear to be much of a discussion on social media.
There are users who seem to find the app more fun than creepy. Some point to a feature that lets you aim and shoot stickers at your friend's location on the map, saying it's a great stress reliever. Others say they find the vanishing messages unique and interesting -- likely because Snapchat isn't available in China. 
But some people also find parts of the app confusing. You can start a "party" on Spot, which is a chat room where people can "talk about your friend anonymously" under pseudonyms and fake profile pictures. But in reality, only the participants are anonymous to each other -- the person who started the "party" can see exactly who said what. So much about anonymity. 
Still, perhaps not surprisingly, the biggest problem people have with the app is the never-ending location sharing. The app developer
says
it was designed so that you can meet up with your friends whenever they're nearby. Or if someone is late for a meeting and tell you they will "be there in 5", you can immediately tell whether they're lying. 
The location tracking seems to be very accurate: My friends found that the map shows exactly which building they were in at the moment, which only serves to make them even more nervous. 
"I'm scared. This is an assasination app," my friend said to me.
About an hour after we started playing with the app, none of my friends or groups were active anymore. I left a message asking "is anyone still here"; it went unanswered. And when I tried to send more invitations to more friends on WeChat, I discovered that my sharing link was blocked on WeChat because it violates a policy banning messages that induce "content-sharing and account-following". 
I guess Spot isn't really for us.