Chinese media outlet sued for claiming building is bad luck
The headquarters of firms like Momo, Panda TV and Bluegogo is being accused of having bad feng shui
This article originally appeared on
ABACUS
Is your tech startup failing? Well, instead of poor awareness of consumer demand and massive CEO egos, you can apparently blame a lack of success on the ancient Chinese practice of
feng shui
.
Now one building's owner is taking a small self-media outlet to court, after it singled out its building as bringing bad luck to tech companies. ShunGunJu even claimed the building is so conducive to evil forces it's apparently causing something called "
Internet defeat
."
The building's owner, Soho China, is understandably furious. "Not only has this damaged our reputation, it has also cast a shadow over our clients' minds and hurt them," it said in a
statement
.
Superstitious practices such as feng shui are not that rare among Chinese tech companies: There are companies that
perform Buddhist rituals for game servers
and pick auspicious dates to launch products. But rarely do these practices end up on trial.
ShunGunJu is a self-media outlet, meaning it's published on social platforms such as WeChat. Focusing on feng shui consulting and services, it wrote a piece calling out the Zaha Hadid-designed Wanjing Soho business center for bad energy flow… as illustrated by this weird flying sword GIF.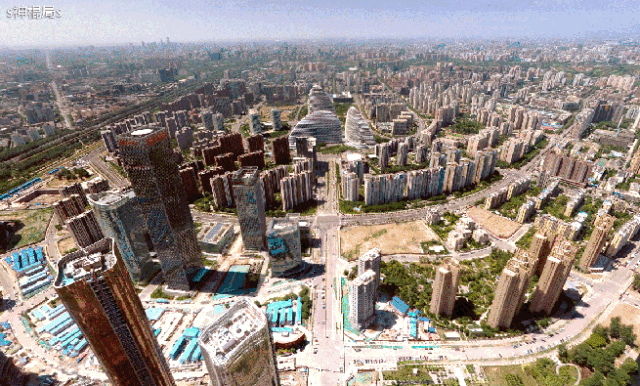 OK, admittedly the sword is a metaphor. But it is trying to illustrate one of the principles of energy flow, a key part of feng shui. It's even big in Hong Kong, where the HSBC headquarters is often cited as an example of good feng shui because the open area in front of it allows
energy to flow freely
.
ShenGunJu says feng shui is also responsible for Shenzhen's success as a tech hub, because of the perfect positioning of local government headquarters, seen again in another low-budget GIF.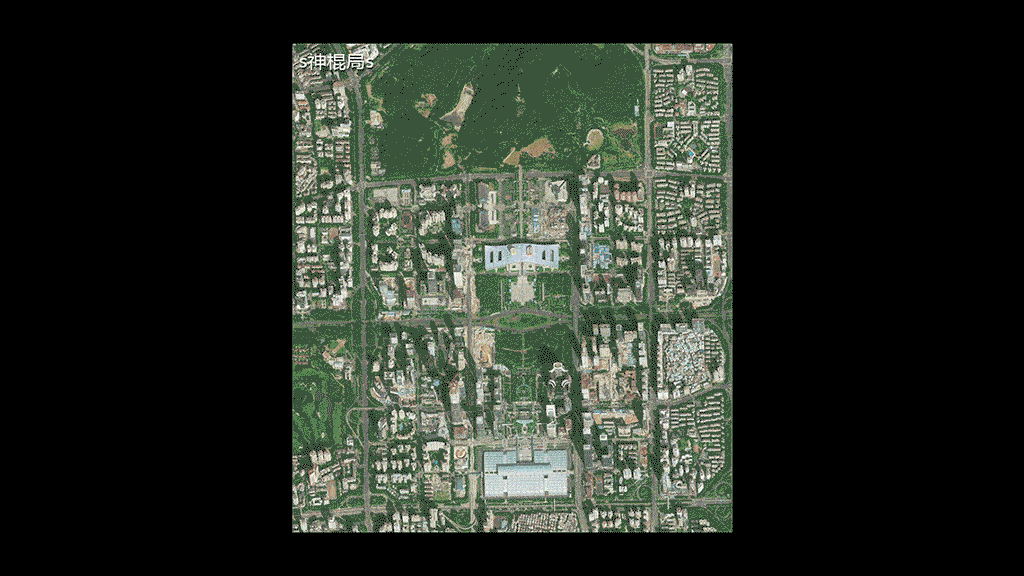 What's odd is that the building has been home to a number of tech companies that have fallen on hard times. For instance, there's bike sharing firm Bluegogo, live streaming site Panda TV, and struggling smartphone maker Smartisan.
At the same time, there are more obvious explanations for those businesses failing. China's slowing economy and the bursting of the bike-sharing bubble likely had more to do with Panda TV and Bluegogo's struggles than a lack of mystical energy flowing through the building. And Smartisan wasn't a tenant for very long, so linking it is equally tenuous.
But the lawsuit shows that belief in the practice is strong. And perhaps it's understandable that tech companies might be nervous about inviting bad luck. In recent months, several big tech companies have announced job cuts and hiring freezes, including ride-hailing platform
Didi
, bike sharing giant
Ofo
, and ecommerce company
JD
.