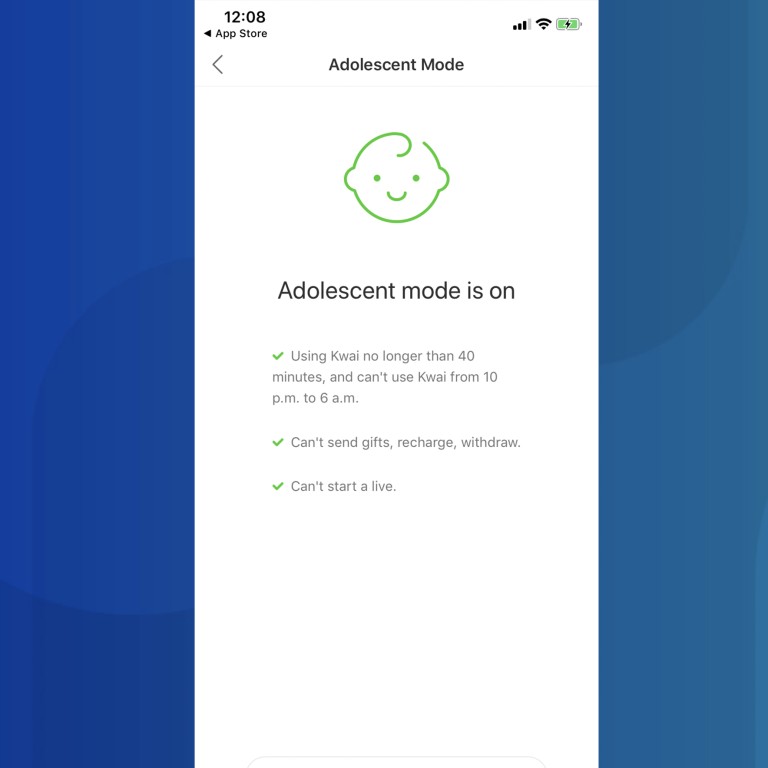 TikTok and Kuaishou now have a mode to restrict video-addicted kids
Dancing clips and funny stunts are replaced with origami and drawing tutorials
This article originally appeared on
ABACUS
Starting today, kids in China using the local version of TikTok could find themselves locked out of the viral short video app. Douyin, known as TikTok overseas, is adding a "teenager mode". If parents turn it, their kids won't be able to use the app for more than 40 minutes a day.
It's not alone: Along with Douyin, rivals Kuaishou and Huoshan also 
rolled out
a teenager mode at the
request
of the Cyberspace Administration of China (CAC), which said it will require all short video apps add an anti-addiction system by June.
It shows the contrast in approach between the US and China. In January, TikTok
stopped
allowing children under the age of 13 to use the app after the company was fined by the US Federal Trade Commission for illegally collecting data on children. China isn't adding an age limit; instead, it's letting parents opt into the teenager mode.
Once the teenager mode is enabled by adding a password, both Douyin and Kuaishou only let kids spend 40 minutes using the apps each day before locking them out. And they won't be able to use the apps at all between 10pm and 6am.
Young users face other limitations, as well. They can't send gifts, add or withdraw money from their accounts or start a live stream. 
This precaution could be protecting the companies as much as the kids. In January, a teenage girl in China
tipped live streamers a total of US$73,000
on the platform Yinke, resulting in a lawsuit from the girl's mother.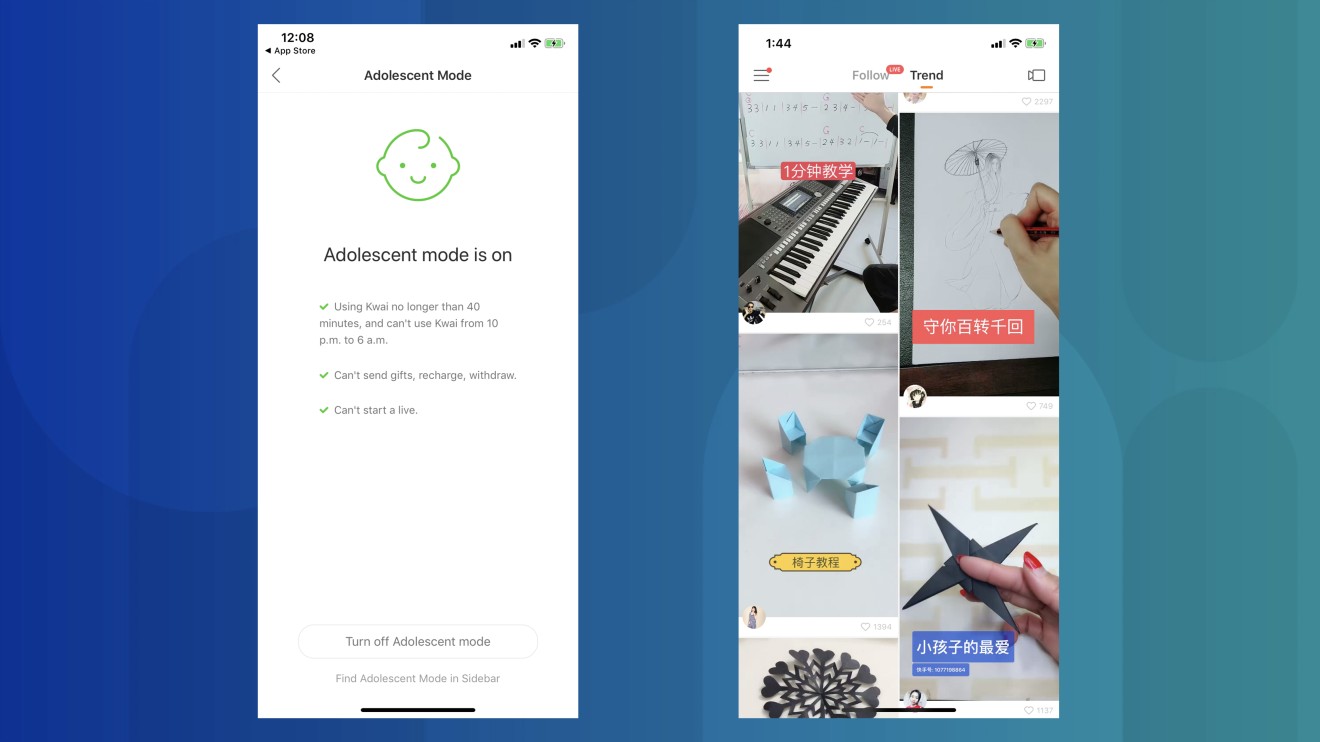 That level of verification hasn't come to short video apps yet, but the CAC is
requesting
companies test a location-based function that can supposedly tell if some users are "left-behind children," or those who stay in rural areas after their parents move to cities to find work.
State media said
last year that these children are especially prone to game addiction because they lead "simpler social lives" and are raised by grandparents, who are believed to be less strict.
The apps' recommended videos feeds also change when the teenager mode is turned on. Feeds once populated with videos of funny stunts and women singing and dancing are now mostly full of educational videos.
Teenager mode has been widely applauded on Chinese social media, with many people agreeing that short video apps have become too addictive. And some say that teens are not the only ones getting hooked.
"Is there an anti-addiction system for seniors?" one user
asks
in a popular Weibo comment. "I need to get one for my mom."