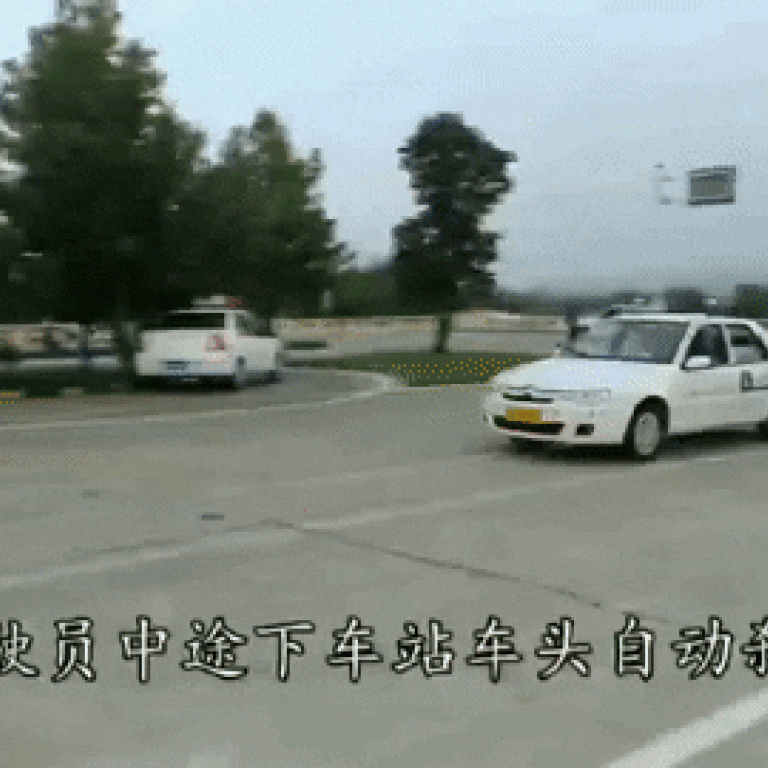 Robotic driving instructors are here to make lessons less stressful
RoboCoach will teach you how to drive and call you 'mommy' while doing it
This article originally appeared on
ABACUS
Driving instructors might soon be joining the list of jobs to be replaced by AI in the near future. A company in China has developed an AI-powered driving instructor called RoboCoach, and it's already being used in driving schools.
Unfortunately, RoboCoach is not a humanoid robot that sits next to you and criticizes your driving skills (although that would be awesome). The digital driving instructor developed by Beijing Yi Jia Jia Technology is actually a teaching and safety control system integrated into the vehicle.
The other ways in which RoboCoach differs from human driving instructors are even more amusing, though. RoboCoach will address you as "mommy" or "daddy," which is surprisingly unthreatening for a robot with a name that evokes images of RoboCop.
"Xiaoyi, am I pretty?" asks the presenter in a RoboCoach demonstration video.
"Daddy is the most handsome, mommy is the prettiest!" RoboCoach answers in a high-pitched, childish voice.
Aside from voice, the system uses a dashboard screen and a smart rearview mirror to communicate with the learner. RoboCoach uses sensors to brake if the car runs into an obstacle or accelerates suddenly for no reason, similar to how self-driving cars operate.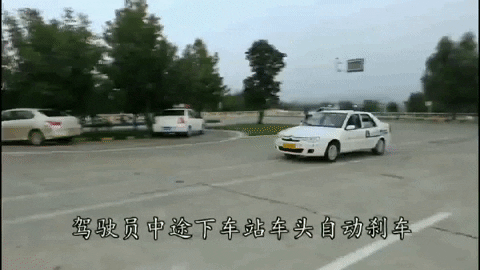 "The RoboCoach has more than 40 different sensors on the car to detect people, other cars and roads," Yi Jia Jia's founder Ma Hong told Abacus. "It interacts (with learners) and assesses decision making and instructions."
The car is also equipped with radar systems for faster decision making, he said.
The system isn't just keeping new drivers from crashing. It also collects data on the learner's driving behavior and even body posture. It analyzes these driving habits in real time to see if the learner is too conservative or aggressive during practice and adapts its teaching style. By recording all the problems a learner runs into during lessons, the system aims to help the new driver correct past mistakes and prevent new ones.
The RoboCoach is currently being used in five driving instruction centers owned by Yi Jia Jia's parent company Hebei Lian Investment as well as 22 other driving schools across China.
As futuristic as it sounds, are robots really more efficient than human instructors? Probably not.
Yi Jia Jia is not the only company that has been offering robotic driving instructors in China. Critics have
pointed out
that humans can be moody creatures. Learning how to drive can be stressful and many driving students get panicky during driving tests. (I should know: I failed my driving exam twice.)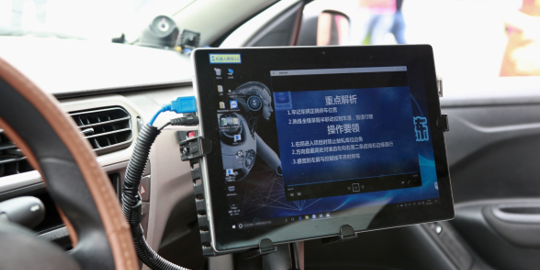 AI systems like RoboCoach do not negate the need for human instructors, who can handle learners' reactions on the road while also pointing out mistakes and ensuring a high-quality learning experience.
Instead, AI instructors offer enhanced safety and can alleviate some of the stress by simulating exam conditions and standardizing the learning experience. Chinese driving schools have received plenty of criticism in the past for putting out lousy drivers, so perhaps AI can help improve instruction.
However, the biggest draw for the company behind RoboCoach could be the cost savings. We haven't had a chance to test the system ourselves, but Yi Jia Jia claims the passing rate for learners using robotic instructors has exceeded 80% while reducing the labor costs of driving school training by about 70%.