Jack Ma and Richard Liu defend China's overtime work culture, but ordinary workers can't relate
Alibaba and JD.com founders call for full devotion to work
This article originally appeared on
ABACUS
If you love your job, you should be happy working from 9am to 9pm, six days a week -- or even longer.
So said Jack Ma, whose rags-to-riches story has now become familiar to many, in
a recent rallying call
to his troops at Alibaba.
(Abacus is a unit of the South China Morning Post, which is owned by Alibaba.)
China's ordinary workers beg to differ.
"I'm so angry I want to laugh," wrote Weibo blogger Su Jianqi in
a post that's drawn more than 58,000 likes
. "Boss Ma, sitting high up among the clouds, probably doesn't know that for ordinary people, work isn't a choice they make."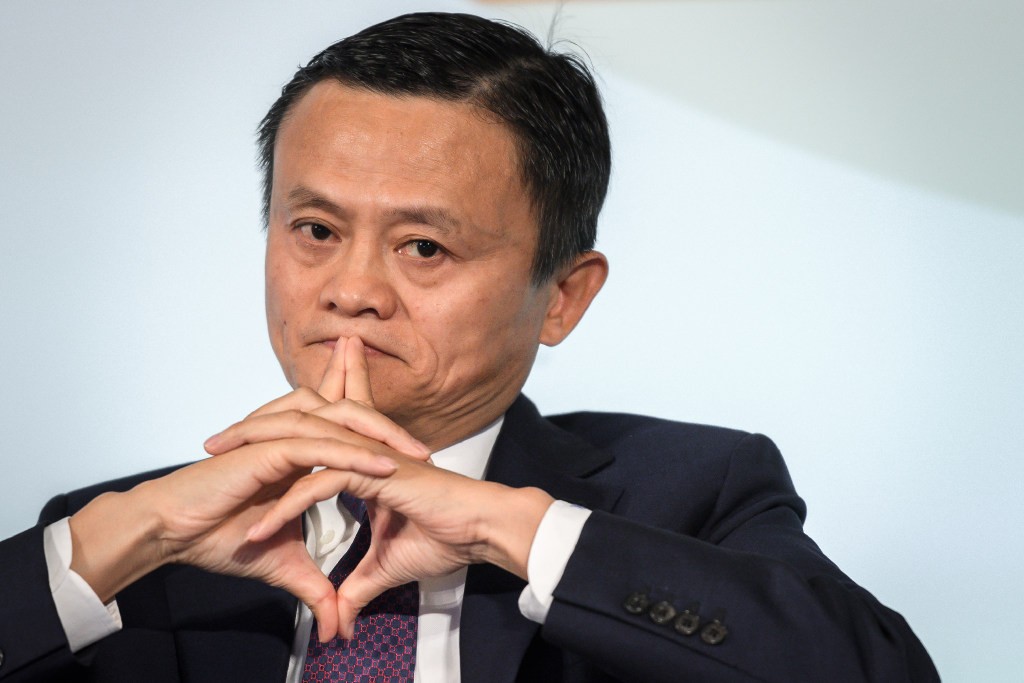 While workers say hectic schedules are taking a toll on their health and relationships, some of the biggest names in the industry are instead extolling the virtues of complete devotion to one's job.
To a generation of Chinese tech elites who founded their businesses before much of China even had access to the internet, gruelling work hours were an expected part of life. It was, they believe, the reason they managed to grow their humble startups into some of the world's most valuable companies. The accomplishment has become a badge of honor they wear with pride, together with the overtime hours they spent working towards that achievement.
"Most successful artists, scientists, athletes, government officials, and politicians are following 996," Ma wrote in
a WeChat post published on Sunday
. "When a person finds something he's passionate about, will he stop at just 996? He will think about it whether he's eating or sleeping."
"In the long run, the minute by minute pursuit of work-life balance, or the pursuit of fairness in everything, is the biggest imbalance and the biggest unfairness," he continued.
Ma seems to believe personal sacrifice is necessary for success. With that sentiment Ma has found a supporter in Richard Liu, founder and CEO of rival internet ecommerce giant JD.com.
In a Weibo post over the weekend, Liu described his early days as an entrepreneur. He said for four years, he slept no more than two hours each day on a mat rolled out on the office floor.
"My colleagues worked very hard as well at the time, and so they managed to pave a road among thousands of rivaling ecommerce companies, and continue to survive today," he wrote. "JD.com will never force employees to adopt 995 or 996. But every JD.com staff should have the will to fight!"
Ma and Liu might be speaking from their own experiences, but there are plenty of people who doubt their sincerity.
"Bosses naturally speak from the bosses' position," another wrote. "It's not their primary concern whether an employee is living like a human being."
"Once they rise to the top, these people find ways to rationalize 996 to squeeze their employees," another user said.
The debate mirrors similar discussions in the US. In
a February essay in The Atlantic
titled "Workism Is Making Americans Miserable", the author explained that the idea of turning one's passion into a career, and working incessantly towards that pursuit, is a relatively new concept. For much of US history, Americans worked hard so they could buy more free time, not so they could toil even more. Today, however, some millennials seem to embrace work as a goal in itself.
Back in China, the culture of 996 has caught the attention of Chinese state media.
An op-ed in People's Daily
on Sunday, which named-checked Alibaba and JD.com, called on business leaders to be more considerate of ordinary workers.
"Enforcing the overtime culture of 996 doesn't only reflect the arrogance of business managers. It's also impractical and unfair," it reads.