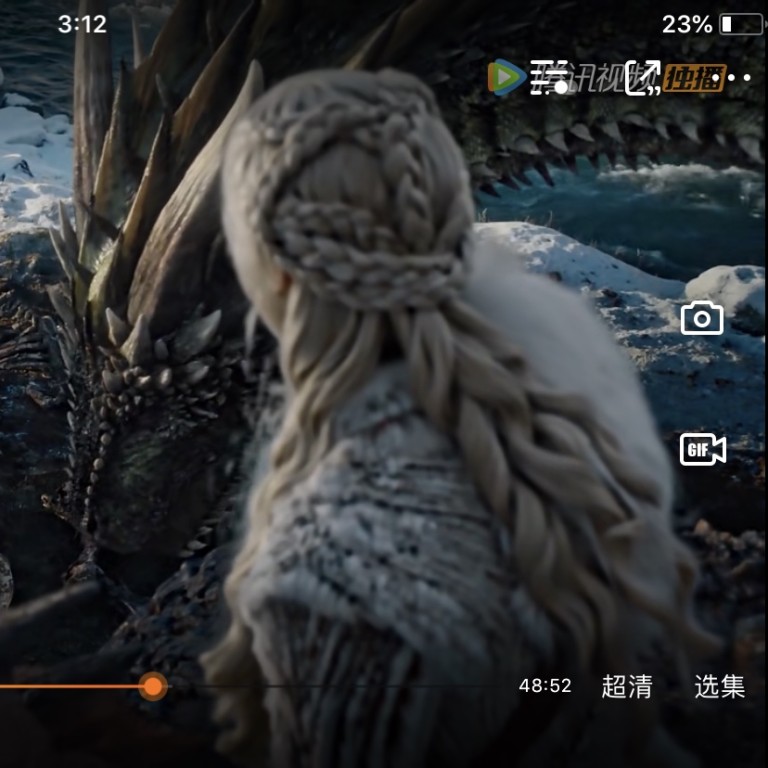 The best bit of Game of Thrones' season premiere was censored in China
HBO's Chinese partner Tencent deleted more than five minutes from the final season premiere
This article originally appeared on
ABACUS
Chinese Game of Thrones fans really hoped they would be able to watch an uncensored version of the show's final season. But when they streamed the premiere for the long-awaited final season on Monday, the viewing experience was lacking… literally.
Tencent Video, HBO's official distributor for the show in China, streamed the episode online on Monday morning -- at the same time as it was airing on TV in the US. But the version Chinese viewers saw cut more than five minutes out of the new episode, including one whole scene.
"You've cut too much and it's over the line," one user on Weibo
wrote
, including the hashtag "Tencent Video censorship".
Censorship of Game of Thrones is more of a disappointment than a surprise at this point. Earlier seasons of Game of Thrones were also censored on Tencent's video streaming platform. However, Chinese authorities have tightened their grip on online content over the years, and this time viewers are complaining they've gone too far.
Apart from the usual cuts for nudity and violence, there was another major part of the episode missing. 
Without spoiling too much, a party of fan-favorite characters stumble across a grisly message from the Night King. It's exciting, it's scary, and it's totally absent from the Chinese version, much to the anger of fans.
Neither of these methods are convenient, though. HBO Now is officially only available in the US, which means Chinese viewers might encounter trouble trying to pay for it without a US credit card, assuming they have a credit card at all. And pirated copies aren't always available in high-definition immediately, especially annoying for a show where spoilers flood social media the instant the episode airs officially.