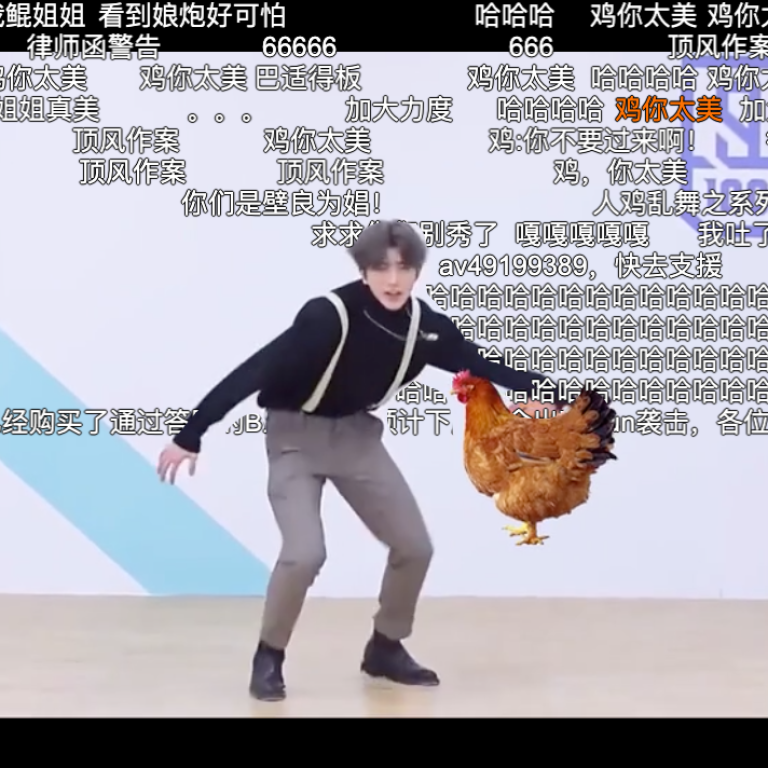 Pop star threatens to sue China's biggest anime site over mocking videos
A controversial celebrity wants Bilibili to be responsible for censoring potentially offensive user-generated videos
This article originally appeared on
ABACUS
Funny videos making fun of celebrities are common on social media and video platforms, but one Chinese pop star has decided he's had enough.
Bilibili, China's largest anime streaming site, received a legal letter on behalf of pop star Cai Xukun after user-created videos mocking the singer went viral on the video platform. Cai, one of China's biggest and most controversial pop stars at the moment, is mocked in the videos for a performance in which he shows off his basketball skills while dancing.
The law firm representing the singer
said
that videos on Bilibili contain "intentional defamation" and "malicious editing" of the singer's performance, demanding that Bilibili take down all the offending videos. On top of that, some of the singer's 
fans are also claiming
 that some of the videos are gory and pornographic.
Bilibili, though, isn't ready to back down. The company
responded
to the letter by saying it "cares about Mr. Cai's feelings" and trusts any legal judgment will be fair and impartial. It then referenced a 2003 People's Daily
article
stating that public figures should be tolerant about "minor reputation damage" caused by negative press when it concerns the public interest. The reference didn't address the fact that parody videos are neither press nor necessarily in the public interest.
This incident only adds to recent controversy concerning Cai. The 20-year-old singer was the
subject of criticism
in January after NBA China featured him as one of its Chinese New Year Celebration Ambassadors (other ambassadors included were NBA stars Klay Thompson and Damian Lillard). Many people in China think that Cai is too effeminate to represent the basketball league, stirring debate over masculinity and traditional gender roles.
Cai has also become known for a rabid portion of his fan base that sometimes crosses the lines of appropriate online behavior by
verbally attacking
others who dare criticize the pop star.
State media
called him out, as well, in a report criticizing celebrities for fake social media traffic.
After the NBA incident, Bilibili users started making fun of the singer's basketball skills in
guichu videos
, a genre of online comedy videos that mashes together clips and sounds in quick, repetitive patterns with catchy background music.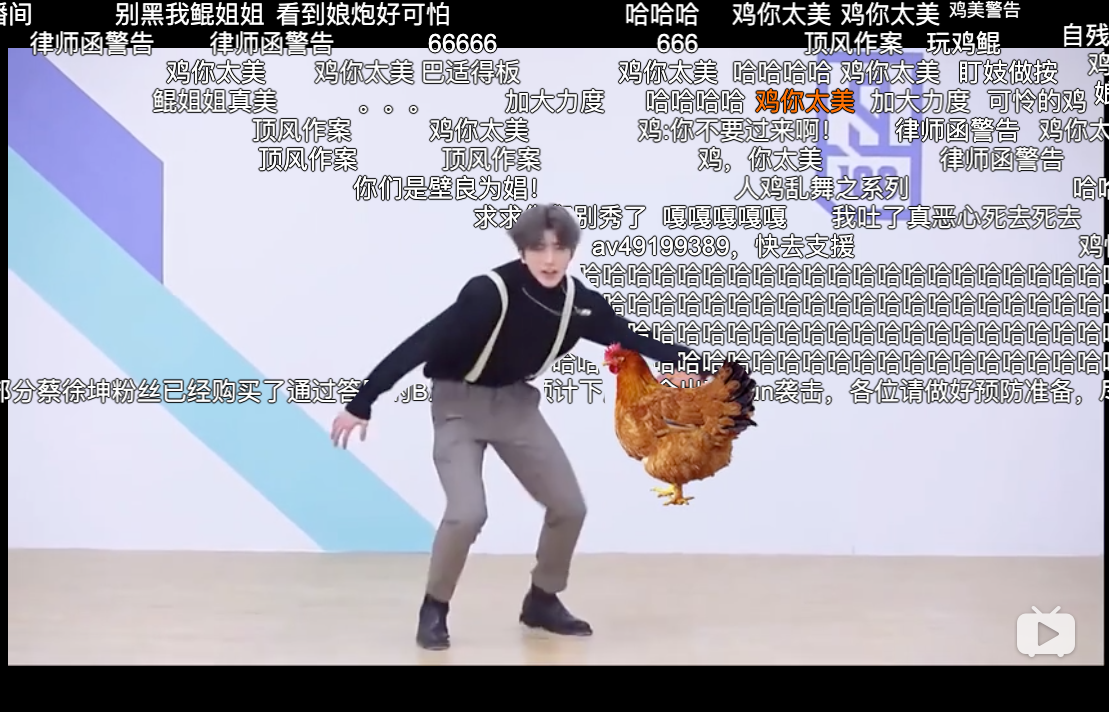 In
one of the most popular videos
with more than 1.8 million views, Cai is shown to be repeatedly hit by a basketball. Two other popular videos see the basketball in his hands replaced with a copy of the legal letter and a chicken, referencing a humorous misinterpretation of one of Cai's songs.
On Wednesday, seven of the top ten trending videos on Bilibili were ones making fun of Cai. Bullet comments flying across the screen on these videos mostly ridicule his basketball dance as "pretty," among among more abusive adjectives.
In the wake of the threatening letter, many netizens appear to be standing by Bilibili in comments on Weibo and Q&A site Zhihu, which point out that guichu videos have targeted many celebrities who have not complained about the ridicule (at least not publicly).
"So a person relying on fake traffic from Weibo is suing the place where most of his real traffic comes from?" one user
sarcastically asked on Zhihu
, attracting more than 42,000 upvotes.
The controversy also highlights other problems Bilibili is currently facing. Initially a small community for ACG (anime, comics and gaming) fans, Bilibili has rapidly grown to become a Nasdaq-listed media giant with more than
76 million
monthly active users. And as a platform based on user-generated videos, Bilibili has (unsurprisingly) been subject to government scrutiny.
Last year, Bilibili was
removed from app stores
after authorities slammed it for allowing vulgar content on the site, leading the company to pledge to hire 36,000 censors. Authorities have also targeted
ASMR
content, which used to have a big community on Bilibili, and
issued a notice saying
they would regulate guichu videos that "have extremely bad social influence."
If authorities do take action, it looks like it will at least make Cai's fans will be happy. "I believe in karma," one Weibo user
commented
 on a post that claims Bilibili is allowing internet violence. "Justice will come."