WeChat
Get more with myNEWS
A personalised news feed of stories that matter to you
Learn more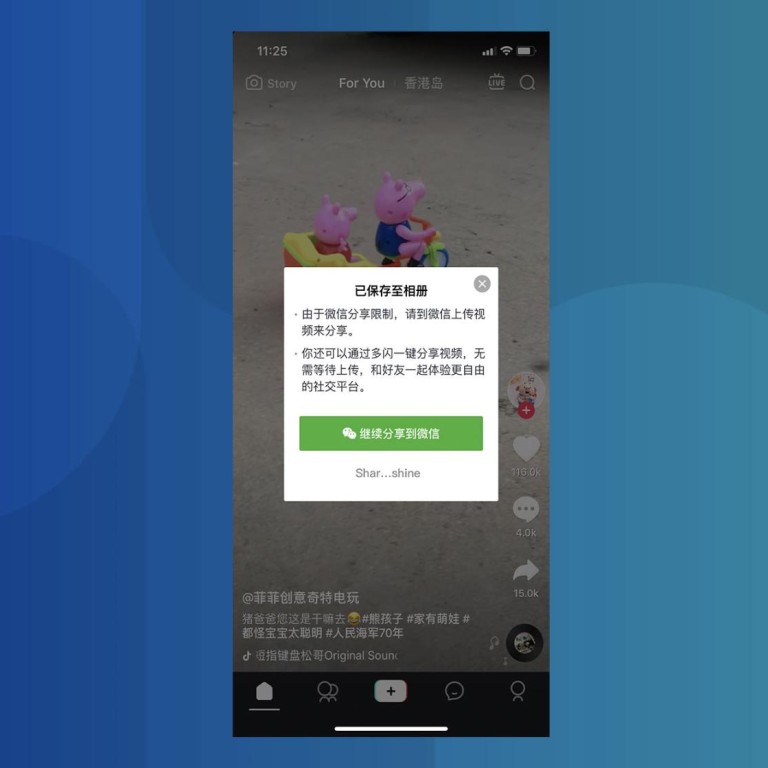 WeChat sued for blocking links from Taobao and TikTok
Commentators say big tech companies are splitting China's mobile internet
This article originally appeared on
ABACUS
When you want to send an Amazon link to a friend on, say, WhatsApp, it should only take three taps: Share, WhatsApp and then the chat window. You don't even need to leave the Amazon app. But sharing links is not that easy for Chinese netizens because China's biggest chat app has blocked links from certain services. One user happens to be a lawyer, and decided to take them to court.
Check out how difficult it is to share a link from the ecommerce app Taobao: They need to manually open WeChat and paste a sharing code generated by Taobao. The person who receives the code then needs to copy it and open Taobao to see it.
(Abacus is a unit of the South China Morning Post, which is owned by Alibaba, which operates Taobao.)
It's similar for links from Douyin, the Chinese version of TikTok. If you want to share a Douyin video clip to WeChat, Douyin will download the video to your local album, with Douyin's watermark, so it can be uploaded to the user's WeChat account.
WeChat cites concerns for user experience and safety as a reason to block direct sharing with these apps. But many users argue that it's really about fending off competition.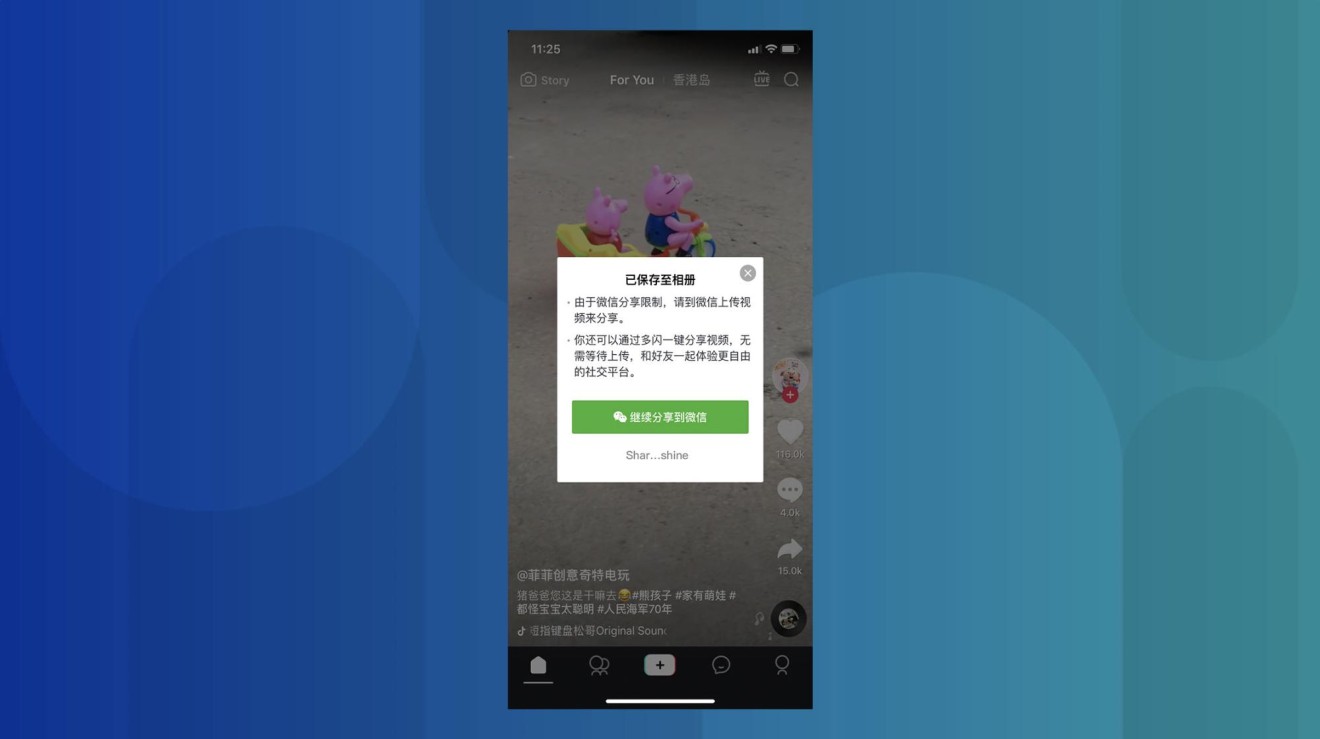 The lawyer, named Zhang Zhengxin, sued Tencent under the Anti-Monopoly Law of China. He says that WeChat has infringed on his rights,
according
to People's Court Daily, the official newspaper of China's Supreme People's Court.
Zhang refers to sharing links on WeChat as a transaction with Tencent. By blocking direct sharing, he argues, Tencent is effectively turning down his transaction request and therefore infringing on his right of communication. Beijing's intellectual property court has accepted the case.
Zhang
said
on Weibo that he's pursuing the lawsuit as an individual, not as a representative of his law firm. He claimed that Tencent commissioned someone to ask him about the case and that the company wants to "sit down and talk." He also claimed that Alibaba told him that they're "a bit confused."
Chinese users have been complaining that WeChat's practice of blocking certain apps is a huge blow to user experience. But WeChat isn't the only one doing it. Chinese tech companies constantly add services to their own ecosystems and block services from other companies, leading some tech watchers to
say
that China's mobile internet has been split into pieces.
Taking Tencent to court might not change the status quo anytime soon if commentary from state media is any indication. In January, Legal Daily published an article addressing whether WeChat's blocking of Douyin counts as monopolistic behavior or unfair competition. Lawyers and legal scholars quoted in the article said it's likely neither.