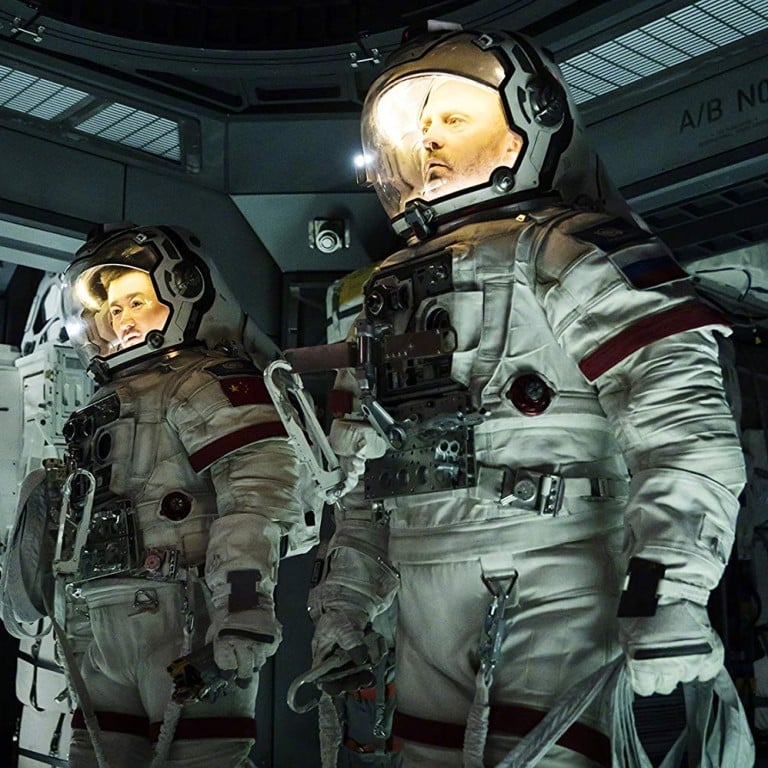 Five Chinese movies and shows you should watch on Netflix
China's new blockbuster The Wandering Earth is just one of many Chinese films you can stream right now
This article originally appeared on
ABACUS
Those dreams seem a little less distant today as China's first sci-fi blockbuster The Wandering Earth finally starts streaming on Netflix. But it's not the first major Chinese title featured on Netflix.
The video streaming giant has recently been cranking up the amount of Chinese content on the platform, acquiring the rights to
49 movies or shows over the past four years
. We don't want you to have to sift through all of them to find the best ones, so here are five of our favorites from various genres that we think a Western audience will enjoy.
(This list does not include Hong Kong movies as they have long been included in Netflix's catalog. Plus,
Chow Yun-fat
and
Jackie Chan
need no introduction.)
The Wandering Earth
So the Sun's about to die, and Earth is the only planet we have. What do we do?
To avert this apocalypse, scientists on Earth develop a solution: Build enormous thrusters around the planet to propel it to a new solar system. In the meantime, people live in underground cities to survive the centuries-long voyage.
That is the basic premise of The Wandering Earth. The movie is adapted from a short story penned by China's first Hugo Award winner Cixin Liu. As with many adaptations, the film deviates widely from the book, and the movie also ends up using several space movie tropes -- so be careful if you hate movies that feel derivative.
Otherwise, it's a blast, and it has some of the best visual effects you're likely to find in any Chinese movie. It's no wonder the film has done so well in China, where people have pinned their hopes on the film raising China's status as cultural trendsetter.
Next Gen
Unlike The Wandering Earth, which still feels like a typical Chinese movie despite Hollywood-caliber visual effects, Next Gen feels like an American movie from start to finish. The film looks like something out of Pixar and features well-known American actors like John Krasinski and Michael Peña.
In fact, it's a Canadian co-production, which might be why it feels like a big-budget Hollywood film. Most notably (and somewhat outrageously), the main character's Chinese name is pronounced wrong.
In a way, Next Gen paints an Americanized vision of China in which corporations dominate and consumers worship CEOs from big tech companies. The story of the movie revolves around a girl whose negligent single mom is addicted to robots. But once society is exposed to the threat of a potential robot apocalypse, the girl has to learn how to stop hating the object of her mom's obsession and start loving her new robot friend… in order to save the world.
How does it pan out? Only one way to find out.
Finding Mr. Right
If you find the previous two stories too techy (or, uh, cataclysmic), Finding Mr. Right, or Beijing Meets Seattle in Chinese, is a romantic comedy that can help give you some warm and fuzzy feelings. It's not the best Chinese rom-com ever made, but the familiar setting of Seattle might help to make it more relatable to US audiences.
Already used to an extravagant lifestyle sponsored by her married boyfriend, the protagonist one day finds that her boyfriend has gotten into trouble and can no longer support her. She then falls in love with a humble and attentive driver who was once a big-shot doctor in Beijing.
Finding Mr. Right is both a tribute to Sleepless in Seattle and a story about Chinese immigrants. If you like rom-coms and aren't too hard to please, this just might be worth your while.
Empresses in the Palace
Empresses in the Palace was the show that jump-started Netflix's aggressive buying spree of Chinese content back in 2015.
As a typical Chinese palace drama, Empresses in the Palace centers around the scheming and backstabbing of the lords and concubines in ancient China. There might be a lot of palace intrigue dramas out there, but Empresses in the Palace outdid them all, becoming an instant phenomenon across China.
So when Netflix announced that it would launch the show on its platform, fans of the show took it as a nod from Western tastemakers. Instead of featuring the full version of the show, though, Netflix only carries six 90-minute episodes rather than the original 38 one-hour episodes.  
Admittedly, I have only seen two of the episodes on Netflix. Still, I think it serves as a good introduction to a genre that fascinates millions of Chinese people.  
Curse of the Golden Flower
Before China had the technical prowess to pull off world-class CG effects, the special effects in Chinese movies were typically… people. Like, literally just A LOT of people.