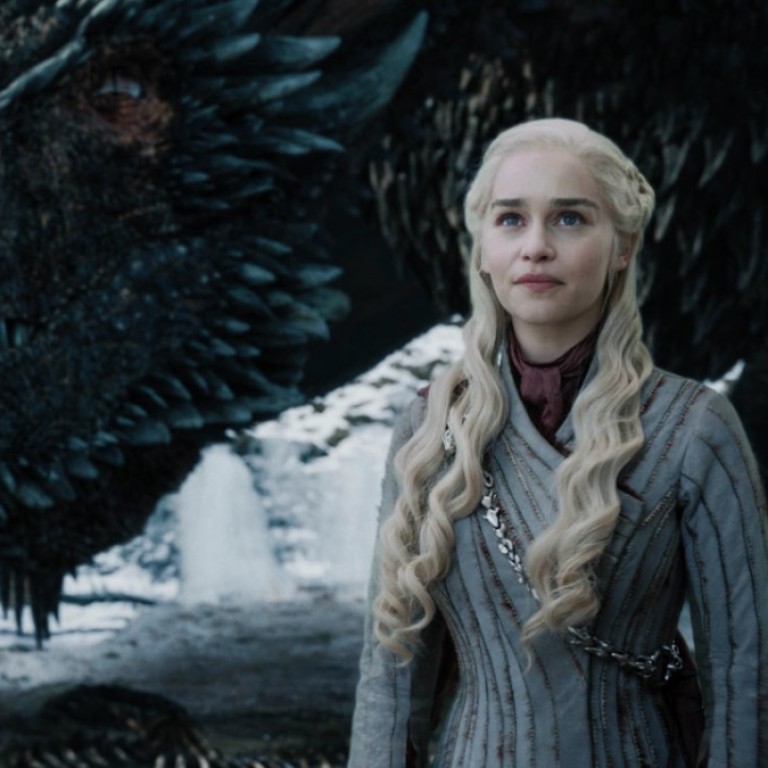 Chinese viewers mourn the Night King as they grow more unsatisfied with Game of Thrones
Chinese social media is full of angry comments about "The Last of the Starks"
This article originally appeared on
ABACUS
Game of Thrones is huge in China. But with just two episodes to go, some Chinese viewers are wondering if they care about it anymore.
Beware: Heavy spoilers ahead for Game of Thrones Season 8 Episode 4: The Last of the Starks.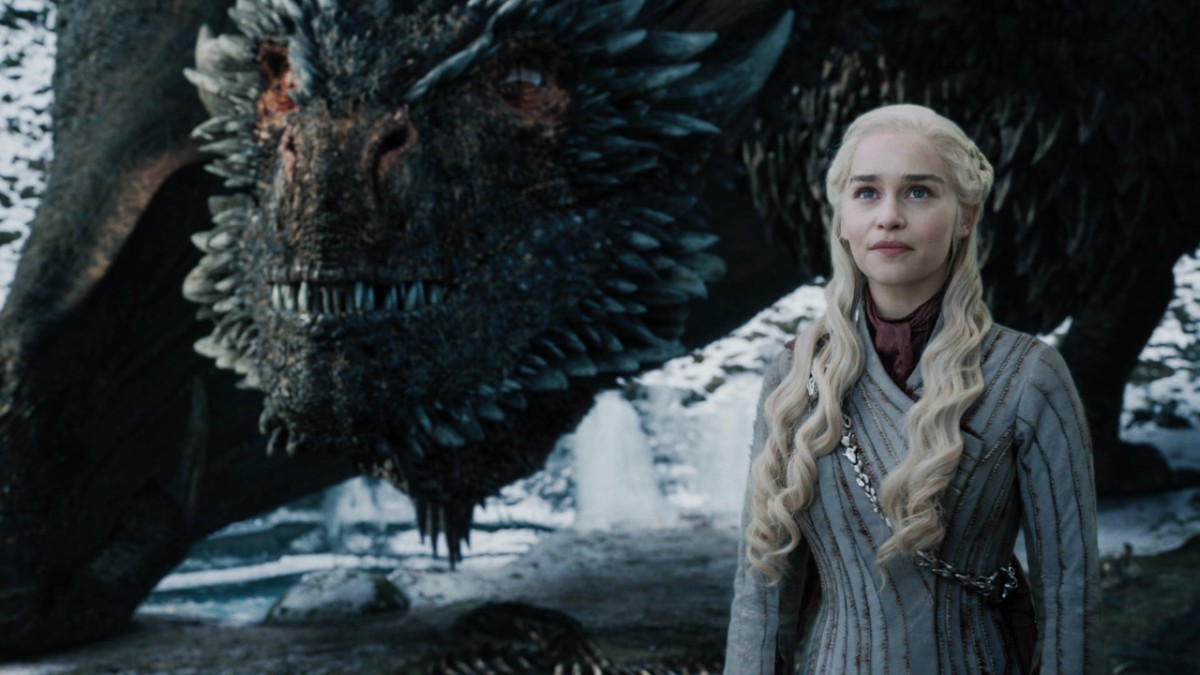 In the latest episode, The Last of the Starks, the northern alliance grudgingly agrees to go ahead and take the throne from Cersei after the Night King's very sudden defeat. But that shocking twist has some unsure if they even care anymore.
"Can't believe I'm hoping that Cersei could just win and get this over with," says one
post
on Zhihu that received more than 1,700 upvotes. "The Iron Throne can go to whoever. My heart's tired."
If they weren't sure about the fate of the Night King from the last episode, this one seems to confirm that the dead really are, well, dead. And now netizens are flooding Weibo with posts paying tribute to the Night King.
After the episode aired, one of the top trending hashtags on Weibo was "Night King First Seven". "First Seven" refers to a Chinese funeral
tradition
where, on the seventh day after a person passes, their ghost returns home, and their family should prepare a meal for them.
"So the Night King is really gone? Is there any chance that he comes back?" says one Weibo user commenting to a
post
under that hashtag. "We really miss him."
"Hope there is no Valyrian steel in heaven," another user
joked
on Weibo.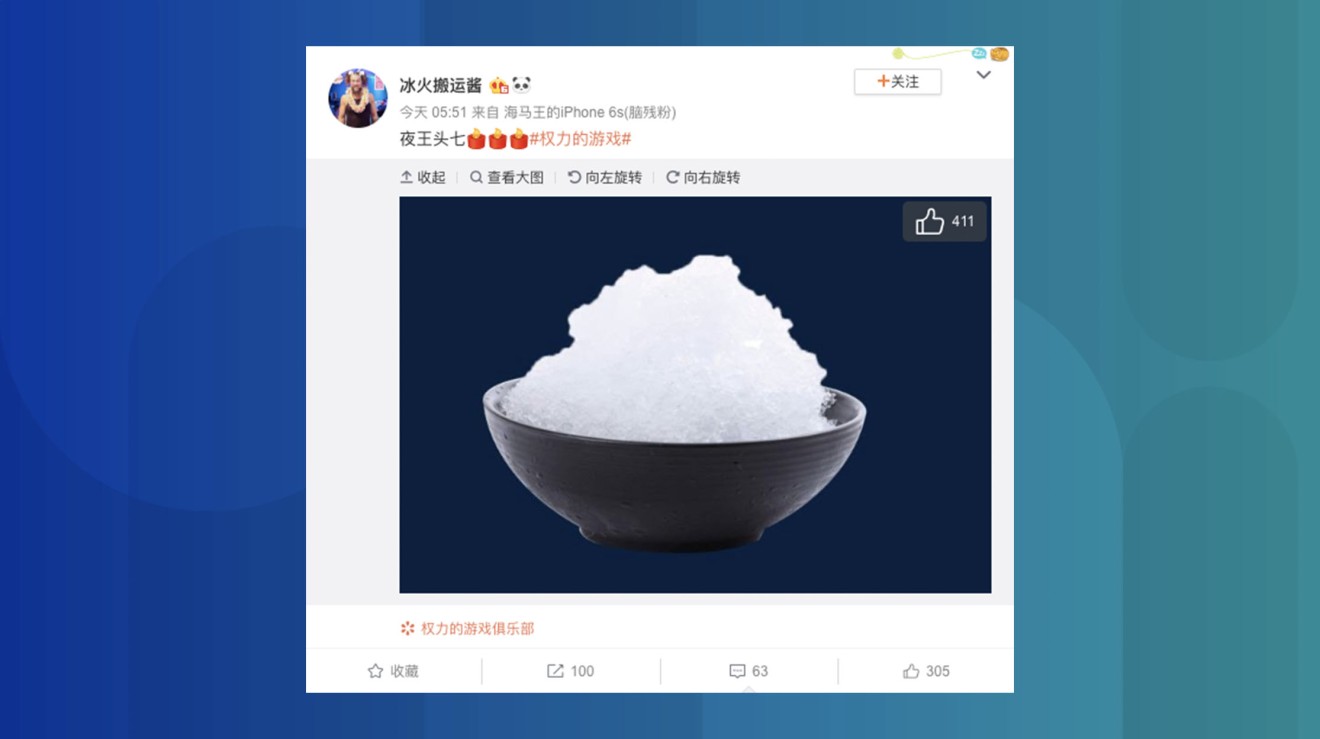 "Season 8 gives me a completely different feeling from the last seven seasons,"
says
one user on Zhihu venting about the new episode. "It kind of makes me miss when the Night King is still here."
"Night Boss come back please!"
says
another Weibo user. "Pick up your spear! And throw it at the screenwriters!"
Beyond mourning the Night King, others are pointing out that one of the scenes in the show reminded them of a famous Chinese TV series.
The confrontation at the gate of King's Landing drew comparisons with 
Drawing Sword
, a 2005 show set during the Sino-Japanese war.
In that show, the Japanese forces captured a Communist general's wife and threatened to kill her at the gates -- echoing Missandei's situation, held captive by Cersei and facing death in front of her friends. Her final words are even similar: Missandei signals Danaerys to attack by calling out "Dracarys," while the general's wife shouted to her husband to "bomb away."
(The general in Drawing Sword followed his wife's advice and bombed the gate, unlike Danaerys who just made an angry face.)
One user
joked
on Weibo, "How dare you copying our Drawing Sword?"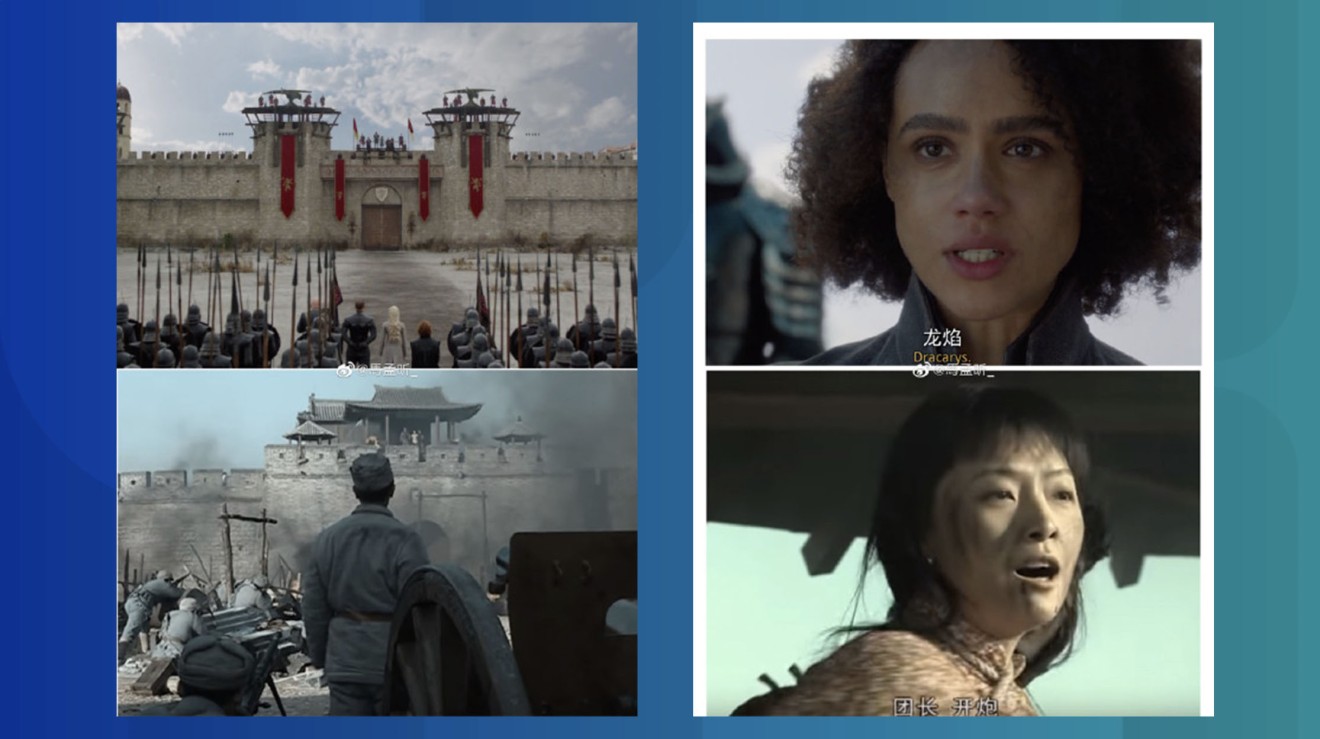 Beyond that, there's a heavy feeling of dissatisfaction among Chinese viewers, who are pointing out all the things that don't make sense to them -- like Euron's sneak attack to bring down Rhaegal the dragon.
"The dragon queen is flying that high on a clear sky and she can't see Euron's fleet? Blind?" one Weibo user
says
, pointing out a plot hole that has outraged many viewers. "If you want to kill off a dragon, can you at least apply some logic?"
Others are complaining about how
unnecessary
the Brienne-Jaime sex scene feels; how it seemed like Bronn
teleported
to Winterfell; and how
unhelpful
Tyrion has been this entire time.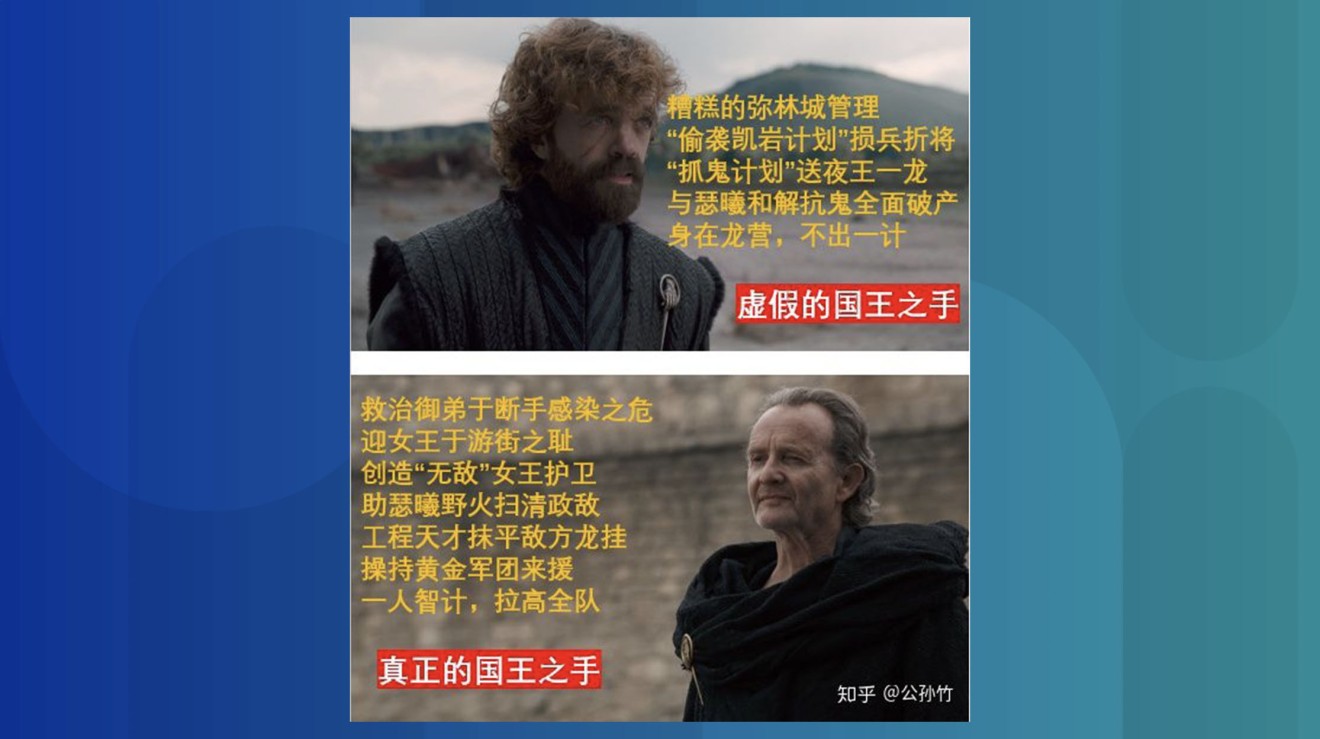 "Tyrion's current intelligence is the limit of the screenwriters' intelligence," says one Zhihu
post
.