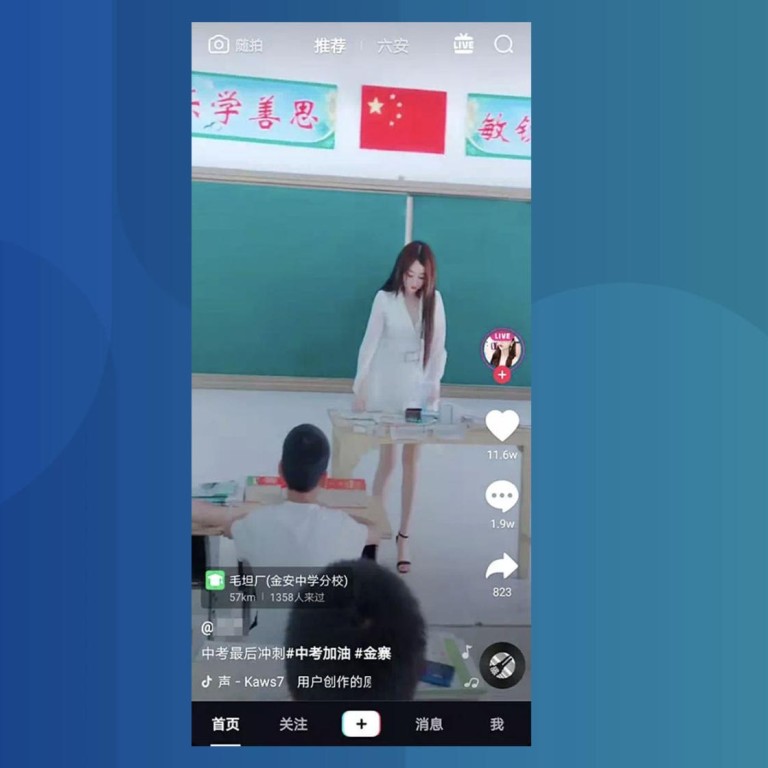 TikTok user faces backlash for pretending to be a teacher in classroom stunt
Stunts for attention on rapidly-growing short video apps are getting people into trouble, or worse
This article originally appeared on
ABACUS
Short video apps are full of "creative" stunts performed to draw eyeballs. One Chinese user apparently thought a great stunt would be presenting herself as an attractively-dressed primary school teacher.
A user on Douyin, the Chinese version of TikTok, triggered wide criticism online after making videos of herself posing as a primary school teacher dressed in high heels and a short skirt. The
local education bureau said
the user trespassed on school grounds during its lunch hour, entered a sixth grade classroom and asked students to play along.
In her videos, the students are seen rising from their seats to greet her as she enters the classroom and waving along as she sings.