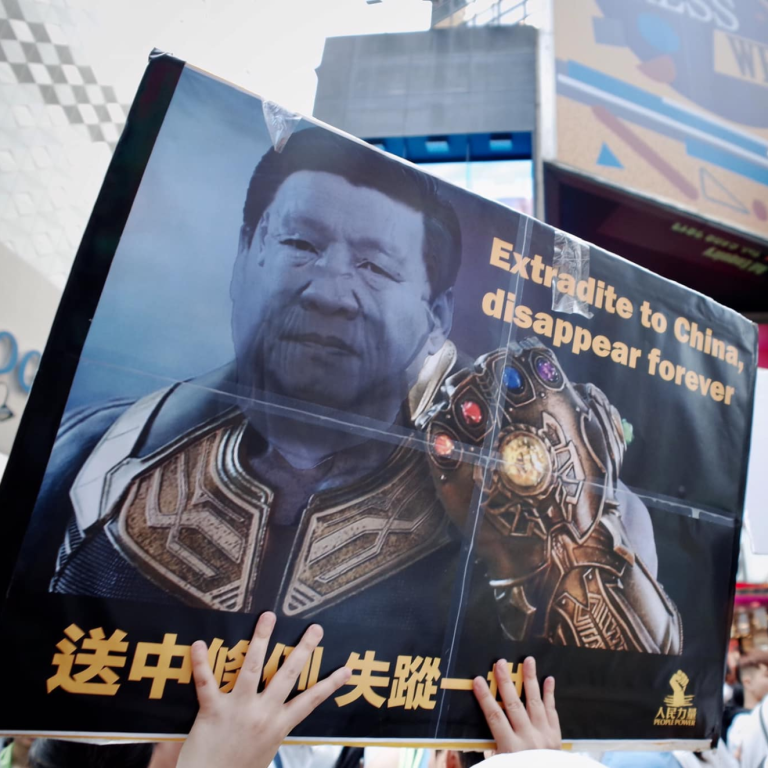 Avengers, Pokémon and Game of Thrones: How Hong Kong masses harness pop culture and memes to protest
Thanos, Septa Unella and Pikachu become unlikely inspiration for protest art
This article originally appeared on
ABACUS
Protests are a serious matter, but black-clad citizens who rallied on the streets of Hong Kong the past two Sundays have found creative ways to take a stance with some humor.
People were angry about a refusal from the city's leader to kill a bill that would allow (among other things) Beijing to extradite fugitives in Hong Kong to mainland China.
Authorities said the proposed law, now suspended indefinitely, was designed to plug loopholes. But it triggered fears that political dissidents might be targeted. In 2015, five Hong Kong-based booksellers went missing before turning up in the custody of Chinese authorities.
It
reminded some
protesters of the destructive power of the Infinity Gauntlet, which Marvel antagonist Thanos uses to erase half of the universe.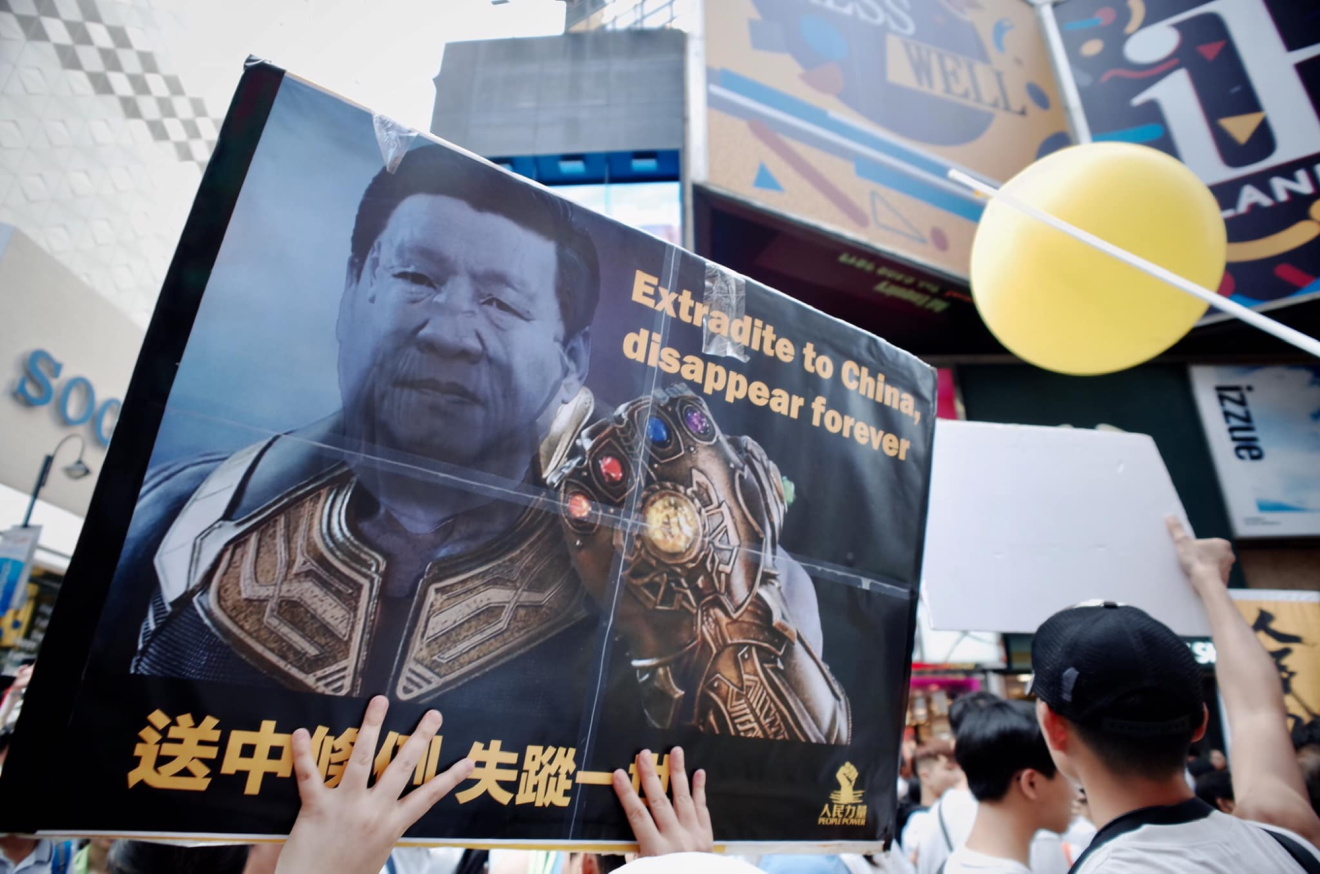 Others compare
politicians who support the extradition bill to scheming rulers from Game of Thrones.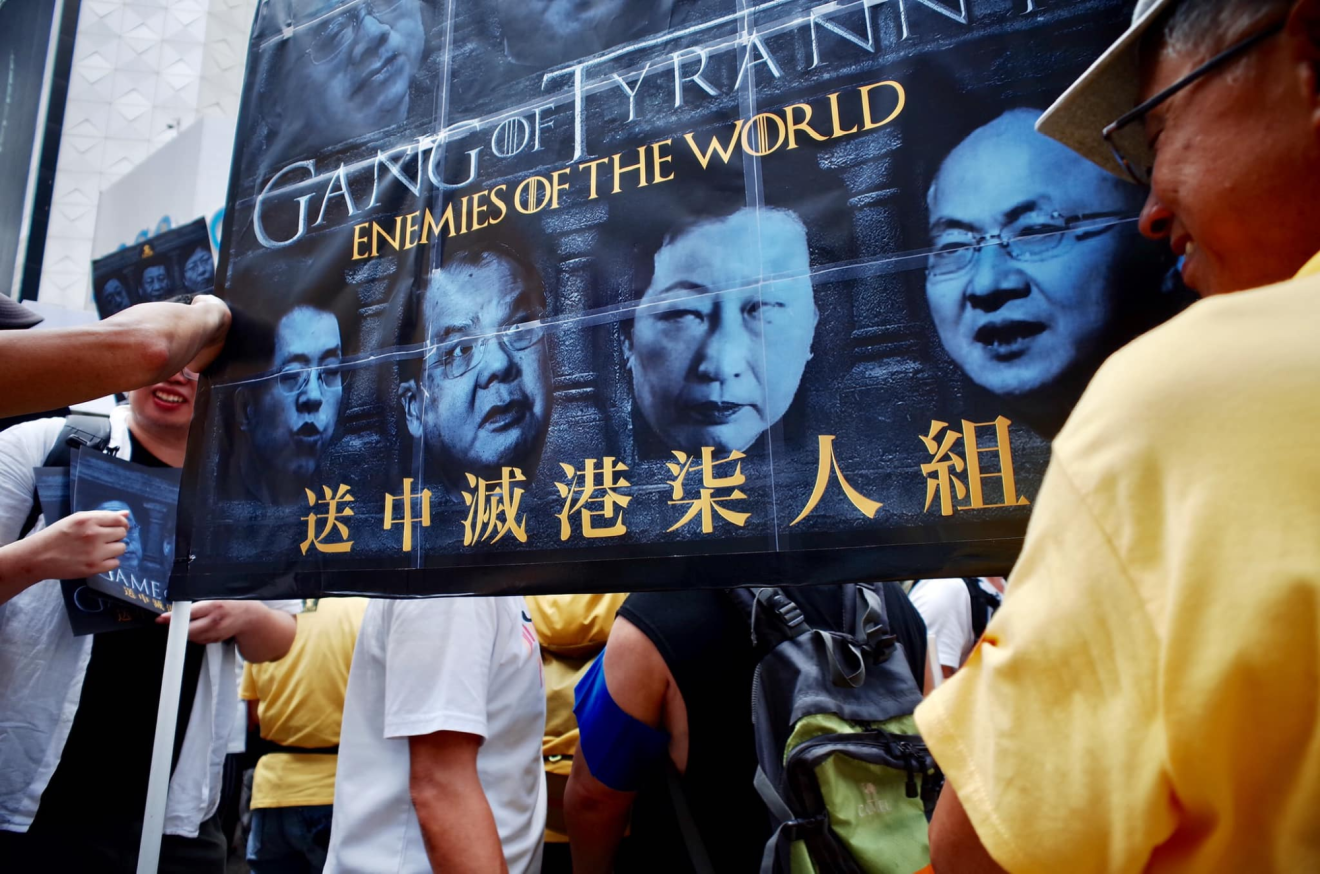 It's easier to imagine the darker themes of Avengers and Game of Thrones being transformed into protest imagery. But cuddly Pokémon also made a show during the rallies.
The reason?
Hong Kong's security chief
, who was in charge of pushing forward the controversial bill, has a Chinese name that sounds very similar to the Cantonese name of Pikachu.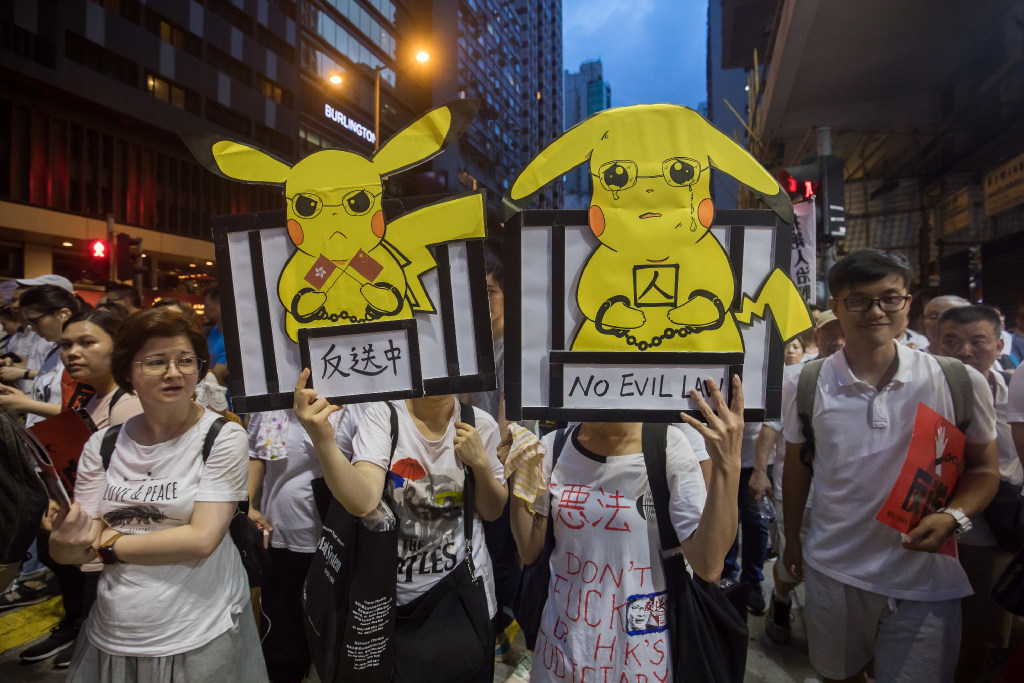 It's never easy to bear the moniker of an unpopular political figure, as one innocent moth found out on Sunday. The poor bug became the subject of vehement scorn during the protest, all because the species' Chinese name sounds exactly like part of the name of Hong Kong's embattled leader, Carrie Lam.
It wasn't all fury and gloom, though.
Some reimagined the collective power of the people in the form of everyone's favorite movie monster: Godzilla. Check out
this image by Hong Kong artist Tommy Fung
, who specializes in using Photoshop to spice up daily scenes from the city.