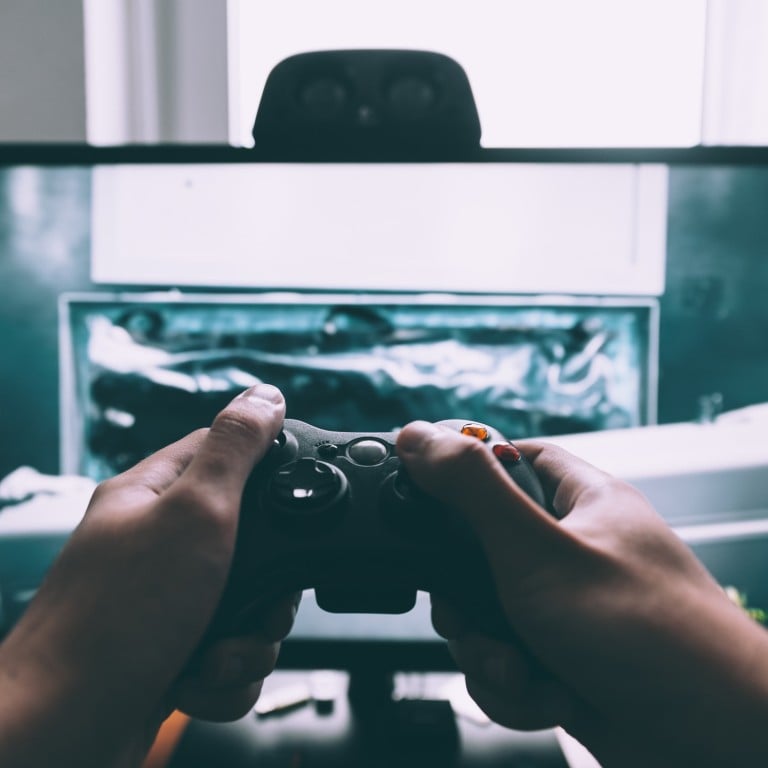 China's gaming market falls to #2 amid tightening regulations
Some netizens don't care about the US retaking the top spot, but developers worry about Chinese talent
This article originally appeared on
ABACUS
Rapid growth in China's gaming industry in recent years might have led some to think it was invulnerable. Now it looks like a bleaker regulatory environment is taking a toll.
A new report on the gaming industry this year shows the US is poised to once again become the world's largest gaming market since it was overtaken by China in 2015. While some Chinese netizens said their country doesn't need this dubious honor, others think the industry, which has been recently hit hard by regulations, needs a shot in the arm.
As growth slows, publishers and developers have gotten concerned, too.
Luis Wong of
Beijing-based publisher Indienova
said that China's regulations have been changing too fast and "there's not a clear path" for the industry going forward.
"I think the future will bring more regulation, but hopefully [there will be] more detailed guidelines on how to enter the market, and a clear vision for the next [few] years," Wong said.
China's gaming market is still massive, though. The latest
Global Games Market report
from gaming analytics firm Newzoo estimates that consumer spending in China's games industry will cap off at US$36.5 billion this year. That's only slightly behind the US$36.9 billion estimated for the US market.
Combined revenue from China and the US will account for 48 percent of the estimated US$152.1 billion in global gaming revenue.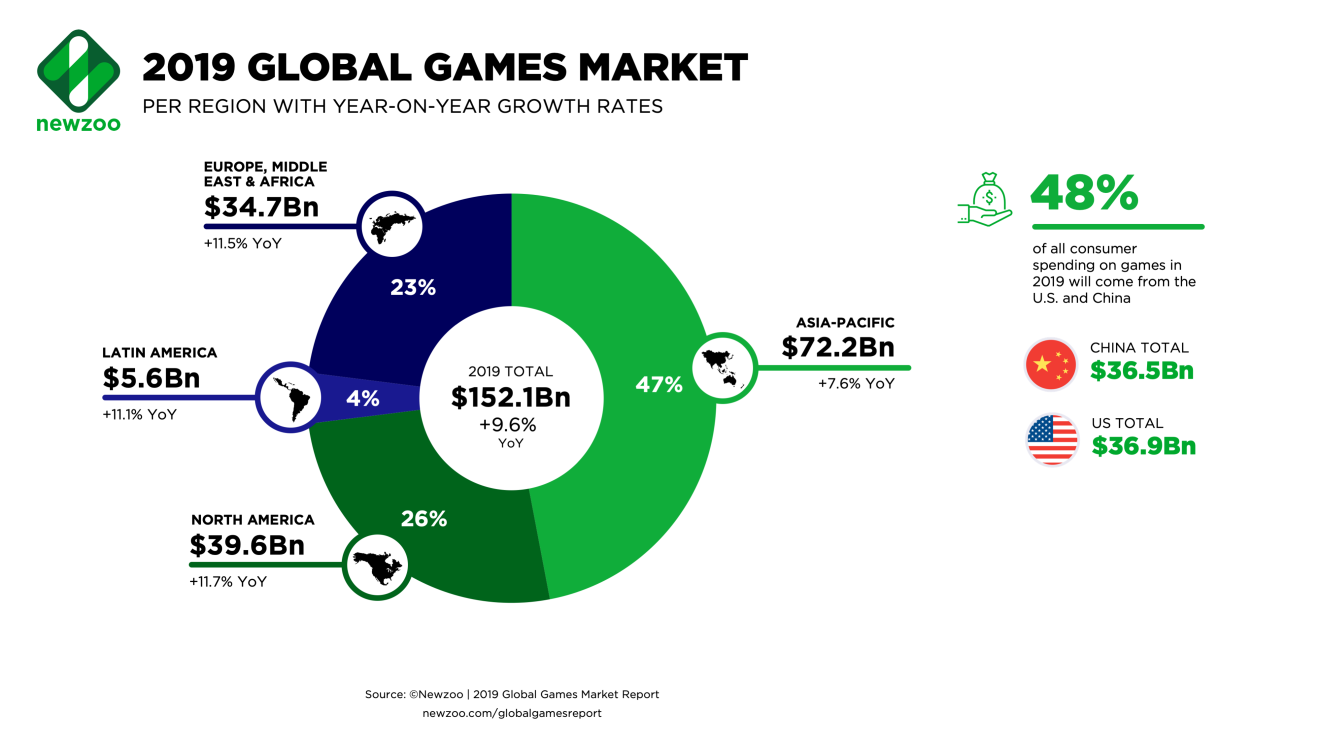 After a Chinese media revealed the new forecast on Monday, netizens had mixed reactions.
Many believe that Chinese people should spend more of their time and resources on other things. However, others suggested the Chinese government shot itself on the foot.
"This is clearly the result of our own crackdown," another comment on Toutiao said. "If you truly open up the market, you'd be hard-pressed not to find us ahead of the US."
Whether people care about being the top market or not, it does appear that China's dialed-up gaming regulations contributed to slower growth.
Chengdu Gaming Federation
founder Charlie Moseley said that the current climate within industry doesn't encourage startups and small businesses to grow.
"[Startups] have two options: Market their game outside of China, or cooperate with Tencent and Netease," he said. "I don't think either of those are great options for developers in China, because marketing a game overseas is difficult, and Tencent and Netease have enough leverage to put small developers in poor negotiating positions."
Gu Xingyan, a developer for
Hangzhou-based Spikewave Games
, also said China's gaming industry has become less "lively" in the past six months and that many gaming companies have been looking for growth outside of China.
But it's not all doom and gloom. Newzoo's report suggests
the rise of mini-games and mini-programs
, which are light apps that run within another app, present new opportunities for Chinese game developers.
"In China, Tencent's WeChat mini games are most prominent, already solidifying themselves within the Chinese games ecosystem," Newzoo said. "Game developers in China have already seen huge potential in this market."
Some remain skeptical about how much momentum mini-games can really provide the industry as a whole.
"I don't think that the mini-app marketplace for games has proven itself yet," Moseley said. "
[Tiao Yi Tiao] on WeChat
was an instant hit when they unveiled mini apps, but since then there hasn't been anything like that."
There are also those who worry that with all the regulatory headwinds, companies' continued focus on profits in casual mobile games might end up hindering the growth of domestic talent in the industry.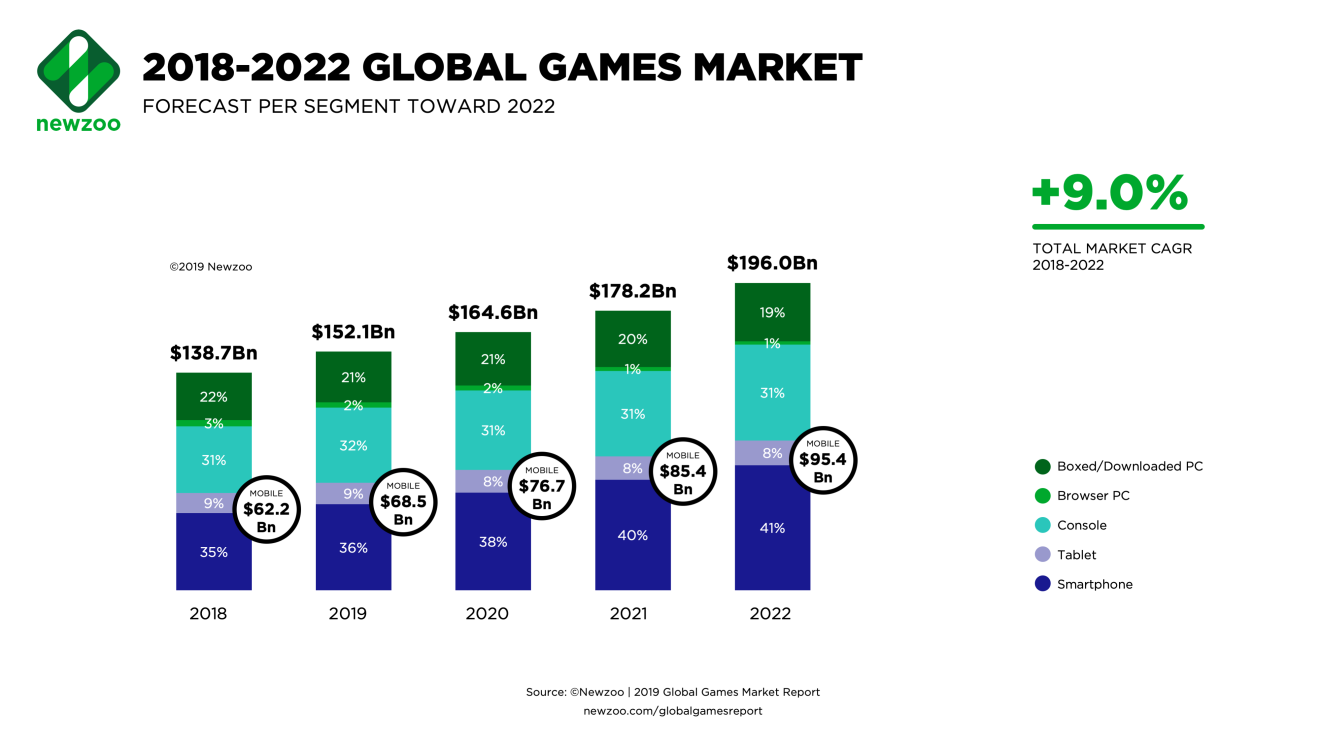 Gu Yu of Tencent's Next Studios
wrote on Zhihu
that the ability to innovate in China's gaming industry has actually worsened over the last six to seven years.
"As the tidal wave of mobile games washed over one batch of developers after another, those who had experience in working with AAA games and game engines have either left the industry or become out of step [with the latest tools]," he said.
He added that the industry is seeing a shortage of mid-level talent, as well.
"Mid-level talent is few and far between," he said. "Most of the developers who have five to six years of experience today have only made simple mobile games."