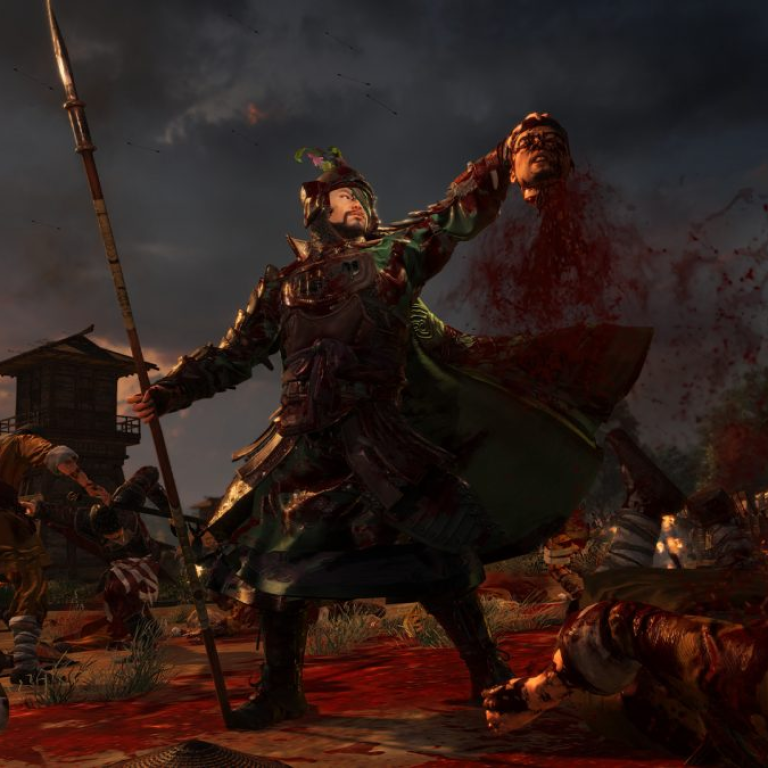 Chinese gamers worry Total War: Three Kingdoms might have black or green blood
New DLC adds Mortal Kombat-esque fatalities to Total War: Three Kingdoms
This article originally appeared on
ABACUS
Total War: Three Kingdoms will add blood -- A LOT of blood -- to its battles in a new downloadable content pack. But Chinese gamers worry that instead of bloody battles with rivers of red, they might end up seeing lots of black or green blood instead.
Next week, Creative Assembly's flagship strategy game, inspired by the great Chinese historical novel
Romance of the Three Kingdoms
, will get DLC called Reign of Blood. It's a purely cosmetic upgrade adding blood and gore to the game. It's something they've done for every entry in the series, which normally depicts battles without a drop of blood -- but this new pack will introduce Mortal Kombat-esque fatalities to ancient China.
Check out Romance of the Three Kingoms XIII on Amazon
Needless to say, Reign of Blood has raised quite some eyebrows in the country. While not everybody is a fan of the blood pack, those who are interested in purchasing (which comes at US$3) worry that they might end up with getting green or black blood rather than red.
The Chinese version of CS:GO is a prime example of that, as characters in the game have black blood. Another case? PUBG Mobile, where shooting at an enemy results in puffs of green coming from their bodies, instead of the red seen outside China.
But will the Total War new blood pack actually be green or black? Well, only time will tell what Chinese censors do. But the good news for Creative Assembly is that many Chinese gamers are playing via the global version of Steam, which isn't subject to Chinese censorship.
However, that doesn't prevent Creative Assembly itself from censoring itself for users in China. After all, that's what Valve did with CS:GO on Steam.