Baidu
Get more with myNEWS
A personalised news feed of stories that matter to you
Learn more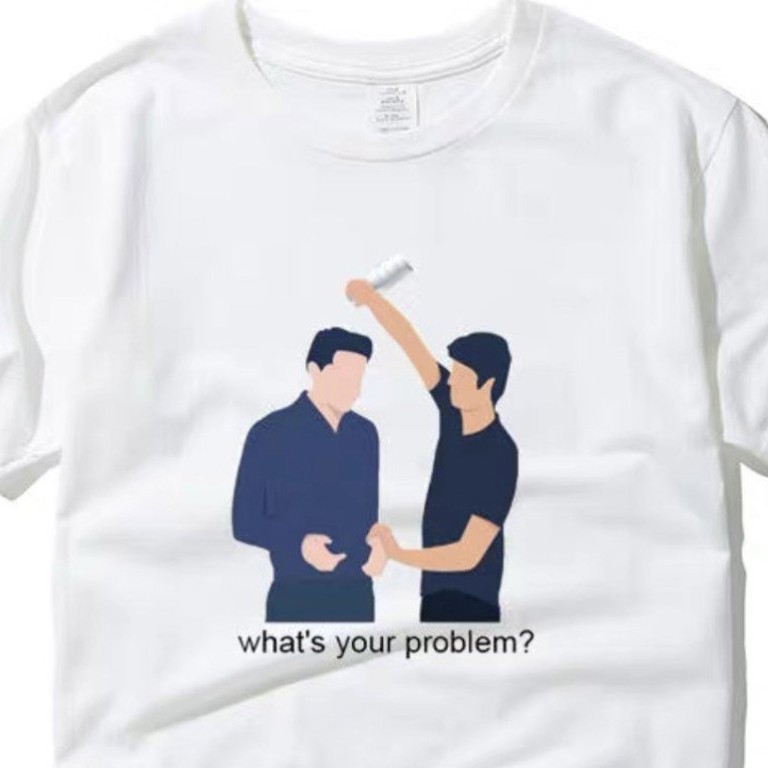 Here's why you can buy a t-shirt featuring Baidu's CEO soaked in water
Vendors on Alibaba's online shopping platform jump on viral Robin Li meme
This article originally appeared on
ABACUS
It's hard to beat the speed of China's enterprising online sellers.
Within hours, the incident became a trending search term on Weibo. And almost just as quickly, it spawned a host of memes that were swiftly transformed into merchandise.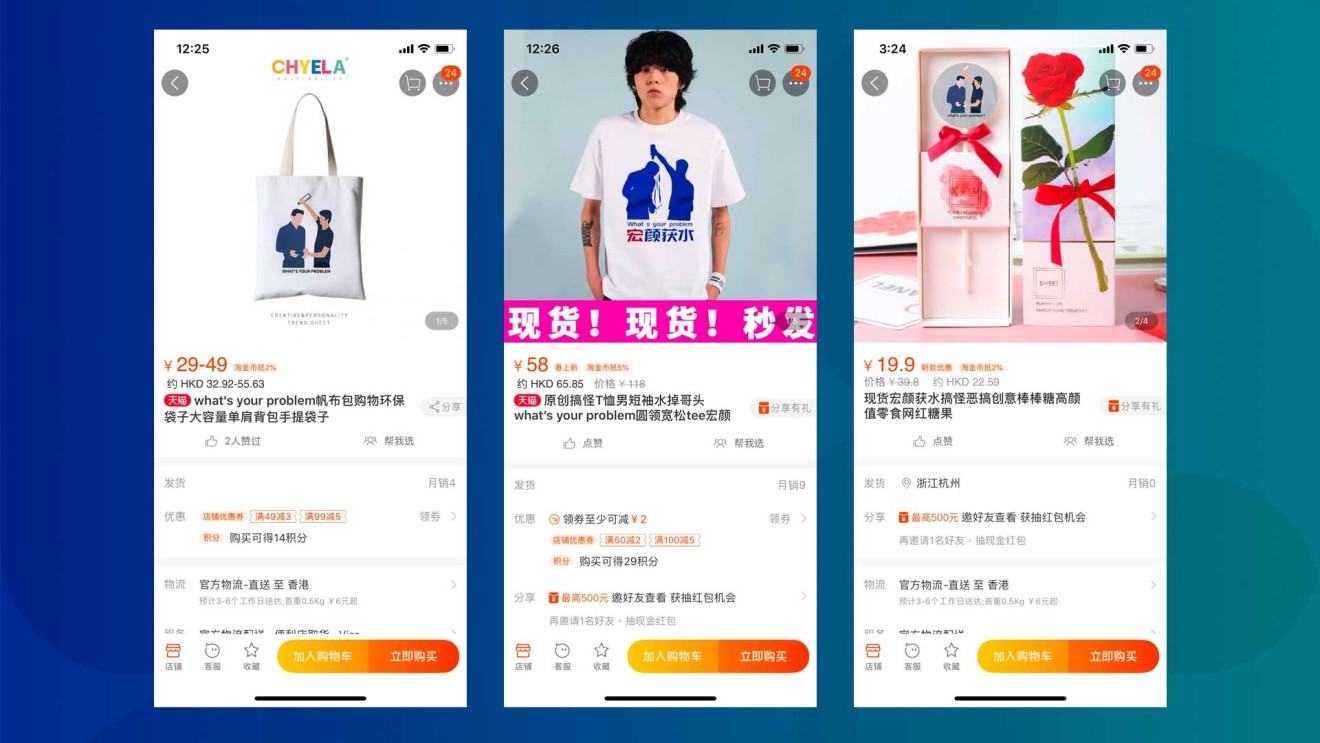 T-shirts and tote bags are printed with drawings depicting the moment the assailant poured water over the CEO's head. Of course, no memes are complete without a good slogan, and the obvious choice this time is "what's your problem." The words, uttered by a drenched Robin Li moments after the attack, are now plastered on items ranging from phone cases to lollipop wrappers.
To make sure people can find their products, vendors are including some lively descriptions. The most popular of them all is "Hong Yan Huo Shui" (宏颜获水). The phrase literally means "Robin's face received water," but it's also humorous wordplay on a Chinese idiom meaning femme fatale.
Even entirely unrelated merchandisers are latching onto the new craze. Sellers of rollerskates, handbags and eye masks are including related viral phrases in their product descriptions, likely in the hope of appearing in more search results.
(Abacus is a unit of the South China Morning Post, which is owned by Alibaba, operator of Taobao.)
Even Chinese netizens seem to be impressed by the speed of internet vendors.