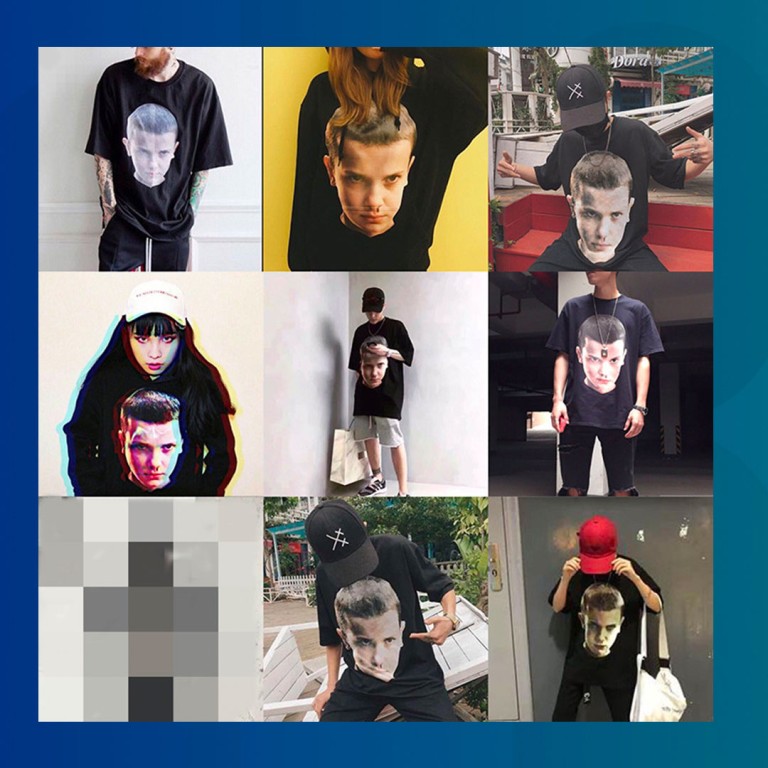 This Stranger Things shirt is a hit… in China
While officially unavailable in China, the Netflix show has a cult following
This article originally appeared on
ABACUS
It's reasonable to suspect that a show like Stranger Things would have trouble connecting with viewers in China. It's chock full of Western pop culture references from the '80s, ripped from cinema, old-school arcade games and other elements of pre-internet life -- like riding around town in a trucker hat with your friends on bikes. It's the perfect nostalgia kick for anyone who can remember 1980s America.
Needless to say, Stranger Things is not a mega hit in China like it is in the US. Even so, the show has garnered a surprisingly sizable following in the country. And Chinese millennials appear to be quite taken with a shirt featuring Stranger Things imagery.
The next time you're in China, don't be surprised if you see people rocking a Ih Nom Uh Nit t-shirt featuring the giant face of the character Eleven with her nose bleeding. The shirt is
all over Taobao
, Alibaba's ecommerce platform, where orders for the shirt are piling up. The designer brand shirt has even become something of a status symbol among Chinese millennials.
(Abacus is a unit of the South China Morning Post, which is owned by Alibaba, the owner of Taobao.)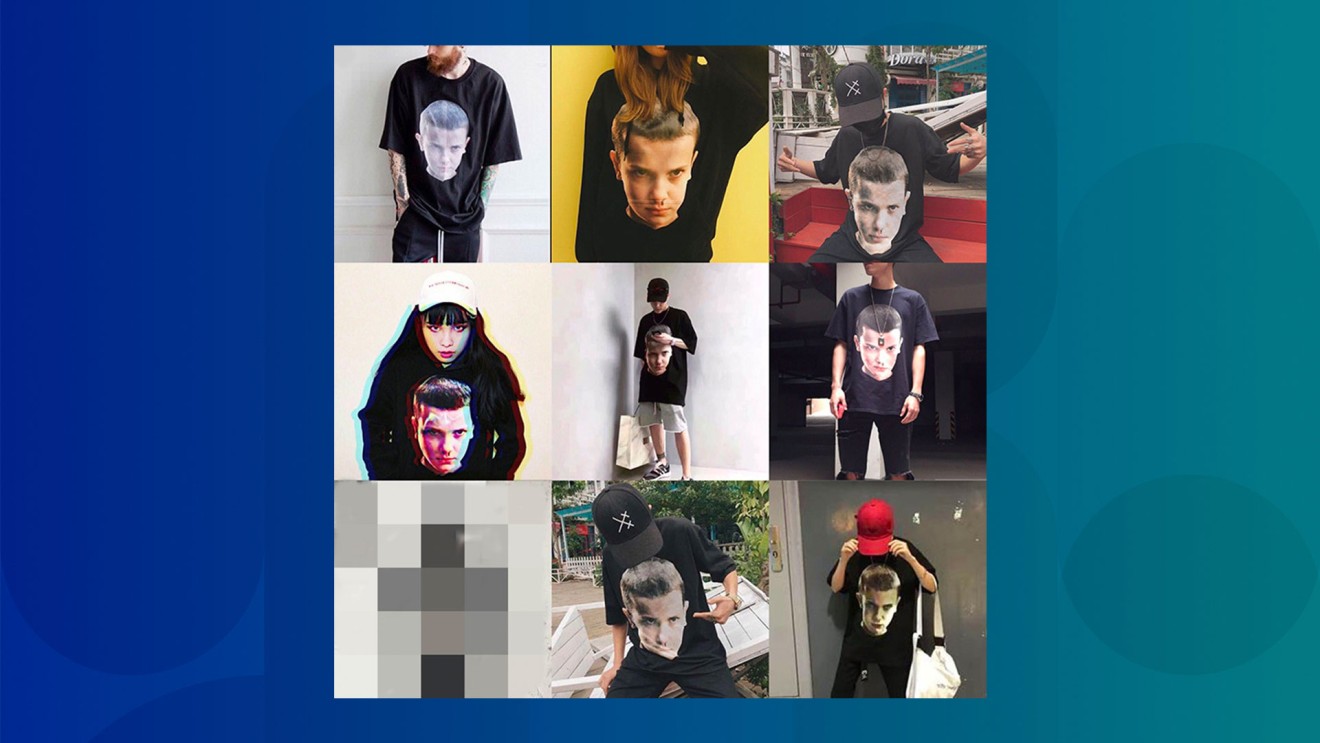 You might be wondering why a shirt from Ih Nom Uh Nit,
a designer streetwear brand
, has exploded on Taobao. Well, as you might suspect, many are likely knock-offs of the original, as some of the shirts can be found for less than US$5.
While the trend was started by wealthy celebrities and influencers, it's unlikely the average Chinese consumer would be splurging
US$155 for the original shirt
(it's sold out, anyway). So to join in on a high-end fashion fad like this, Chinese shoppers typically turn to Taobao, which is often criticized as a hotbed of fake products for anything from apparel and consumer electronics to
fake Twitter followers
.
The bleeding Eleven t-shirt is really a resurgent trend, though. It's been popular in China for at least a couple of years now, with our editor Matt having noticed it back in 2017.
But even if Stranger Things isn't the cultural event that it is in the US, how do viewers in China actually like it? On Douban, the country's top movie and TV show rating site,
Stranger Things Season 1
has an 8.8/10 rating based on over 100,000 reviews.
The second season
, with over 60,000 reviews, has the same high score.
Even with the third season's positive reception, though, Stranger Things isn't likely to grow beyond a niche following in China. It's not officially available in the country since Netflix is blocked and no local media have licensed it. The show, with its entire narrative focused on supernatural elements, also makes it an unlikely candidate for import given
China's continued crusade against superstition
. 
So for dedicated Stranger Things fans in China, that means turning to methods like BitTorrent or VPNs. This does reflect a larger cultural change among Chinese millennials, though, who are much more plugged-in with Western pop culture than the previous generations. Shows like
Game of Thrones
and
The Big Bang Theory
both have a huge following in the country.