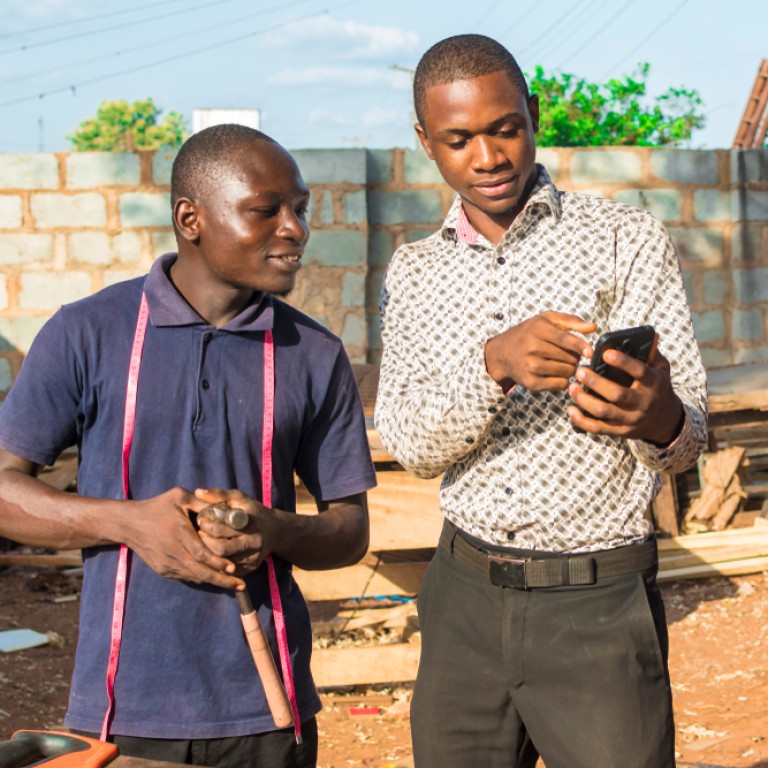 Chinese tech startups are targeting emerging markets to make their mark
Startups seek success in Southeast Asia, India and Africa as China's tech scene becomes too crowded
This article originally appeared on
ABACUS
China is home to the world's largest online population, with about
829 million internet users
. This has been a boon for the numerous tech giants that reside there, but market saturation and slowing growth means they're increasingly looking abroad for new opportunities.
China's rapid growth has created a slew of popular platforms such as Alibaba's Taobao and Tmall, Tencent's WeChat and ByteDance's Jinri Toutiao and Douyin, known as TikTok abroad. They all have leading positions in China, but now companies are looking to conquer less crowded markets. In some cases, local startups are skipping their home market altogether for uncharted territories, bringing along their ideas and business models.
(Abacus is a unit of the South China Morning Post, which is owned by Alibaba.)
The big markets now for Chinese startups? The Middle East, Africa, India and Southeast Asia.
"We are seeing Chinese tech companies take an increasing presence outside China in short video and social apps, video editing, shopping and gaming categories," Nan Lu, an analyst at mobile intelligence firm Sensor Tower,
told the South China Morning Post
. "They're looking at markets in South America and in Asia, such as India for example… territories with large, young populations."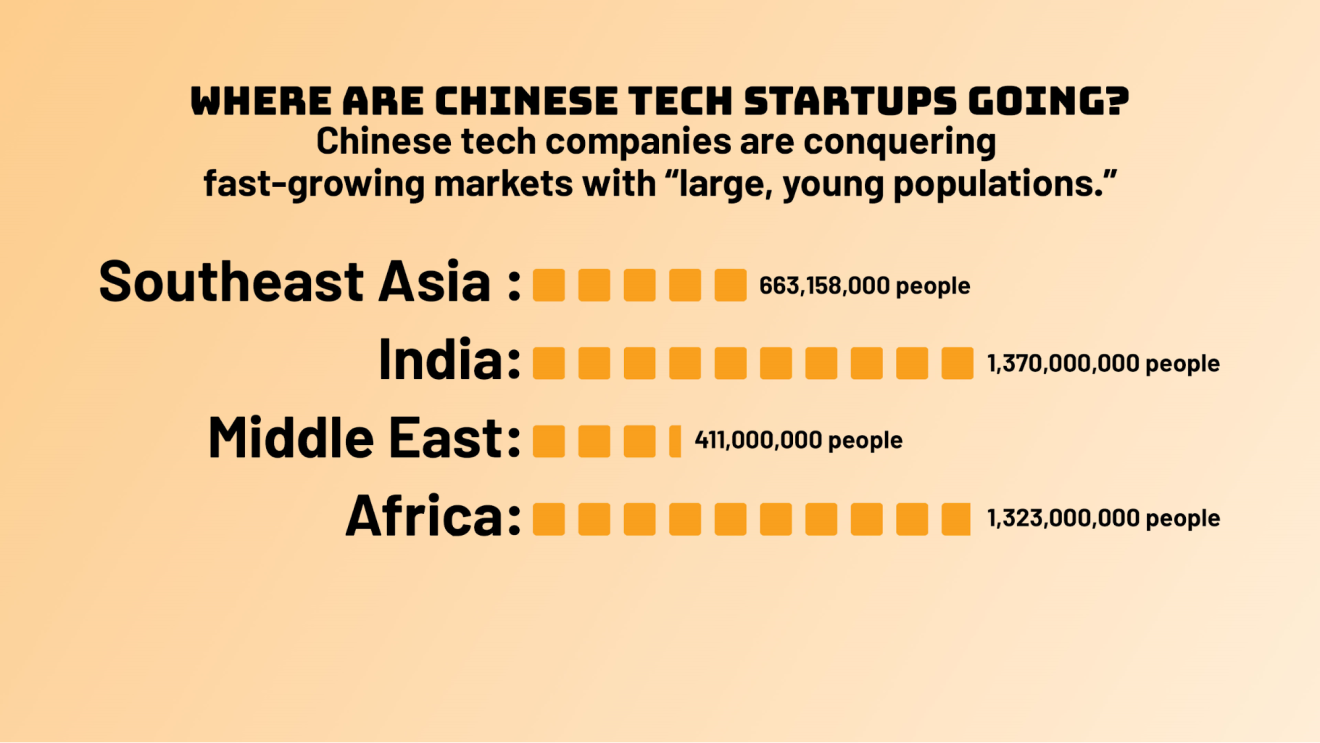 One of the first Chinese technology products that truly conquered the world was the short video app TikTok. Startups are now trying to replicate its success, especially in Southeast Asia, where the majority of high-grossing short video and live streaming apps are made by Chinese entrepreneurs.
A case in point is live streaming company Bigo Technologies, founded by Chinese entrepreneur Xueling Li, co-founder and CEO of live streaming company YY Inc. Bigo Live became the highest-grossing video app in Southeast Asia, according to SensorTower.
In fact, among the region's top 10 short video and live streaming apps, seven of them are made in China, including VivaVideo, EleLive and UpLive.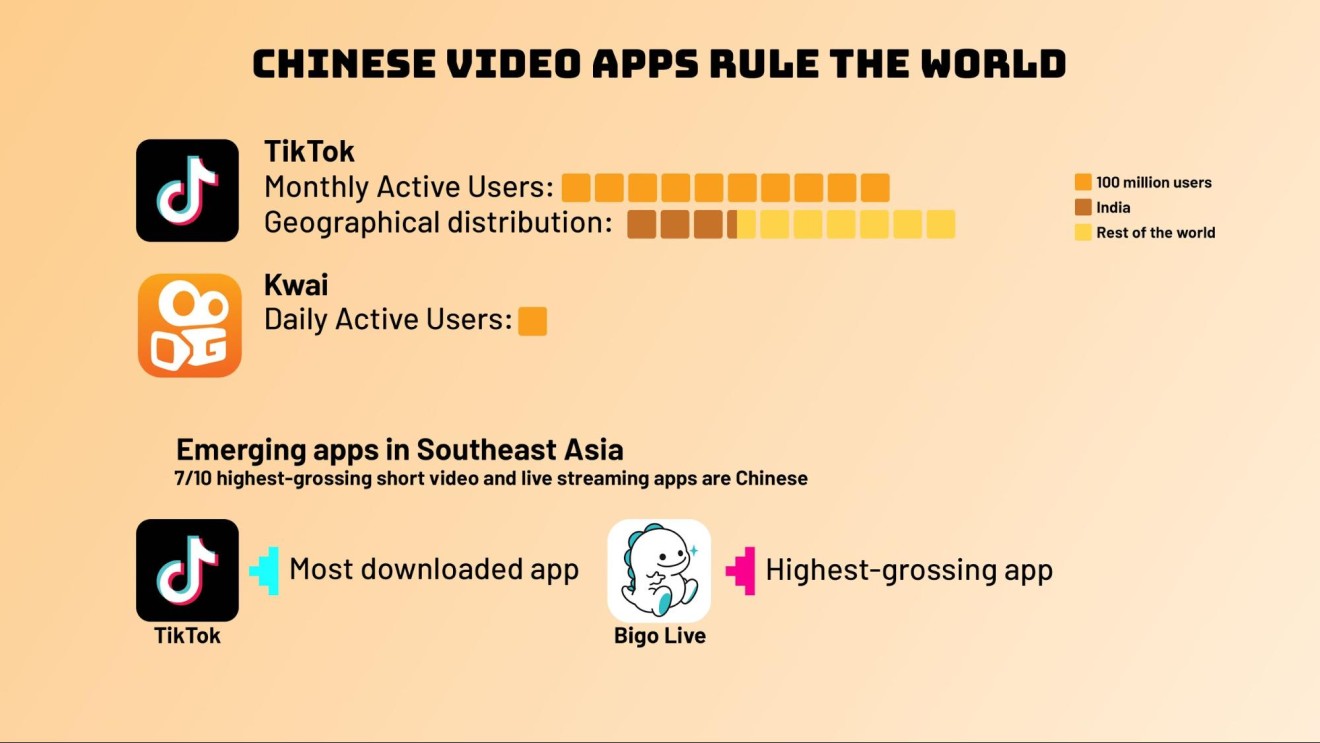 Compared with their Western competitors, Chinese companies have a particular edge in developing regions. Companies like Alibaba and Tencent, which started in the late 1990s, have already overcome challenges facing developing and emerging markets today. These countries often have inefficient payment systems, poor logistics networks and lower incomes.
Some Chinese companies have struck gold by offering innovative products at lower prices. Smartphone makers such as
Xiaomi, Oppo and Vivo
have become popular in India thanks to their good value for money. Lesser-known Chinese companies are now becoming stars in Africa.
Little-known Shenzhen-based mobile phone maker Transsion, for instance, has become the
most popular phone brand
on the continent. It operates three handset brands -- Tecno, Infinix and Itel -- and is building tech specifically for its buyers on the continent, including calibrating cameras for darker skin tones. (This has been a
daunting challenge
for Western companies like Amazon, Google and Microsoft.)
Another Shenzhen-based winner in Africa is
Simi Mobile
, which is offering its low-priced wares in Ethiopia, Uganda and Cameroon.
"While in general China's technology may still lag behind the US or other developed countries, it can maintain an edge in developing markets by serving them well," Changqi Wu, professor of strategic management at the Guanghua School of Management of Peking University,
told the South China Morning Post
.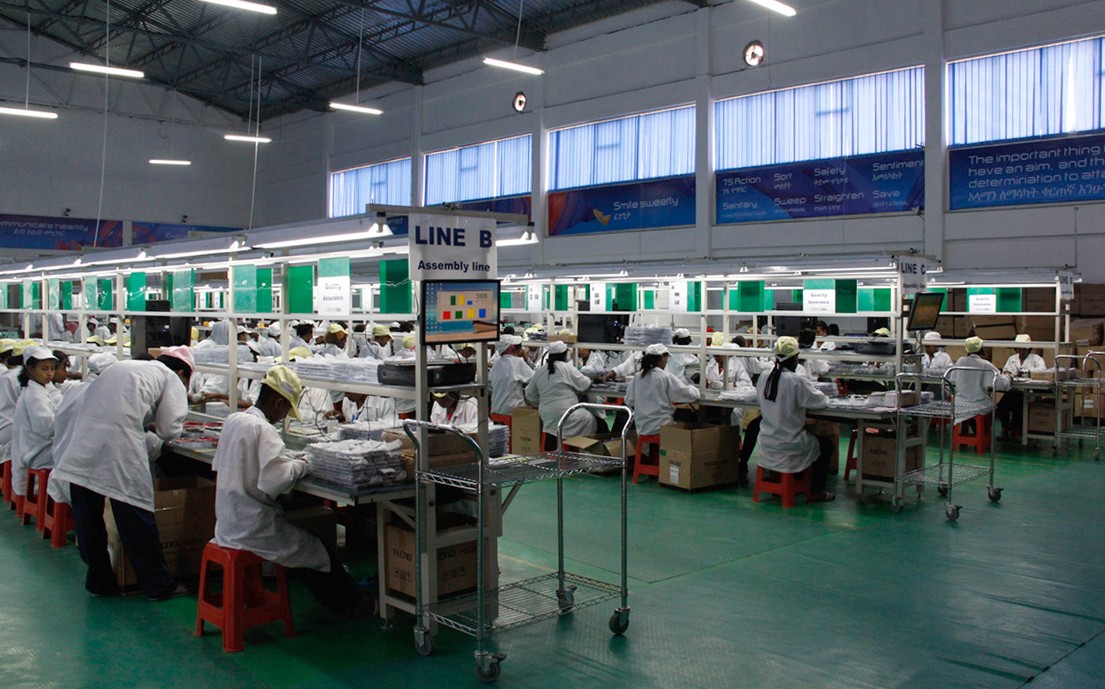 Then there's ecommerce, something Chinese companies have been excelling at for years. Shopping giants such as
Alibaba
and
JD.com
(with the
help of Google
) have already started setting up shop and pouring money into ecommerce platforms across Southeast Asia and India. Some Chinese startups are finding success with their own platforms, as well.
Africa's ecommerce gap proved to be an opportunity for former Huawei employee Yang Tao, who decided in 2014 to set up his own ecommerce site in Kenya called called Kilimall. The idea came from his own frustration over the country's shortage of goods. Many African countries still lag behind in manufacturing and rely on raw material exports.
Another challenge for emerging markets is the lack of access to credit. In Indonesia, for example, many people don't have credit cards. That's why Chinese entrepreneurs Li Wenbo and Hu Bo started Akulaku, giving Indonesians an opportunity to pay for products in installments when they don't have the cash upfront.
"Many Indonesian consumers want to pay in installments when they buy a new smartphone, as they may not have the purchasing power to pay for it in one go," Helen Wong, a partner at Akulaku investor Qiming Venture Partners,
told the South China Morning Post
.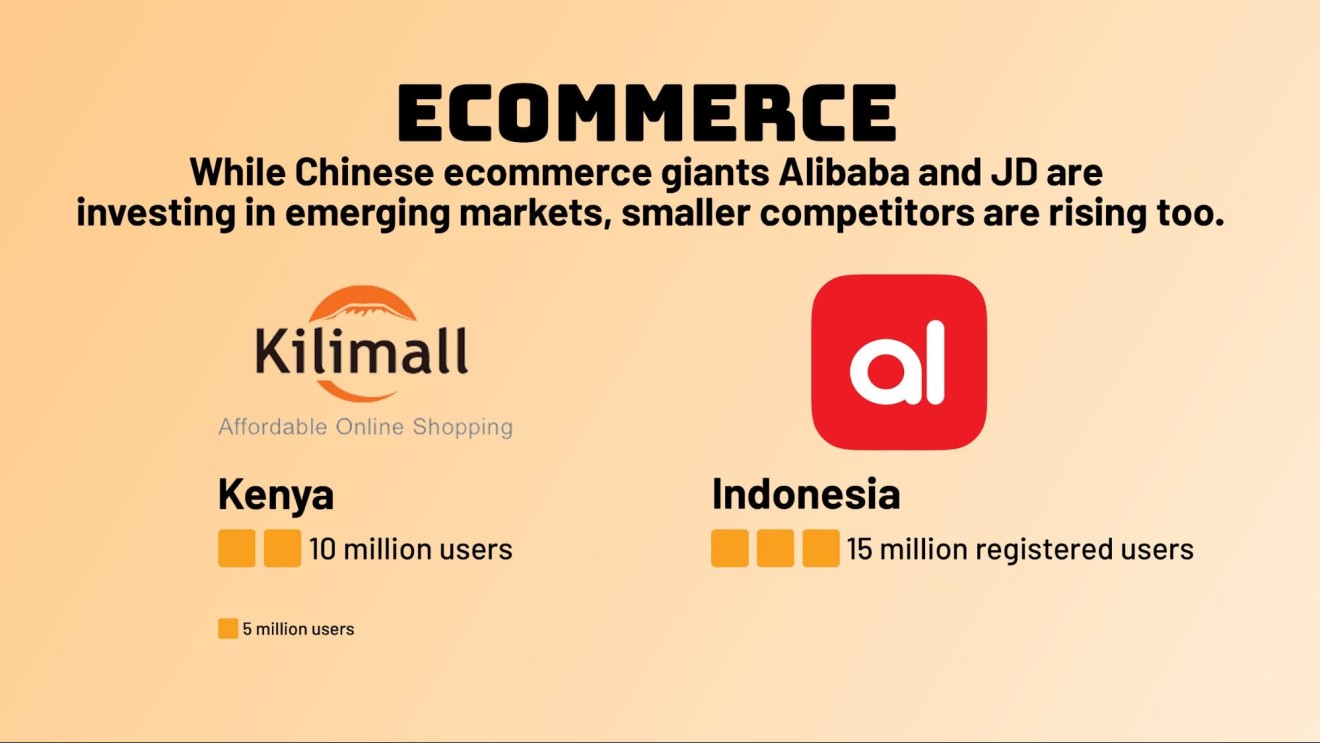 Across the world, Chinese tech startups are making their way into markets where people are now buying smartphones at a fast rate and going online in great numbers. As these economies continue to undergo rapid transformation, they're supplying ever more buyers for a wide range of goods and services, from mobile payments to gadgets.
However, there is still one area where Western companies maintain a dominant lead: Social networks. China's heavily regulated and frequently censored social networks have not managed to appeal to audiences outside its borders. This means most of the data, user insights and online advertising revenue from developing markets will end up in the hands of US behemoths such as Google and Facebook, leaving the
internet split between China and the rest of the world
.