Baidu
Get more with myNEWS
A personalised news feed of stories that matter to you
Learn more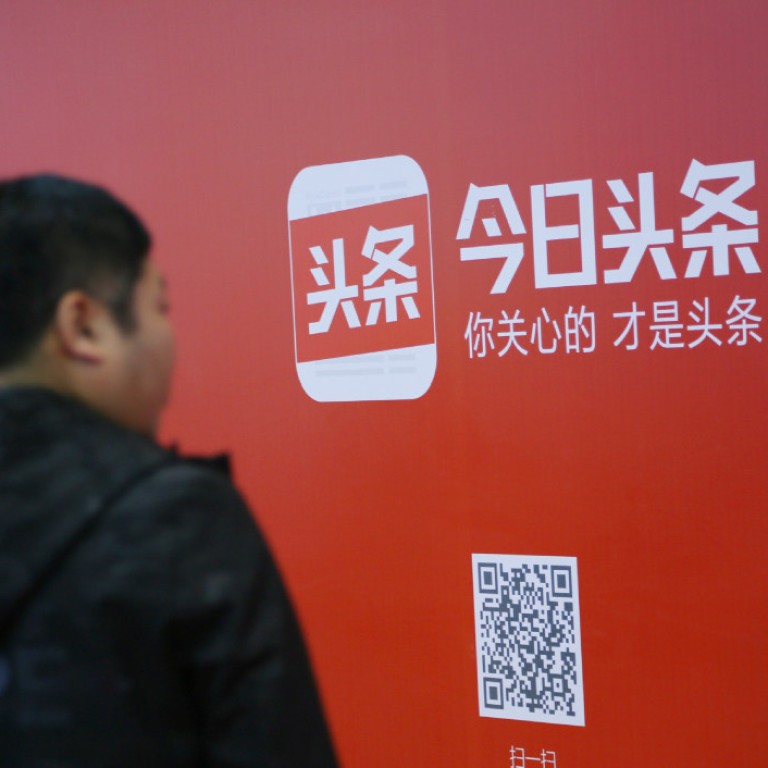 TikTok's creator has a search engine, but the real challenge isn't Baidu
ByteDance's Toutiao Search takes on Baidu, but online content in China is increasingly siloed in different apps, making general search engines much less useful
This article originally appeared on
ABACUS
Baidu has been China's king of search since Google pulled out of the country in 2010. Now it's facing a new challenger, TikTok creator ByteDance, which unveiled a new search engine on Monday.
But the challenge for ByteDance might not be Baidu. A bigger problem might be that people in China don't seem to care that much about online search at all.
ByteDance, the creator of China's biggest news aggregator Toutiao and the global short video sensation TikTok, now has a search engine named Toutiao Search. Bloomberg called it "
the most serious threat yet
" to Baidu, which has 76% market share in China,
according to Statcounter
. Despite
years of complaints
from users, Baidu hasn't had much competition.
While some users are applauding new competition, others are
skeptical
about whether a new player will make a difference for users. This is in part because of the unique experience of searching online in China.
Outside of China, there is no doubt that Google is unchallenged when it comes to search. The company
controls 92%
of the global search engine market. Even on mobile, people often first turn to Google when they need information -- news stories, navigation and even restaurant reviews (over which Google was
sued
). 
Things are quite different in China, where users are much less likely to rely on search. 
WeChat, for example, has become a primary news source for internet users in China, just as Facebook has outside China. But the massive amount of content produced by the more than 10 million content creators on the platform is inaccessible through search engines. The articles only exist on WeChat. 
"That's true," says one WeChat user's comment with more than 1,900 likes. "I recently loved searching on WeChat, and I feel like it's more reliable than Baidu."
"Now when I search for things, I need to search on Baidu, and then search again on WeChat and Weibo, and once again on Zhihu, and then half a day passed," another user commented.
"On Baidu, you can't get search results from WeChat public accounts," Wei wrote. "Even indexing Weibo content is very difficult." He added that reviews on travel booking sites and short videos on Douyin, the Chinese version of TikTok, are also rarely found on Baidu.
"As in-app search capabilities become increasingly important and eventually pervasive for other mobile apps, traditional search service providers also have good opportunities as long as they can effectively expand their digital ecosystem," Forrester analyst Charlie Dai said.
To meet the challenge of improved search on platforms like WeChat and Toutiao, traditional search engines like Baidu need to strike a balance between personalized and diverse content, Dai added.