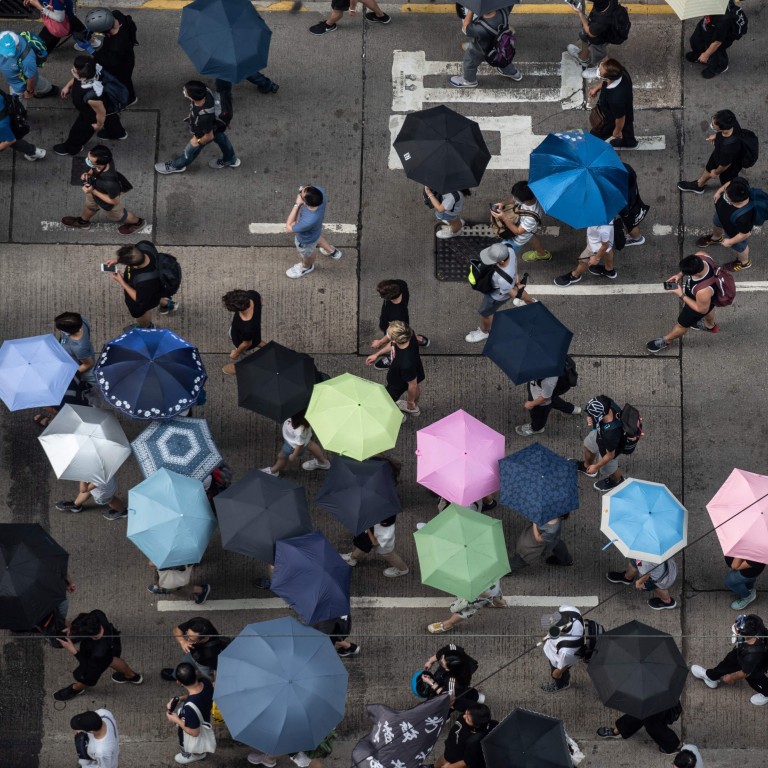 Doxxing has become a powerful weapon in the Hong Kong protests
Having your private information leaked for political reasons may become the new normal
This article originally appeared on
ABACUS
"Since my personal information has been posted online, I get a lot of hidden phone calls," said David, a victim of Hong Kong's recent doxxing boom.
David, an alias used to avoid bringing further unwanted attention, had his private information leaked on a website that targets Hong Kong protesters and anyone thought to support them. 
And he's not alone. Hundreds of people on both sides of the conflict in Hong Kong have had their sensitive personal data posted online, from protesters to police, activists to government officials.
In David's case, alongside his own date of birth, phone number and address, the site also shows the name of his parents and their addresses.
"They don't know about that," said David, who is in his mid-twenties.
David's information was posted to a site called HKleaks, which targets activists, journalists, social workers and even local media magnates. The top banner of the site makes its intent clear:
"There's no escaping for any of them. We need to make all the rioters feel like they have nowhere to hide."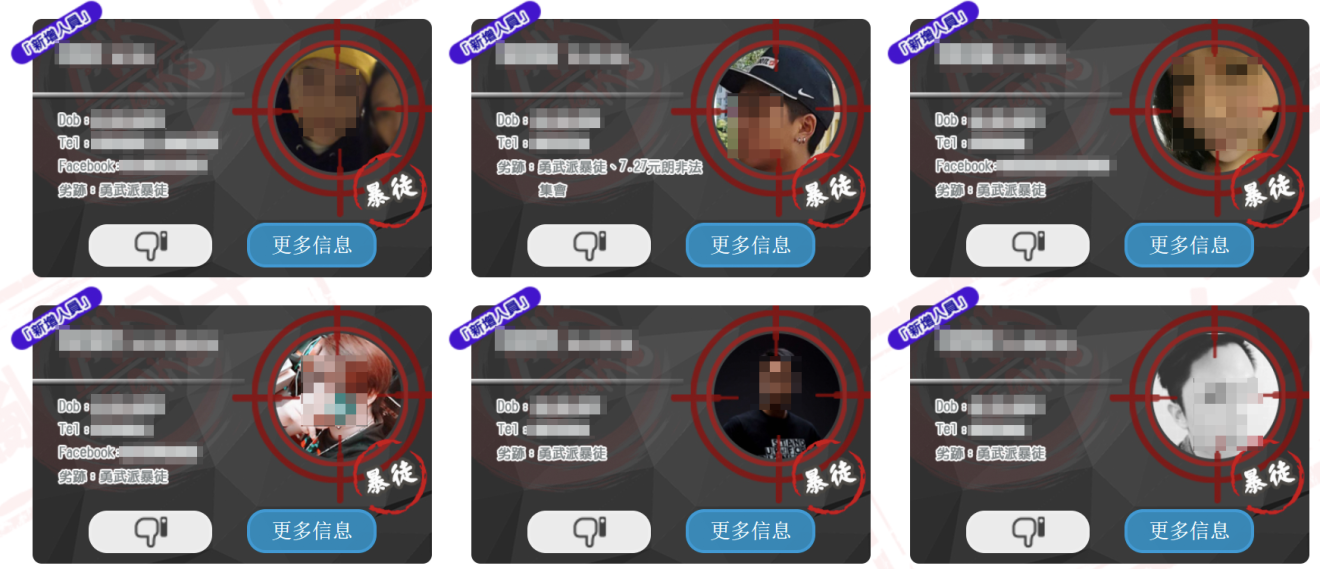 Doxxing, the leaking of personal information for harassment and malicious intent, has long been a favored tool for keyboard warriors. Now it's becoming an ever more prominent part of the anti-government protests in Hong Kong, which have gone on for months.
"This is something totally new," said Kanishk Karan, a research associate at DFRLab, Atlantic Council, which published a report on doxxing on the messaging app Telegram.
Karan's
research
, published in late September, found that Telegram channels for both pro-Beijing and pro-democracy users shared staggering levels of personal information scraped from social media platforms. The channels targeting police seemed more sophisticated, revealing details about their family members.
Mr. Ng, a police officer, said that doxxing started after he appeared on TV and someone shared his Facebook profile in the comment section of a local news outlet. Accompanying it were pictures of his wife and child.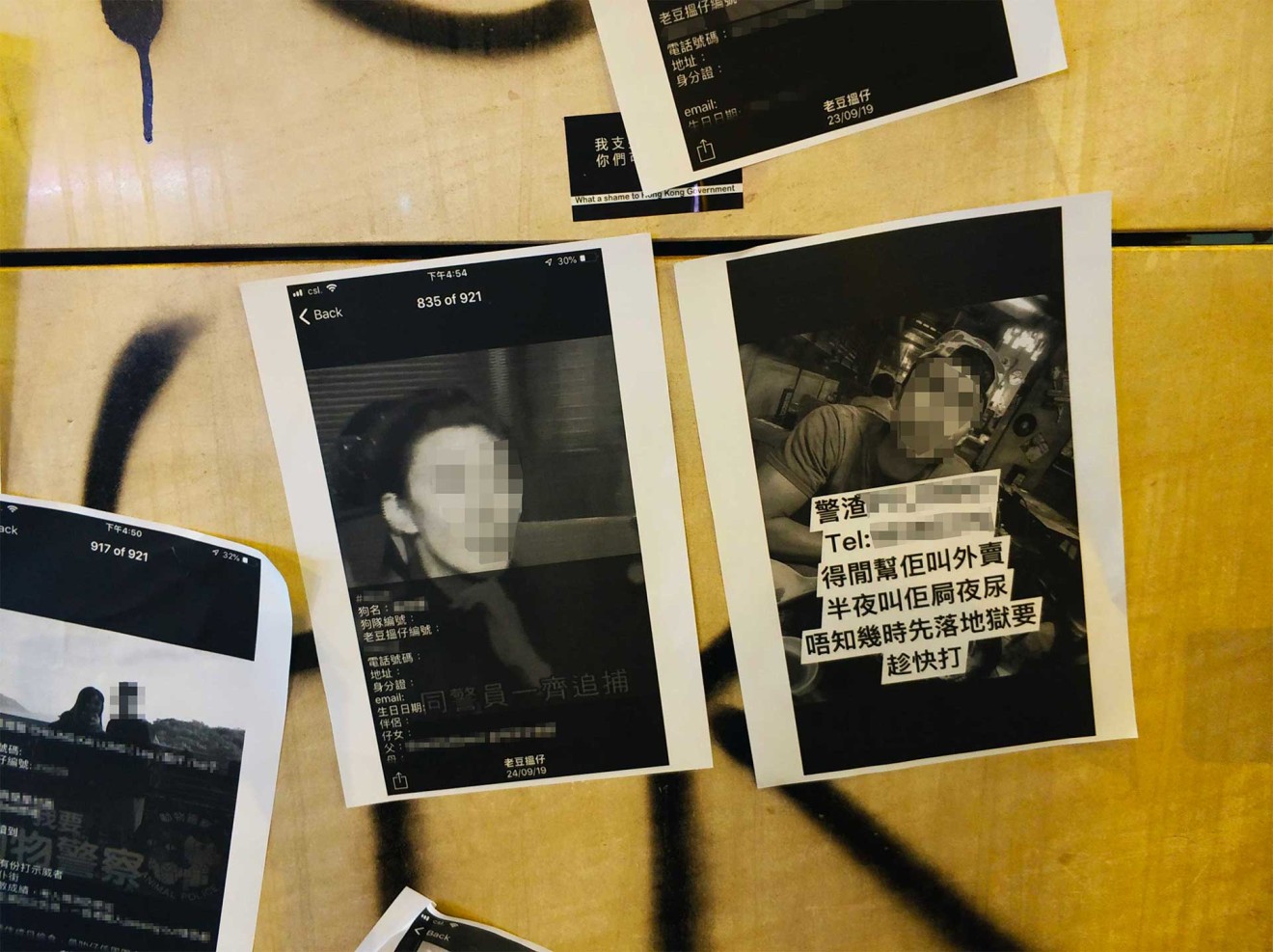 "My daughter is three years old now, turning four next month," said Ng, adding that a picture of her with all her classmates at a sports game was posted online.
A month later, his detailed information appeared in a Telegram group called "Dads searching for sons," including his name, ID, phone number and photos. He started receiving anonymous calls, and when he blocked those numbers, calls started coming from restaurants asking about reservations that he never made. His wife also suspected her Facebook account might have been affected when she found she could no longer log in.
After the doxxing, Ng decided to keep his Facebook account and phone number -- he said he's not afraid. But the leak of his family's information was worrying.
"I'm worried that they might run into people who might be more extreme -- not sure what would happen," he said.
Traditionally, doxxing victims used to be hackers or people who got into arguments online -- sometimes over
painfully trivial
topics. It has also been used against minorities, women and political opponents, according to privacy specialist Bruce Schneier.
"It's used because it works; victims are often intimidated," he said.
In Hong Kong, doxxing is becoming a potent weapon. And as social movements increasingly depend on the internet to organize and formulate demands, as with the current protests, we may see more of it.
"It's becoming more like a political vendetta," Karan said. "This might be something that we will see more often as social protests keep going on."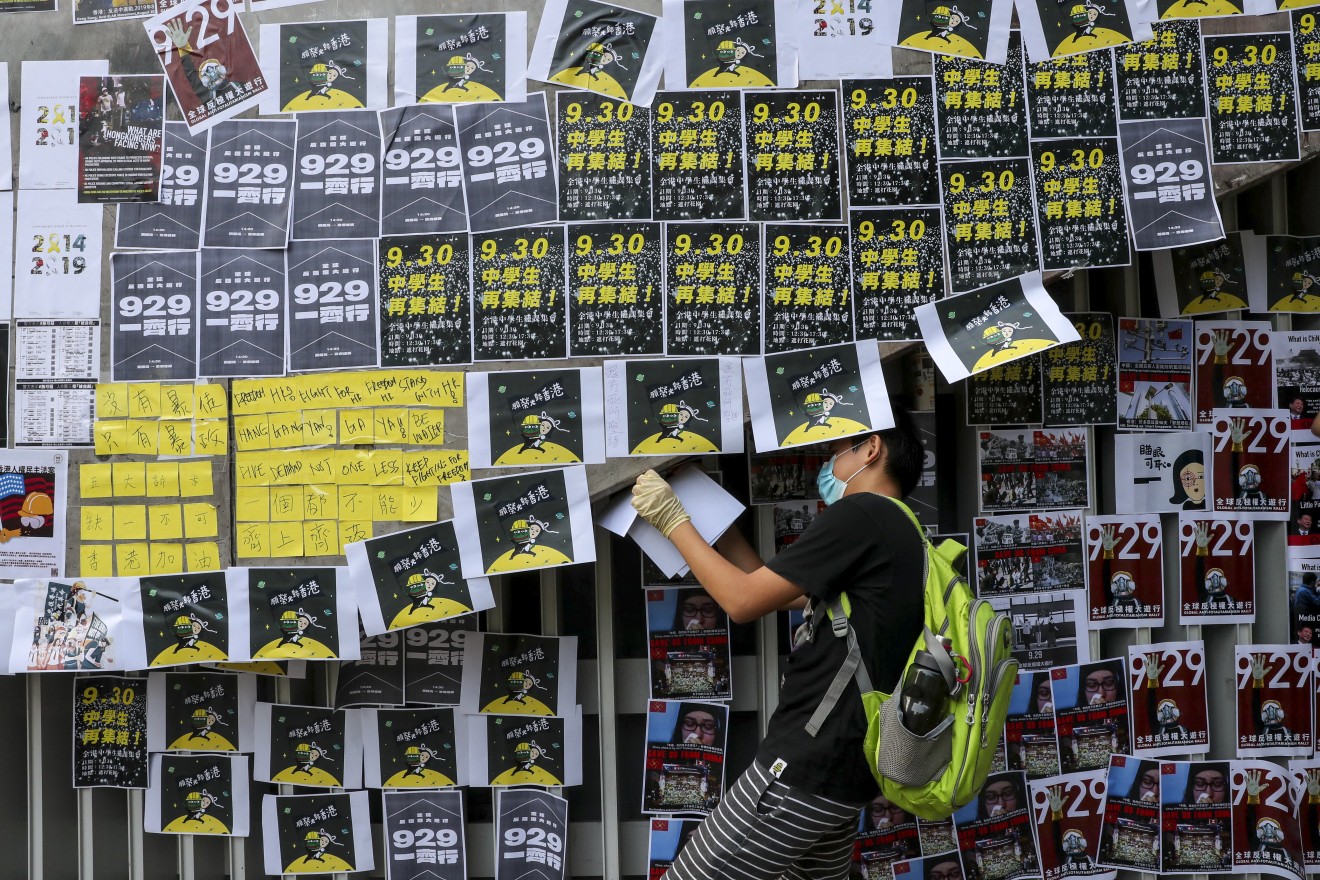 The wave of protest-related doxxing started in June along with the anti-extradition movement -- the first mass rallies were organized to oppose a law that would allow extradition to China. Between June 14 and September 19, the Office of the Privacy Commissioner for Personal Data has received almost 1,400 complaints of doxxing and cyberbullying.
To put that into perspective, the office only had 29 doxxing cases through June 13. Among the doxxed, 41% are police officers, said the Privacy Commissioner Stephen Wong.
"Both camps, pro-government people and pro-protest people, believe that doxxing is a way to punish wrongdoers for their misdeeds and to deter the other side from any further action," said Michael Cheung, assistant research officer at the University of Hong Kong's Law and Technology Centre.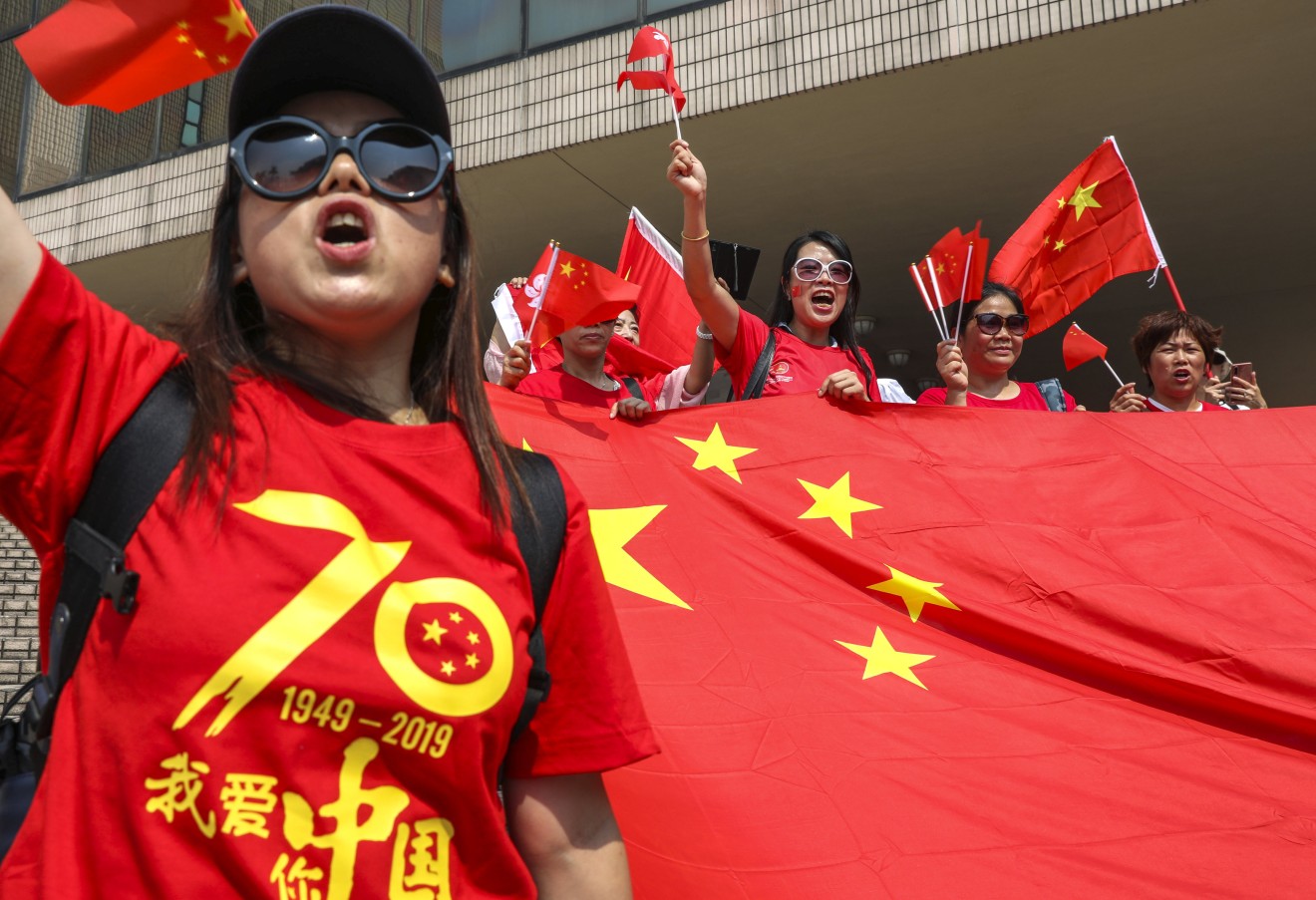 The leaks have now spread across multiple social media platforms, including Facebook, Twitter, Telegram, Instagram, Tumblr and the local Reddit-like forum LIHKG,
according to
statements from the Hong Kong police. One website, registered under the name of a local pro-Beijing lawmaker,
offers up to HK$1 million for tips
on protesters that desecrated flags or fought the police.
The practice has even spilled into mainland China. Protest-supporters had their identities revealed on Chinese social media platforms, where they have faced harassment and hate speech, according to
reports
.
Hong Kong protesters have struck back at mainland trolls, targeting members of nationalist online forum Diba. According to
local media
, some have even gone the extra mile by using leaked information to enroll Diba members into the People's Liberation Army through online applications.
By now, many names have been leaked online from both sides of the conflict. In many cases, mere speculation is enough to get a person doxxed. David, for instance, told us that the doxxing website falsely accused him of being a rioter.
However, according to Karan's research, pro-democracy demonstrators face greater danger when their information is leaked.
One of the Telegram channels analyzed in the study revealed that pro-democracy protesters have been identified to build a database and submit their information to China's Ministry of State Security. The participants have so far taken great pains to hide their identity, wearing masks, downloading
online tools to protect their privacy
, and
tearing down surveillance cameras
.
Some complaints have managed to get HKleaks taken down, but it seems to keep cropping up again. It was recently removed once again after an
injunction filed
by local tabloid Apple Daily, whose journalists have had their information exposed on the site. Videos showing screenshots from the site with unblurred faces and private information were disseminated by state media outlets -- though they appear to have been taken down. HKleaks has since been resurrected again with a new address.
In order to stem the tide of doxxing, the Office of the Privacy Commissioner for Personal Data said that it has set up a special team, handed over cases to the police and contacted platforms to remove personal information. Cheung, however, believes that protest-related doxxing is happening because the existing laws and its enforcement may be inadequate. 
Meanwhile, for those seeking to protect their data online, checking your social media for any personal information is a good start, said Karan.