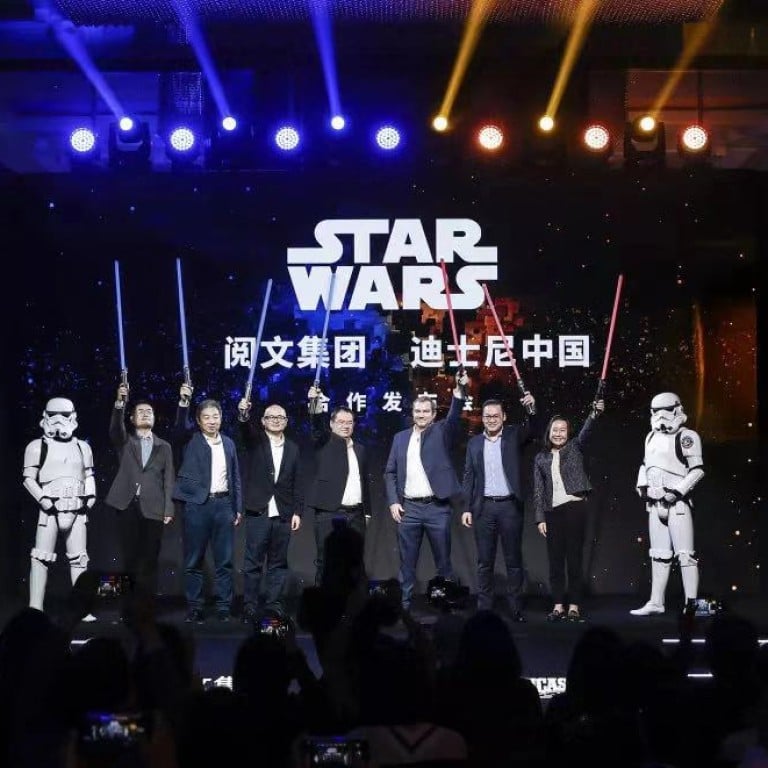 Can a 'Star Wars story with Chinese characteristics' sell the Skywalker saga in China?
Tencent and Disney will release an original Star Wars novel and make 40 books free for a week, including the Thrawn trilogy
This article originally appeared on
ABACUS
China's cinephiles don't really care about Star Wars, but Disney is still hard at work trying to change that.
Tencent's China Literature,
the country's biggest online publisher
, chose a popular author on the platform to write a new Chinese novel based on the Star Wars franchise. It's part of a partnership struck between China Literature and Disney, which
bought
Star Wars owner Lucasfilm in 2012.
The companies have yet to reveal any details about the book, which they say is still in the "initial preparation stage." But a
report
posted by the official Star Wars Weibo account says the book will be an "authentic Star Wars story with Chinese characteristics". 
The book will be exclusive to China Literature and will "combine native Chinese elements and the narrative style of the Chinese language to tell the story of Star Wars," according to the
report
.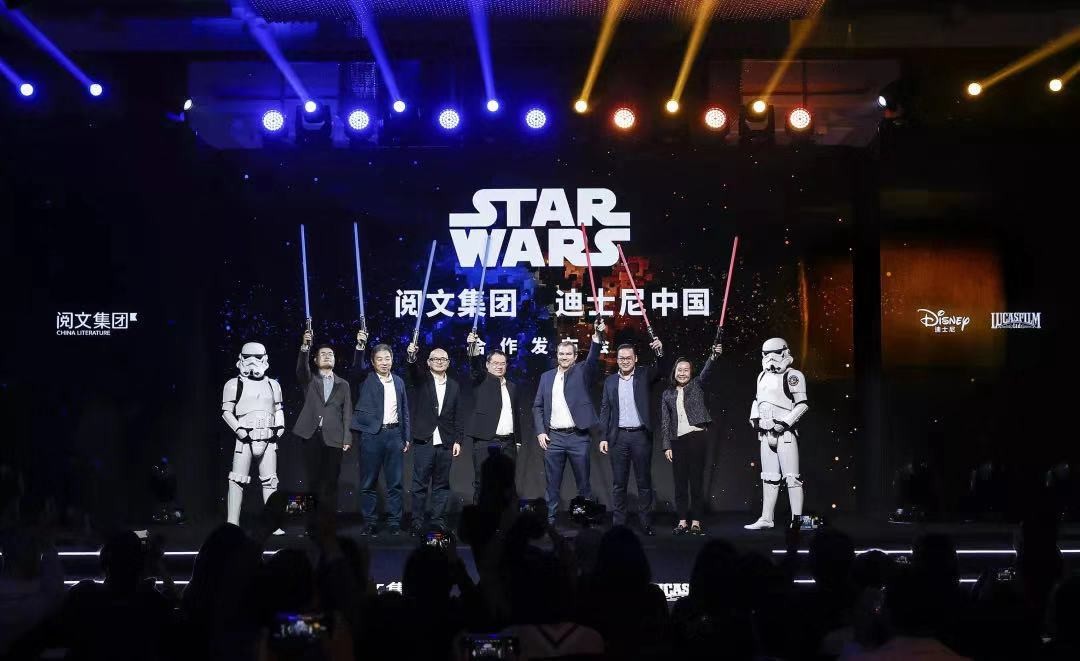 In recent years, major Hollywood franchises have performed extremely well in China. DC's
Aquaman
, some
Fast and Furious
films and Marvel's
Avengers
series have been among the highest-grossing films in the country in their respective years. But the epic Star Wars franchise -- a
US$65 billion
global empire -- has
never managed to connect
with Chinese audiences on a large scale.
But unlike Marvel, China Literature doesn't employ a team of writers to work on its own characters. Instead, the company relies on self-published writers across its platforms and then signs the most popular ones to exclusive contracts. 
That's the case for the person tapped to write the Star Wars book, who simply goes by a Chinese name that means "His Majesty the King." He gained popularity on Qidian with two
Xianxia martial arts novels
, but he isn't widely known outside the platform.
China Literature
reportedly
told Chinese media that Disney initiated the partnership, which also allowed China Literature to publish
40 translated Star Wars ebooks
in the country for the first time. The books include many of the popular
expanded universe books
-- the non-canon books now known as Star Wars Legends -- that helped revive the popularity of Star Wars in the 1990s, like Timothy Zahn's Thrawn trilogy. All of the books went up on Wednesday and are free to read through October 22.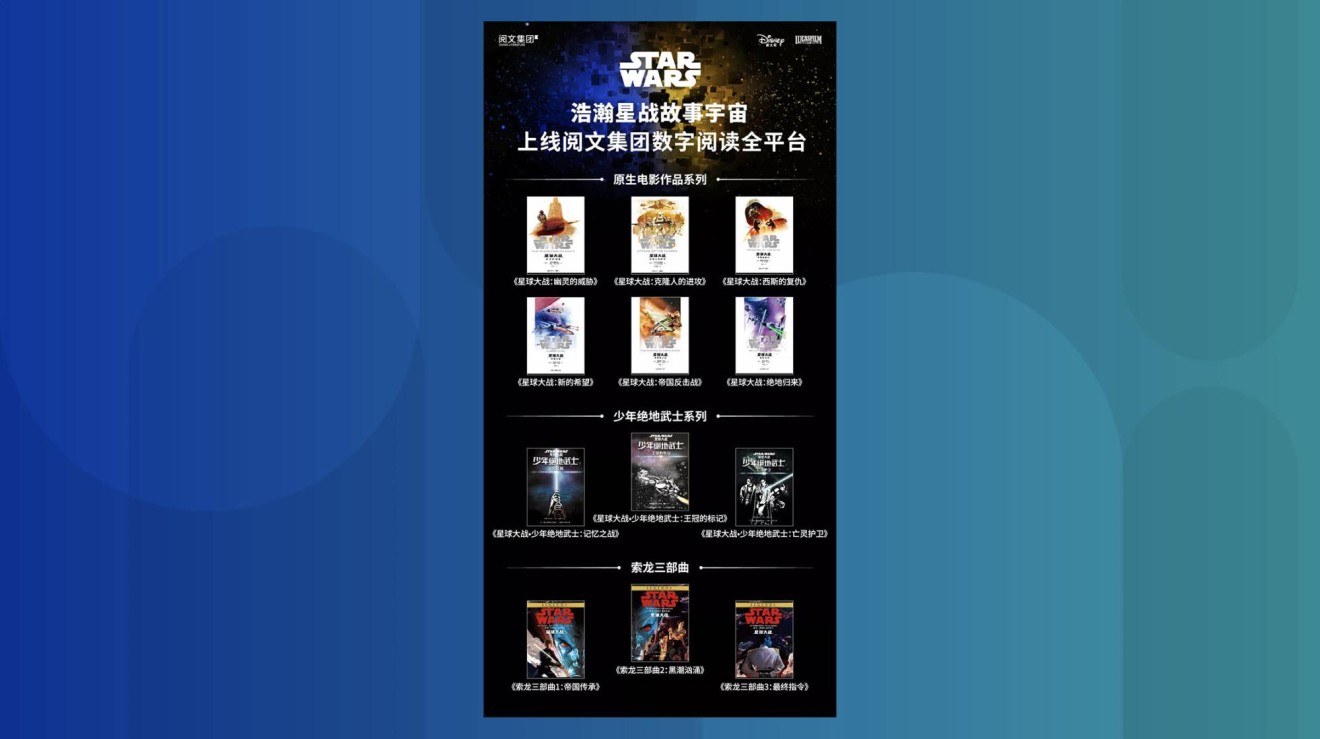 James Waugh, vice-president for franchise content and strategy at Lucasfilm,
reportedly
said that Star Wars has always been exploring new ways of interacting with Chinese viewers. Past efforts included
the Star Wars Run
and Star Wars
live orchestra concerts
.
But not even
500 stormtroopers showing up on the Great Wall
could turn China into a nation of Star Wars fans. No matter what happens with
Star Wars: The Rise of Skywalker
when it's released in December (or January in China based on previous Star Wars releases), it seems Disney is now taking a more long-term approach in China to cultivating an appreciation for the franchise.