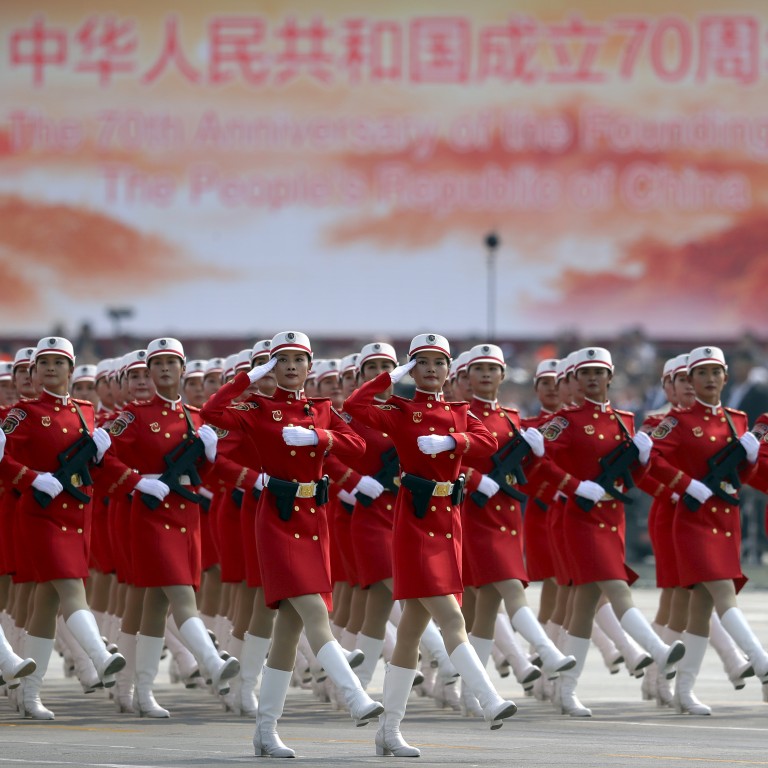 People can pledge loyalty to the Communist Party of China on blockchain
After Study Xi, China has a new high-tech propaganda app that will record a Party member's loyalty in an unalterable ledger
This article originally appeared on
ABACUS
If you happen to be a member of the Communist Party and find yourself forgetting why you joined in the first place, China is now keeping a permanent reminder on a blockchain.
A new app allows members of the Communist Party to pledge their loyalty to the Party by writing down the reasons they joined, and answers will be stored on a permanent distributed ledger using blockchain technology. This way a person's party loyalty will stay recorded in cyberspace forever.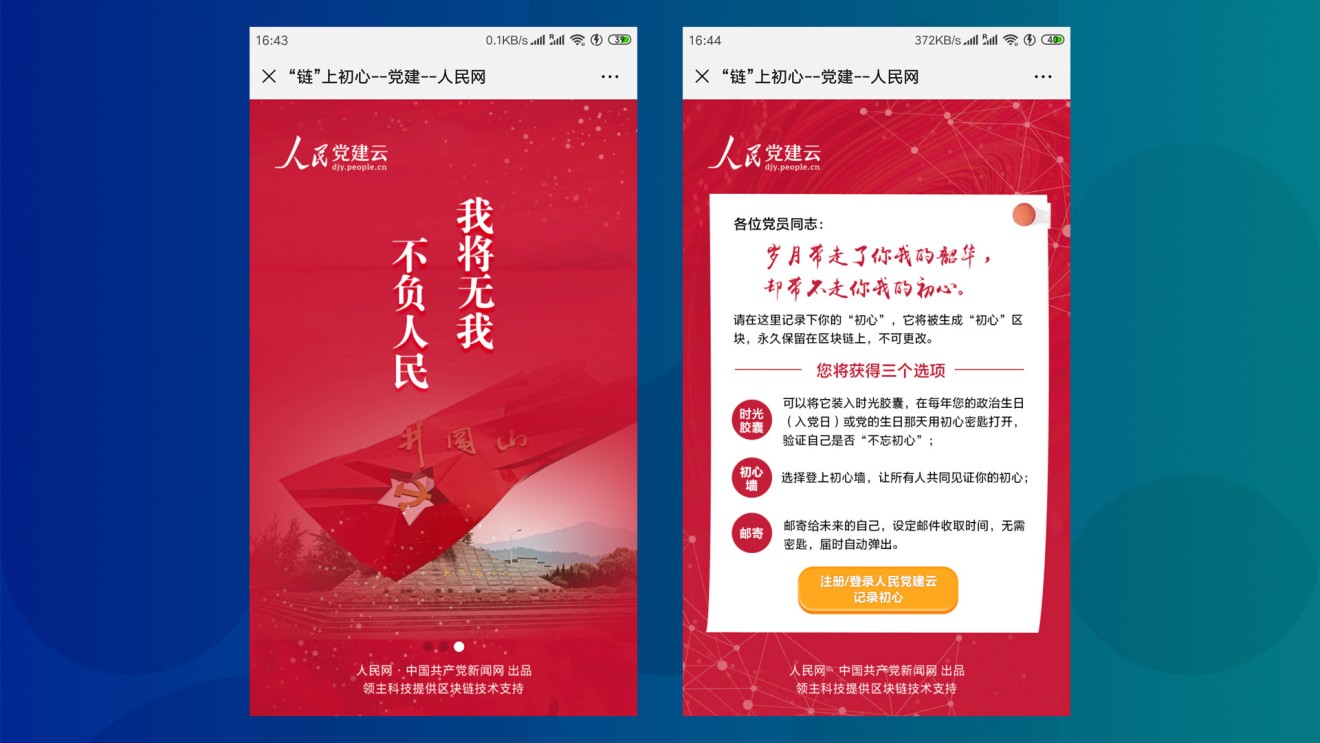 Lian Shang Chuxin, which awkwardly translates to Chain on Aspirations, dubs itself as a tool for Party building in cyberspace. The platform was
launched
last weekend by The People's Daily, the official mouthpiece of the Communist Party.
It follows the now well-established tradition of naming state-sponsored online platforms after untranslatable
bureaucratic jargon
. In this case, the name comes from Xi's phrase "don't forget your original intentions," which urges Communist Party members to stay true to their mission.
And what better way to do that than by recording responses in an immutable and untamperable record enabled by blockchain? And better still, Party members don't even have to download a separate app to jot down why they joined. They can just open up a mini program in WeChat, the country's favorite social platform.
Unlike the Study Xi app, the intentions of Lian Shang Chuxin seem more sentimental. The app's instructions note that it allows Party members' thoughts to be recorded in a virtual time capsule. That capsule can be opened on the Party's anniversary each year or the party members' "political birthday" -- the day they joined the Party. Users can also send themselves an email in the future or share online what they aspire to do as Party members.
That's a sharp contrast to Study Xi Strong Country, or Xuexi Qiangguo in Chinese. It became the
most downloaded app
in February this year after Party cadres and state employees were instructed to download the app and use it to start studying Xi Jinping Thought.
The app has been dubbed the digital version of Mao's Little Red Book, and it awards points for consuming Party propaganda. Passing an exam in the app is even
required now for journalists
.
Not wanting to leave behind the little ones, state agencies also churned out a Communist
propaganda app for kids
in April. The app is designed for "consolidating their belief in the Party" with cutesy comics featuring headlines such as "Xi Daddy is leading us to the New Era" and "I am Chinese."
Fortunately for those just looking to permanently record their love for the Party, Lian Shang Chuxin seems less invasive than Study Xi. The latter was recently
called out
for the extent of user permissions the app is granted on Android, which apparently grants the app "superuser" access.
But as cool as it sounds, you might be wondering why blockchain tech would have to be used at all for simply jotting down some notes on Party membership. The reason might not be as cutting-edge as it seems. Despite China's negative stance on cryptocurrency trading, Xi recently said the country will
increase blockchain investment
, sending
blockchain-related stocks soaring
.