Drones
Get more with myNEWS
A personalised news feed of stories that matter to you
Learn more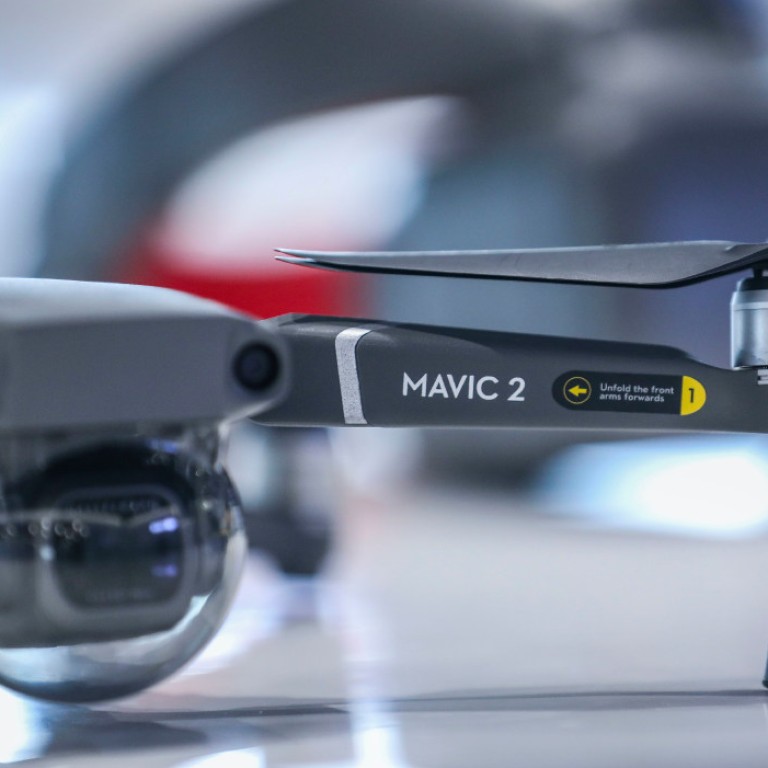 Why are people in Hong Kong struggling to buy DJI drones?
There's no release date for the Mavic Mini in Hong Kong despite Shenzhen-based DJI being founded in the city
This article originally appeared on
ABACUS
DJI, the Shenzhen-based consumer drone behemoth, was founded in a Hong Kong dorm room. But recently, hobbyists in the protest-embroiled city say they can no longer purchase the brand's Chinese-made drones.
Recent models, including the
Mavic 2
line and
Mavic Air
, are out of stock in DJI Hong Kong's online store. An employee at DJI's flagship store in downtown Hong Kong confirmed on Thursday that they have no stock left, except for a combo set of the Mavic 2 Pro and Smart Controller.
These drones are still available for purchase elsewhere, such as the US and, more tellingly, Hong Kong's next-door neighbor Macau. The recently unveiled
Mavic Mini
, which is available for preorder worldwide, is listed as "not available" in Hong Kong.
We reached out to DJI about the lack of drones in Hong Kong and whether an export ban is in place in China. A spokesperson told us the company "doesn't comment on speculation or rumors" and that the availability of the Mavic Mini in Hong Kong will be announced at a later date.
Members of drone enthusiast groups
have
taken
notice
of the drone shortage. Some report that they couldn't get their broken drones fixed. On DJI's repair service booking site, a message reads, "Because the accessories necessary for repair are out of stock, we temporarily cannot provide the repair service for your 'Mavic 2 Pro, Phantom 4.'"
Users also say they have trouble buying drone parts from shopping sites based in China.
"Is Taobao blocking all drone components?" one person
asked in a Facebook post
. "It doesn't say they can't be purchased or delivered, but when I tried to pay it always says too many people are paying… When I take [the drone components] out and only buy other things, it instantly lets me pay. I've tried many shops, and it's still the same. I'm only buying propellers." 
Alibaba did not immediately respond to our request for comment. 
(Abacus is a unit of the South China Morning Post, which is owned by Alibaba.)
Multiple shipping agents have warned customers against forwarding "sensitive items" from the mainland to Hong Kong. According to
notices
posted
online, these include drones, as well as helmets, masks, umbrellas, flags and more. On their websites, courier companies
TopExpress
and
HKSHIP EXPRESS
say customs officers in the mainland have been closely inspecting delivery trucks.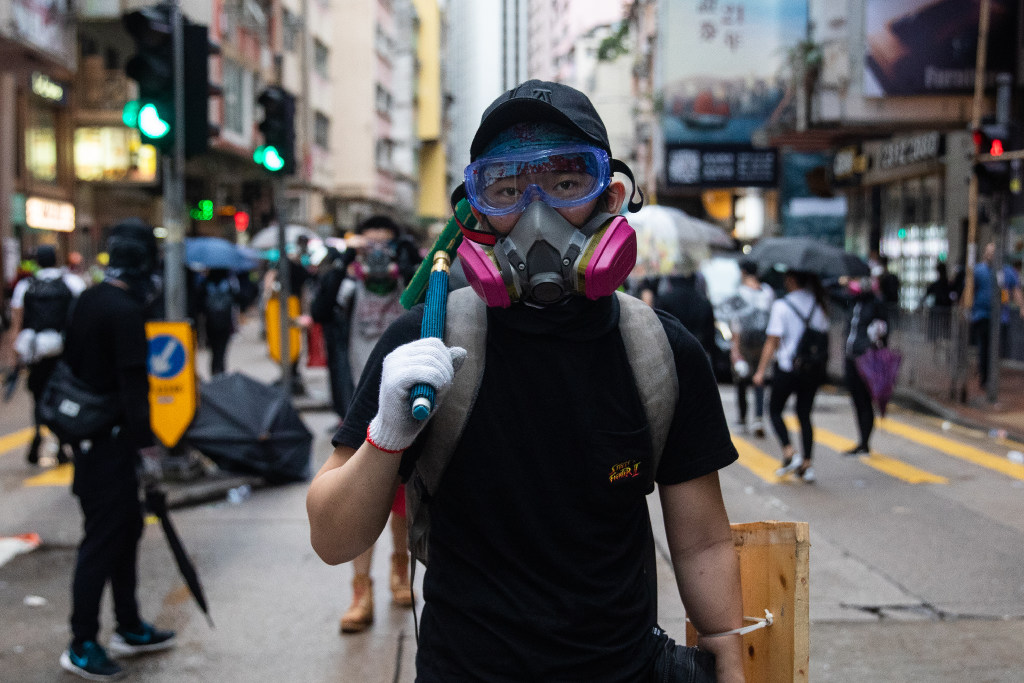 It was
previously reported
that search terms such as "umbrellas" and "masks" yielded no results on Chinese ecommerce portals for buyers in Hong Kong.
Multiple phone calls to customs in Shenzhen, which borders Hong Kong, went unanswered. The Hong Kong Commerce and Economic Development Bureau said the import of "strategic commodities" are regulated, but unmanned aerial vehicles sold to the mass market generally don't fall into this category. 
Hong Kong is in its fifth month of anti-government protests. Scenes have turned violent as demonstrators set fires in the streets and subway stations, while police deploy tear gas and water cannons.
Protesters are often seen carrying umbrellas while wearing helmets and masks, but drones are less common on the frontlines. They are mostly used to capture footage of rallies, but last month police said they
seized three drones and throwing mechanisms
that could be attached to the drones, making them potential weapons.