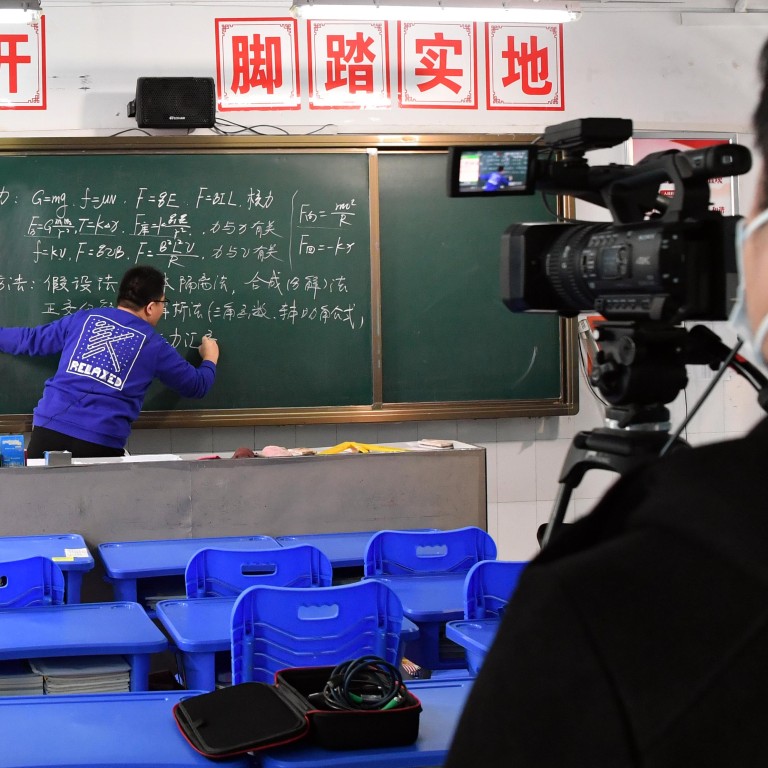 The world's biggest online population is staying home and China's internet can't cope
Remote workers, online students and bored people overwhelm apps, games and streaming sites
This article originally appeared on
ABACUS
People in part of the
world's biggest internet population
have been trying to carry on with their daily lives from the confines of their own homes because of the coronavirus outbreak in China. But now they have to contend with a new inconvenience: The occasional server crash.
On Sunday night, customers of one of the country's most popular streaming services found their favorite shows go black all of a sudden. The surprise outage drove many viewers, stuck at home with little else to do, to grumble online with the
Weibo hashtag #iQiyiCollapses
. Baidu's iQiyi counts over 100 million subscribers in China -- more than the
number of subscribers Netflix has
either inside or outside of North America.
"I was watching the finale of [Taiwanese romance show] Someday or One Day and crying like a baby, and then iQiyi crashed,"
wrote one Weibo user
.
The platform said
it fixed the issue shortly after 11pm, citing "technical problems." Then just a few hours later, when people woke up Monday morning, viewers found another online service had crashed -- this time an educational app called Xuexitong. Some punctual students regretted showing up on time.
As schools across the nation close down to curb the spread of Covid-19, teachers and students are
embracing online classes
(including
virtual PE lessons
). When the spring semester kicked off last week, more than a million students and parents tuned in from Wuhan, the epicenter of the outbreak,
state-run media Xinhua reported
.
Xuexitong said
at 8am on Monday, more than 12 million users logged onto its platform all at the same time, overwhelming its servers. The service has since returned.
Even before the coronavirus outbreak, China's 845 million internet users -- more than six times the population of Japan -- already
spent an average of four hours a day online
. But the current situation is pushing people to move more of their offline work into cyberspace, piling pressure on the country's servers and challenging even the most experienced service providers.
On the first day of work following the extended Lunar New Year holiday,
popular office apps went down
as tens of millions of employees tried to start the day with virtual morning meetings. A spike in demand for video conferencing at 9am disrupted DingTalk, according to a statement on DingTalk's Weibo account. WeChat Work, an office version of Tencent's all-purpose social app, also crashed temporarily.
(Abacus is a unit of the South China Morning Post, which is owned by Alibaba.)
Tencent also struggled at times to keep up with a deluge of gamers. Players found themselves unable to connect to some of the company's hottest online games, including the Chinese versions of
PUBG Mobile
and
Arena of Valor
. The issues were eventually resolved, with Tencent promising to expand server capacity.
But it looks like some companies are learning from experience. With Xuexitong down,
some students were hoping
that the app their teachers use -- DingTalk -- would also crash. To their dismay, DingTalk
cheekily bragged on Weibo
, "Yes… not down orz…" (The word
orz
is used to symbolize frustration because it resembles a person kneeling with their hands and knees on the ground.)
Purchase the China AI Report 2020 brought to you by SCMP Research and enjoy a 20% discount (original price US$400). This 60-page all new intelligence report gives you first-hand insights and analysis into the latest industry developments and intelligence about China AI. Get exclusive access to our webinars for continuous learning, and interact with China AI executives in live Q&A. Offer valid until 31 March 2020.