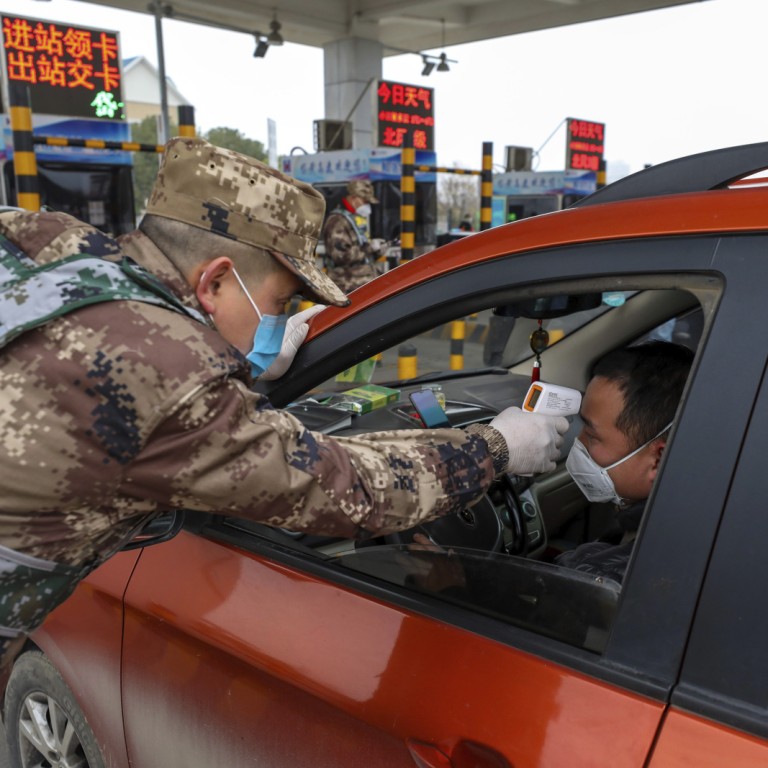 Thermometer guns are scammers' new weapon during coronavirus shortages
Victims reportedly lost as much as hundreds of dollars trying to buy infrared thermometers online, even as some people question their accuracy in screenings
This article originally appeared on
ABACUS
First it was face masks. Now thermometer guns – infrared thermometers pointed at your forehead – are becoming the latest cash cow for China's internet fraudsters. 
The victims live in different cities, but they all tell similar stories.
In Nanjing
, authorities say a man surnamed Tan wired 200,000 yuan (US$28,000) online to a person he met on a trading platform for used goods. He never received the infrared thermometers he was promised.
In Shenzhen
, police say someone surnamed Yuan paid about 60,000 yuan (US$8,640) to an alleged vendor on WeChat, only to get a package of snacks and trash instead of the thermometer guns he expected. 
Similar cases have also been reported in
Sichuan
,
Hangzhou
,
Xinjiang
and
Hubei province
, where the capital city of Wuhan is the centre of the coronavirus outbreak. In one case, losses reportedly amounted to a staggering 3 million yuan (US$431,600).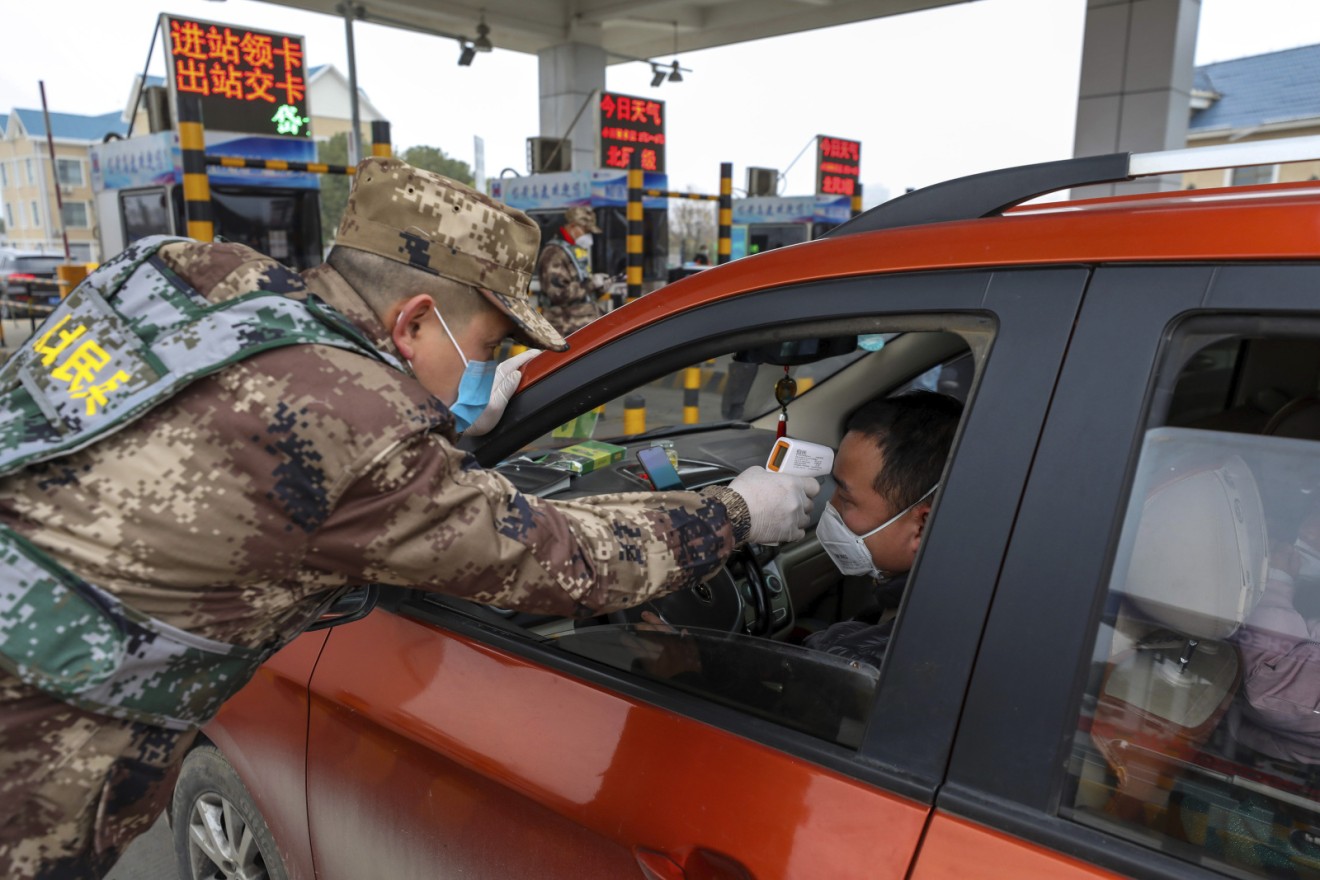 The incidents occurred over the past few weeks and mirror
scams that popped up around the country
during the epidemic, preying on people desperate to get face masks amid dwindling supplies. Just like face masks, demand for thermometer guns has swelled with the spread of the deadly coronavirus, as places from grocery stores to workplaces adopt the device to screen people for fevers.
"Nowadays, without a thermometer gun, factories don't even dare start working,"
one person wrote on Weibo
. "Yesterday even my ear thermometer at home was borrowed by a friend."  
After weeks of stopping at checkpoints for temperature checks, some in China found that they've unconsciously developed a new habit.
"I think I've been conditioned by the thermometer gun,"
wrote one Weibo user
. "The man at the supermarket was preparing to scan with the barcode reader when I moved my head toward him."
China is the world's biggest maker of surgical masks and has reportedly
significantly ramped up production
since last month. But it might have a harder time expanding supplies of thermometer guns. According to Beijing-based investment bank and brokerage firm
Dongxing Securities
, Chinese manufacturers rely on imported infrared sensors to produce thermometer guns. The price of these sensors has increased a hundredfold, the firm said.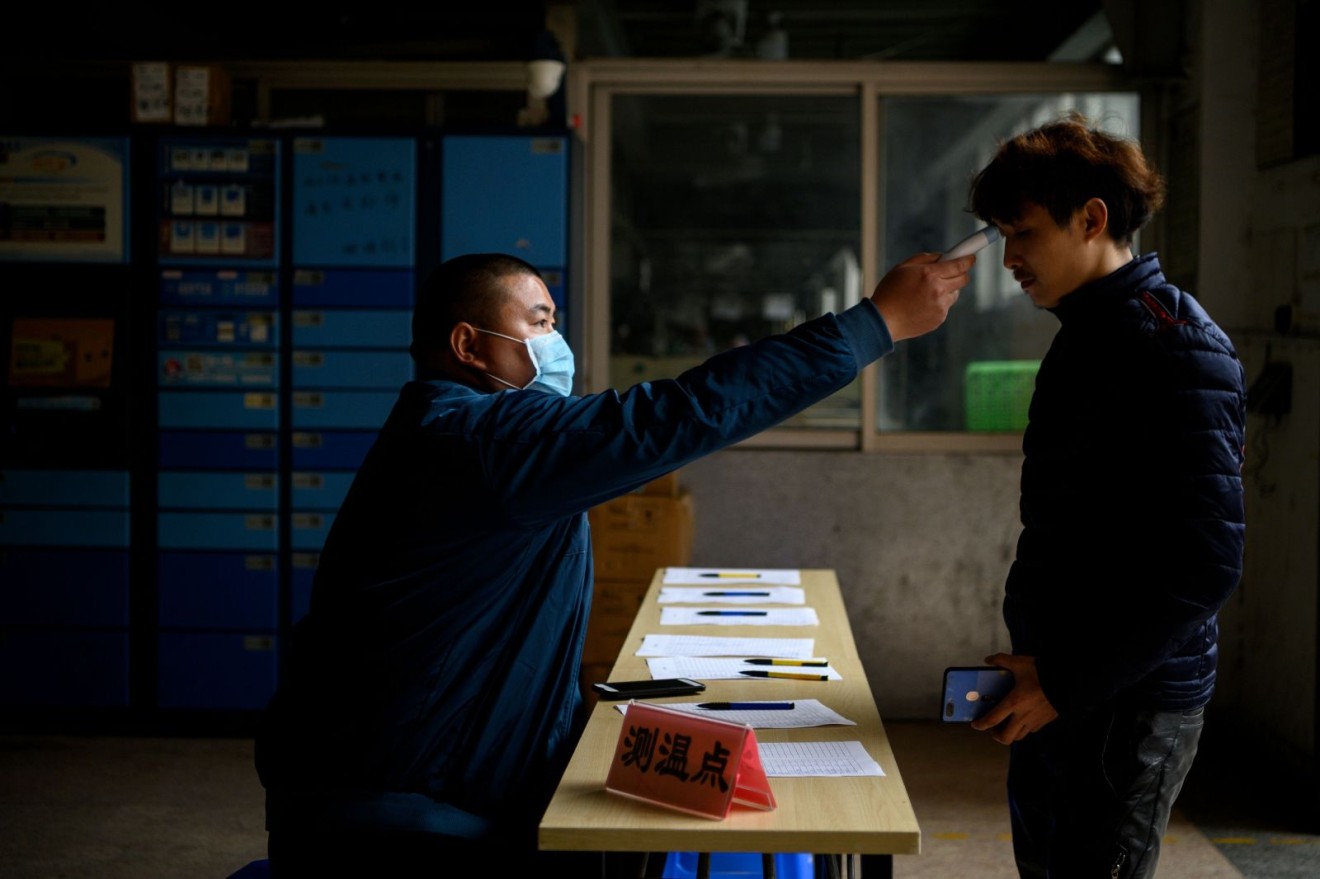 But despite widespread use of the device, some people in China are questioning its accuracy. 
"A few days ago my whole body was aching, so I used a mercury thermometer and found that I was running a fever,"
one Weibo user posted
. "I was about to go to the hospital, but when I went outside, all the places using thermometer guns found a normal temperature on me."
"During this epidemic, all the thermometer guns in public places said my body temperature was 33-34°C (91.4-93.2°F),"
another person wrote
. "I'm really scared. A result like this means it won't know even if I had a 40°C fever."
Experts say thermometer guns aren't as accurate as mercury or digital thermometers, but they can be useful in some situations. 
"In general, the remote infrared thermometers have been shown to be less reliable," James Lawler, associate professor of medicine at the University of Nebraska,
told the South China Morning Post
. But he added that it takes longer for ear and oral thermometers to register a reading, which poses a higher risk of contamination. 
The Hong Kong Department of Health,
recommends that
forehead infrared thermometers only be used for screening rather than diagnostic purposes because of "greater measurement error."
Even then, thermometers can still miss some people infected with the coronavirus. Early research shows that some patients
show no symptoms at all
.
Purchase the China AI Report 2020 brought to you by SCMP Research and enjoy a 20% discount (original price US$400). This 60-page all new intelligence report gives you first-hand insights and analysis into the latest industry developments and intelligence about China AI. Get exclusive access to our webinars for continuous learning, and interact with China AI executives in live Q&A. Offer valid until 31 March 2020.