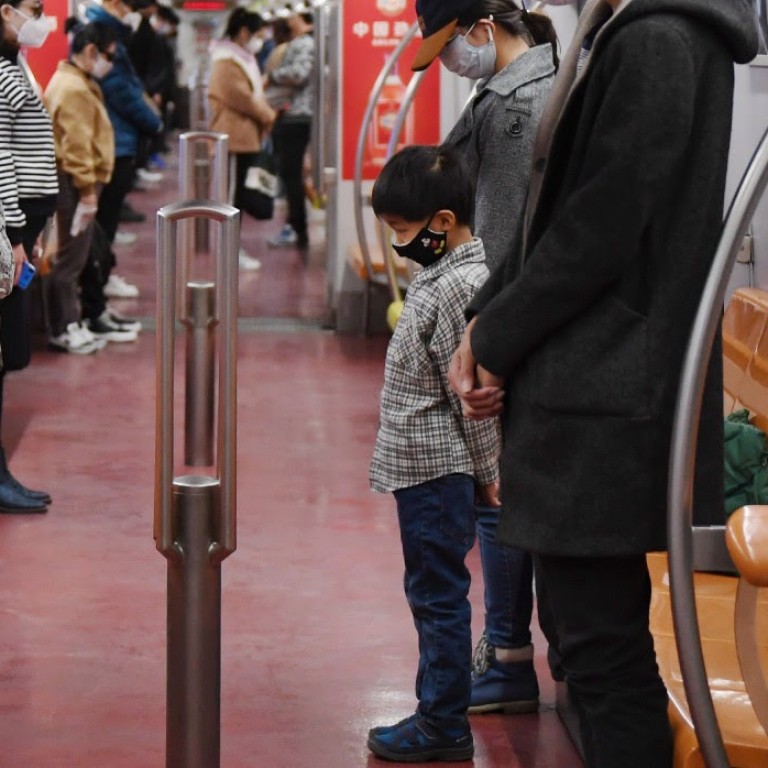 Games and live streaming suspended in China for day of mourning
China's Tomb-Sweeping Day was turned into a day of mourning for coronavirus victims, with online entertainment shut down
This article originally appeared on
ABACUS
Anyone who awoke in China on Saturday hoping to relax on their day off by playing a few rounds of games like Honor of Kings or Game for Peace would have been disappointed. All of the country's biggest games were shut down for the day.
That's because April 4 was Ching Ming Festival, or Tomb-Sweeping Day. During this traditional Chinese festival, families typically honor their ancestors by visiting grave sites. But this year in mainland China, it was also turned into a
day of mourning
for people who died from the Covid-19 disease caused by the new coronavirus.
As a result, many forms of online entertainment were unavailable as China's tech companies responded to an
order from the State Council
to "stop all public entertainment activities." Tencent and NetEase, China's two biggest gaming companies, both shut down game servers for 24 hours.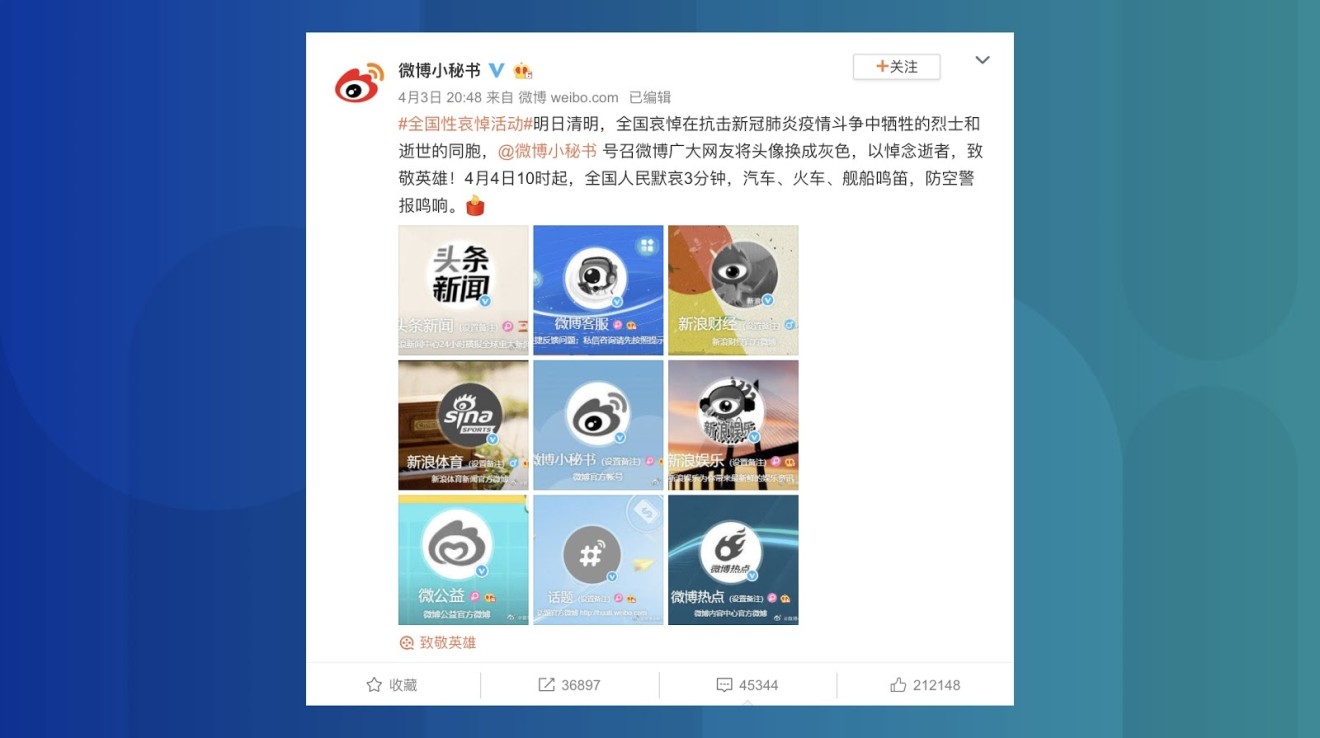 And non-gamers didn't fare much better. The country's biggest video streaming sites stopped updating shows for the day and made their websites black and white. Tencent Video, Baidu's iQiyi and Alibaba's Youku all participated.
(Abacus is a unit of the South China Morning Post, which is owned by Alibaba.)
Prefer live streaming? They were out, too. Popular services from Bilibili, Douyu, Huya, Kuaishou and Douyin, the local version of TikTok, all stopped live streaming on their platforms.
Users also said
videos on their Douyin feed were all positive posts about Covid-19 from state-run news accounts.
Shoppers could still buy things online as ecommerce sites Taobao, owned by Alibaba, and JD.com continued operations. But the platforms also participated by making their sites black and white.
This isn't the first time a national day of mourning in China put a halt to online entertainment. In 2008, gaming companies in China closed down their servers
for three days
after the devastating earthquake in Sichuan that
claimed more than 87,000 lives
. During another day of mourning after the Yushu Earthquake that killed nearly 3,000 people, online gaming and video platforms again
suspended services for a day
.
Not everyone was so understanding about having their favorite forms of entertainment disrupted. In 2008, one woman in Shenyang cursed at people in Wenchuan in a video posted online, blaming them because she couldn't play video games. Local police detained the woman, who later apologized,
according to Chinese media
. In 2010, a high school girl in Shenyang also became the subject of public anger for similar comments regarding the Yushu Earthquake.
China's internet police were also swift to take action this year. The
Jiangsu internet police said
that it "dealt with" six internet users who made "inappropriate comments" online regarding the suspension of online services on the day of mourning for coronavirus victims.
The six people are all under 25 years old, and four of them are students, the youngest being 16 years old, according to police. Police said the people's comments "hurt the feelings of the public and caused adverse effects." The police didn't say how these six were "dealt with."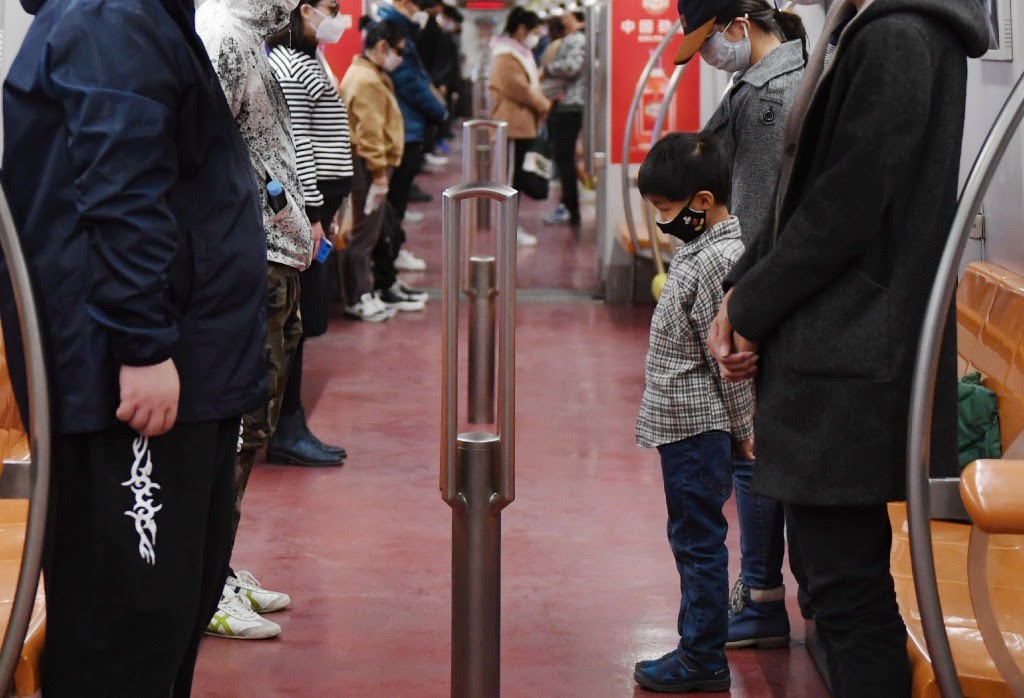 Other people tried to engage in more rational discussions about the suspension of online games. On China's Q&A site Zhihu,
questions
about people's opinions on gaming companies shutting down their servers have drawn millions of views.
The most-upvoted posts are in favor of the suspensions. But some people also said that shutting down servers was irrelevant because it wouldn't make people mourn Covid-19 victims if they didn't want to.
Some internet users also tried to remind people to be wary about the official campaign. "Holding people accountable is the right way to mourn," said one Weibo user in a post that received more than 28,000 likes. But much like people's favorite games on Saturday, the post is now nowhere to be found.
Sign up now and get a 10% discount (original price US$400) off the China AI Report 2020 by SCMP Research. Learn about the AI ambitions of Alibaba, Baidu & JD.com through our in-depth case studies, and explore new applications of AI across industries. The report also includes exclusive access to webinars to interact with C-level executives from leading China AI companies (via live Q&A sessions). Offer valid until 31 May 2020.