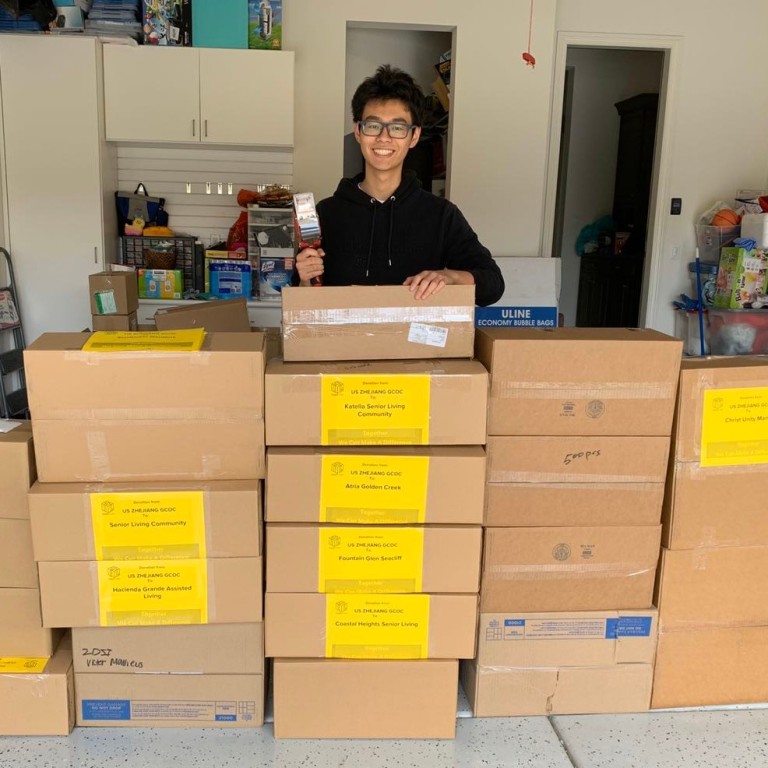 Americans are scrambling for masks so a high-schooler built a donation site
Californian student puts programming skills to use while stuck at home during the Covid-19 pandemic
This article originally appeared on
ABACUS
As more Americans started using face masks to shield themselves from the coronavirus, Dee Dee Japenga and her colleagues knew that they needed supplies to keep themselves and the nearly five dozen residents at their nursing home safe. 
But with many shops around the country running out of masks, staff at the Claremont Manor Care Center near Los Angeles, the worst hit county on the West Coast, just couldn't get their hands on any. By early March, they realized their usual supplier couldn't fulfill their orders.  
And then they found out about Supply Crate. The website, created by 17-year-old Jackie Ni, connects places looking for masks with donors who can supply them.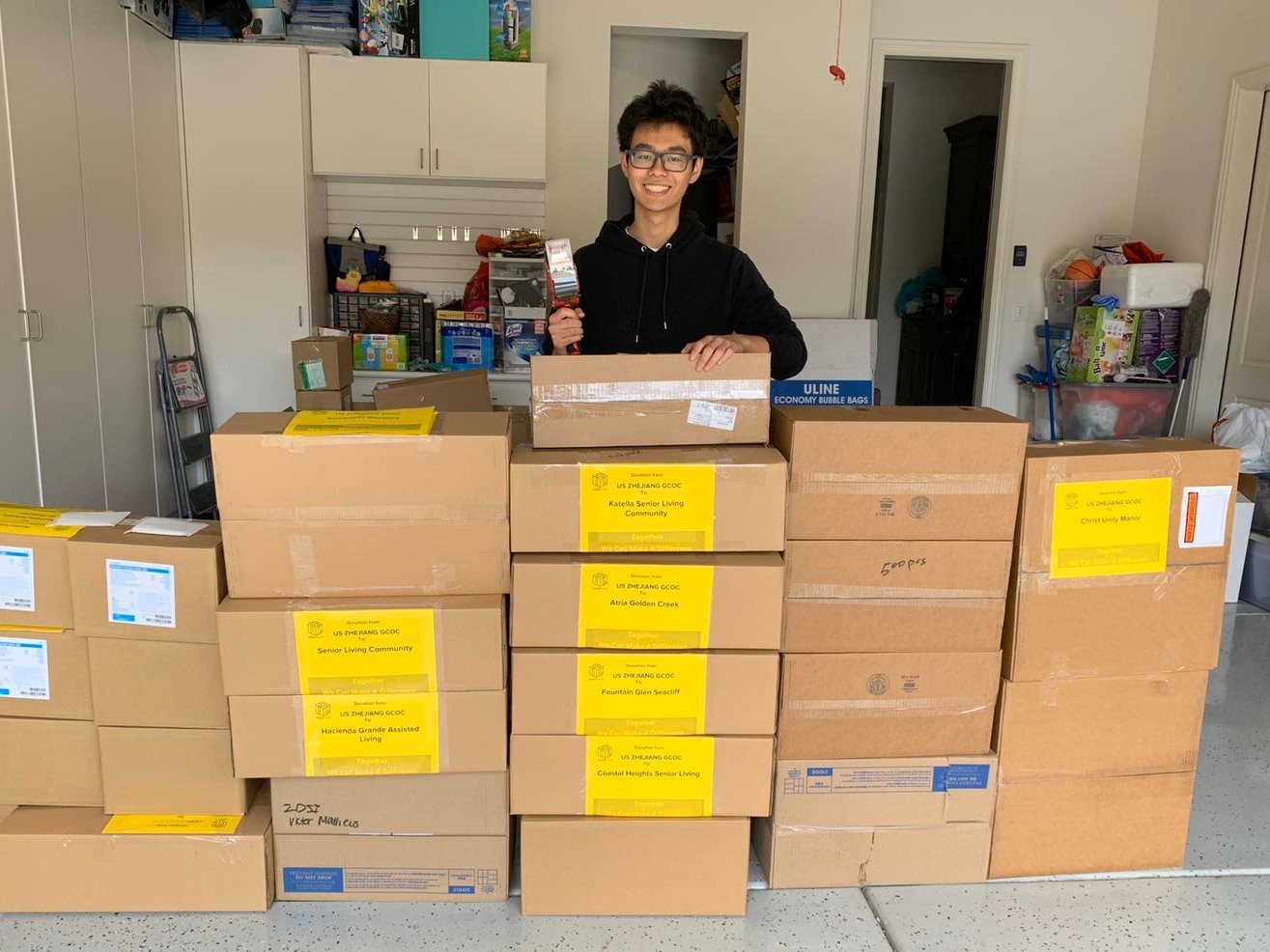 Like most students, Ni has been stuck at home in California after the pandemic shut down schools. The high school senior was looking for a way to help, but social distancing meant that volunteering opportunities ordinarily available to people his age have ground to a halt. So he decided to put the one skill that he can still use at home to contribute: Programming. 
"Covid-19 is especially dangerous for the older population, and so I really wanted to make sure that I built a site that allows hospitals, senior care facilities, hospice centers to all have a voice in getting their needs out to the public," he told Abacus. 
"I know there are people out there who can donate, and if they just knew who needed utmost, they could do a really good thing." 
US officials have changed their public guidance on masks over time. 
In February,
US Surgeon General Jerome Adams tweeted
that people should "stop buying masks" because "they are not effective in preventing the general public from catching coronavirus." It wasn't until the beginning of this month that the US Centers for Disease Control and Prevention began recommending people to wear cloth coverings in crowded areas. But even before then, people in Hong Kong and other places were already
mailing face masks to friends and families overseas
who've been struggling to obtain supplies.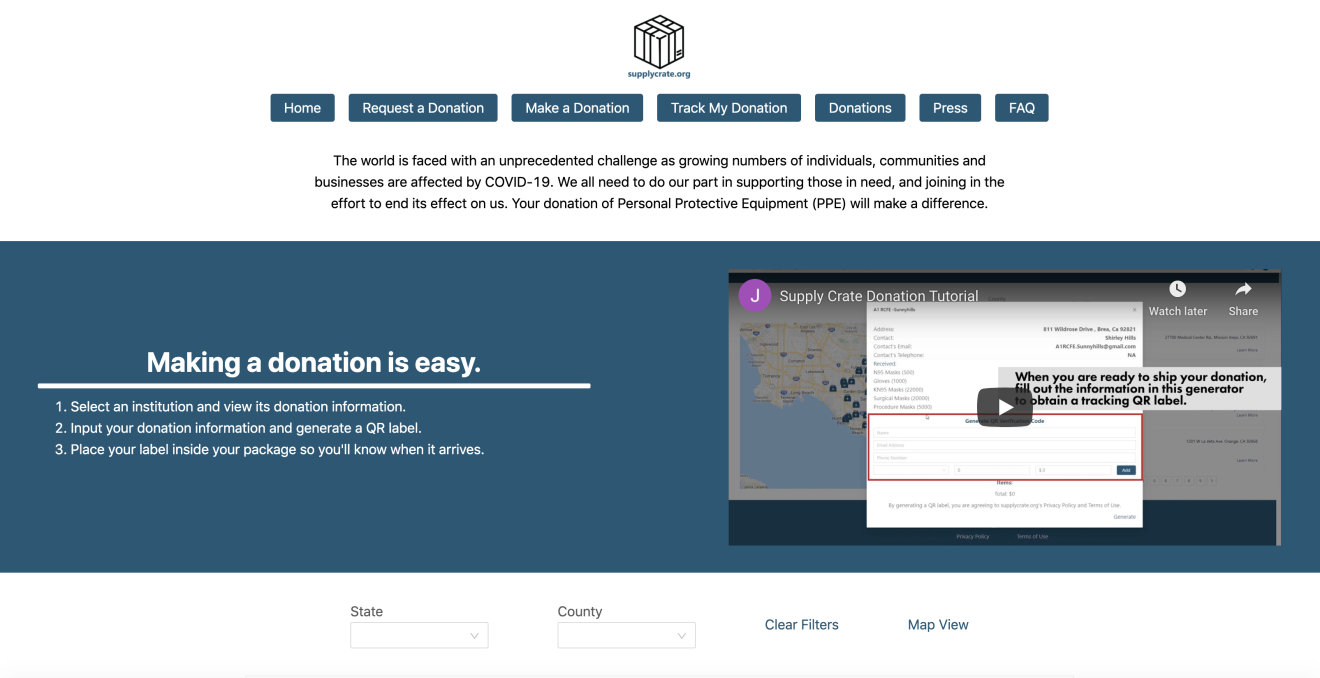 On the Supply Crate site, institutions can broadcast the items they want, whether it's N95 masks and non-medical face masks. A donor responds by filling out a form listing how many items they can share along with their contact information. A tracking label with a unique QR code is automatically generated for the donor to include in the package. Once the shipments arrive, the receiver can scan the code to notify the donor. 
Ni said that at first, his team of volunteers cold-called local healthcare facilities and logged their needs into a database. As the site gained traction through word of mouth, they approached local businesses and organizations to ask if they had any protective gear to donate. 
"It was a lot of manual work at first but we've somewhat automated the system now with web forms, and people have been great at helping us spread the word," he said. 
 
Japenga said she first heard about Supply Crate from a couple she met on NextDoor, a private social network for local neighborhoods. 
"Rene Yang and his wife made cloth masks for our nursing home at a time when we could not get any masks at all… Then he referred me to Supply Crate so I could get a donation of surgical masks," she said. Her center eventually secured a donation from the US Zhejiang General Chamber of Commerce, which has contributed over US$63,000 worth of protective gear according to Supply Crate.  
"I received the masks within a week of making the request. [Yang] also connected me with a vendor on Alibaba and I now have 6,000 face masks that are ready to ship to my nursing home." 
(Abacus is a unit of the South China Morning Post, which is owned by Alibaba.) 
Top Greener, an energy-saving technology company in California, became a donor after learning about Supply Crate from family friends of employees. 
 
"We had ordered a big batch of masks for our employees and customers and had a lot of extra so we donated them," said Keilani Holton, marketing manager at Top Greener. 
"We liked that the people we sent to are verified places in need, and when they scanned the QR code we were confident that the supplies were in the right hands."