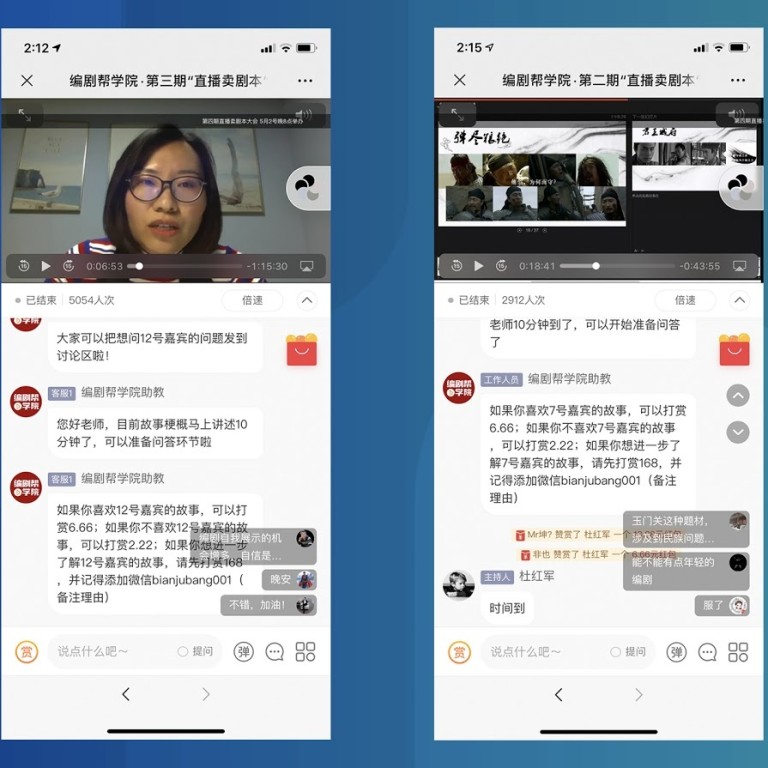 Screenwriters hope selling scripts through live streaming will help the industry recover
With China's film and TV industry struggling to recover from the Covid-19 pandemic, screenwriters are the latest people trying to cash in on live streaming ecommerce
This article originally appeared on
ABACUS
Live streaming has been used to hawk lipstick,
smartphones
and even a
rocket launch service
. Now you can add screenplays to that list, as screenwriters turn to online video platforms to find buyers during the Covid-19 pandemic.
The novel idea was started by Bianjubang, an online community for screenwriters that also hosts online classes about screenwriting. In three live streaming sessions lasting about 90 minutes each, 16 screenwriters took turns introducing their screenplay ideas. Some writers also used slides to help illustrate their points.
But there's a cost before buying a script for interested viewers. People who want to learn more need to pay 168 yuan (US$23.83) to get in touch with the writers.
Du Hongjun, the founder of Bianjubang, told
The Beijing News
that his idea of letting screenwriters promote their stories through live streaming was inspired by Luo Yonghao. The
indebted
founder of floundering smartphone brand Smartisan recently jumped on China's
live-streaming ecommerce bandwagon
to sell other companies' products. Luo drew 48 million viewers and made 110 million yuan (US$15.5 million) in
his debut
.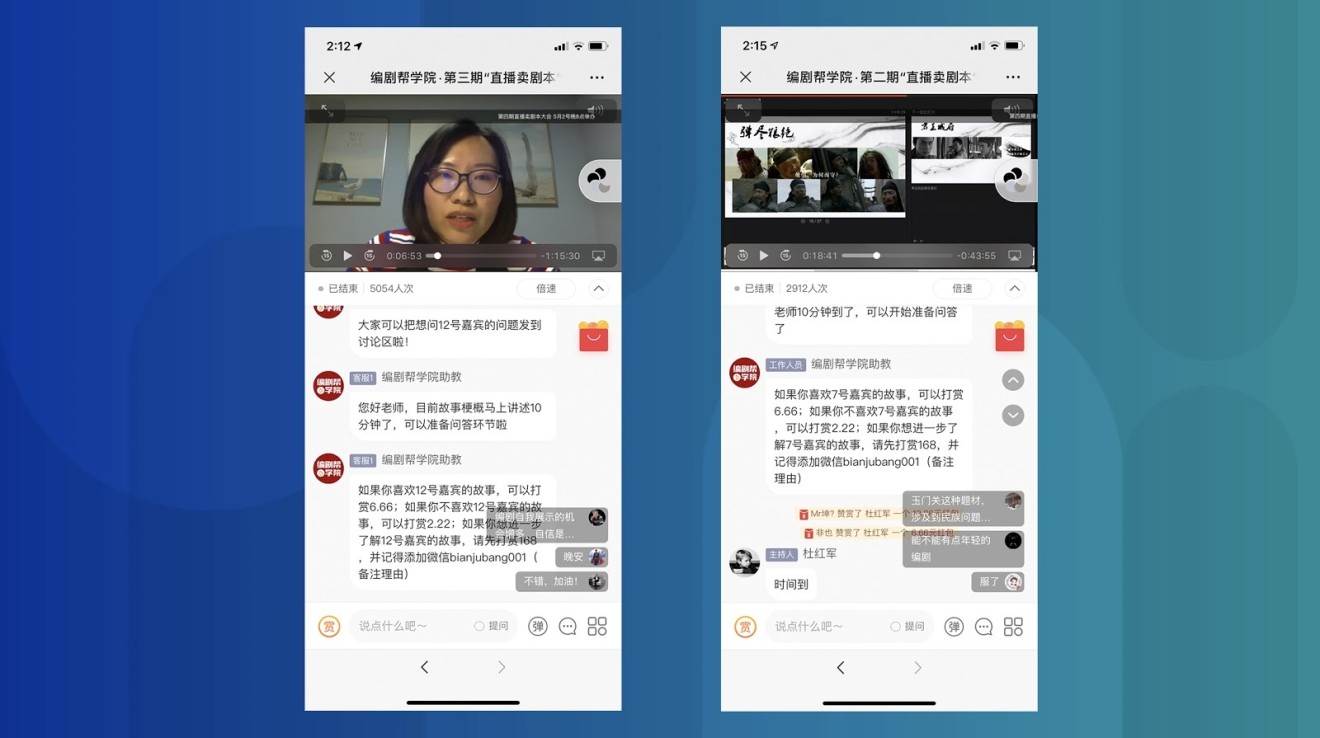 But screenplays attract a much smaller audience than the gadgets and snacks that Luo was promoting. And they don't necessarily have the advantage of Luo's flamboyant personality. According to view counts on the live stream sessions' page, the first live stream on April 3 drew 7,350 views. The second and third sessions drew about 2,900 and 5,000 views respectively.
Du also told Chinese media
that after the first two live streams, which featured 10 screenwriters discussing their scripts, about 10 people got in touch to ask for more details. Responding to worries that revealing stories during a live stream might facilitate plagiarism, Du said that all scripts featured in their live streams have registered copyrights and that they have a legal team to protect the writers.
As the country starts to rebound from the worst effects of the pandemic, film production activities have partially resumed. Screenwriters hope selling through live streaming can help speed up the industry's recovery.
"Companies have been stocking up screenplays during the outbreak," Du told The Beijing News. "If partnerships can be forged during this time, production can start immediately once the outbreak ends."