Weibo
Get more with myNEWS
A personalised news feed of stories that matter to you
Learn more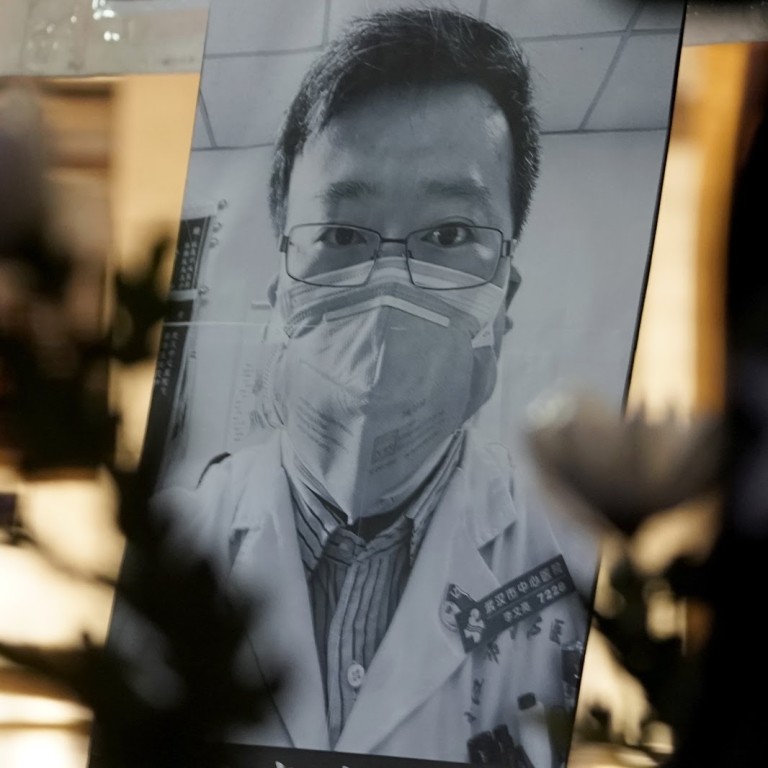 Coronavirus doctor's last social media post draws commemorations of Tiananmen crackdown
As June 4 discussions continue to disappear online, some people are hinting about it in comments under a Weibo post from Dr. Li Wenliang, known as an early Covid-19 whistleblower
This article originally appeared on
ABACUS
Every day since early February, many Weibo users have continued to visit the profile page for Chinese doctor Li Wenliang. His death from Covid-19 saw widespread condemnation of the government's handling of the pandemic on social media.
In remembrance of Li, users routinely show up in the comment section of his last Weibo post to
greet him
good morning and good night and even tell him about the day's weather. But on June 4, some users showed up to commemorate more than just Li.
"Dr. Li, it's the fourth day of Children's Day, a day worth remembering," one user commented,
according to China Digital Times
. "I hope I'll see a free China in my lifetime."
The day marks 31 years since Beijing's brutal military crackdown on student-led protests in Tiananmen Square, leading to hundreds of deaths -- and possibly many more. Since then, June 4 has been a taboo subject in mainland China, with almost all online discussions of it being wiped out by the government's complex censorship apparatus known as the Great Firewall. And every year, authorities tighten that censorship ahead of the anniversary, erasing any posts with even a vague suggestion of being about that date.
The situation remains the same this year, but some conversations still manage to slip through the cracks. And Li's Weibo page has offered a rare lodestone for people wishing to commemorate the date.
Li Wenliang was a doctor in Wuhan, the epicenter of the coronavirus outbreak, and was among the first to share information about a new Sars-like virus in late December. But when he did, he wound up being reprimanded by police and silenced. When he eventually contracted the virus and died from the disease on February 7, it triggered nationwide grief and anger.
As people continued the routine of showing up to Li's page today, some people couldn't help but hint about the anniversary of the Tiananmen crackdown.
"Wenliang, today the internet is quiet," one Weibo user commented under Li's last post.
"Dr. Li, it's June 5 today. A kid was invited by the Education Bureau for a chat, but wasn't reprimanded," another person wrote, hinting that June 4 doesn't exist.
"It's June 5 Dr. Li! Yesterday was June 3, and I didn't feel well," another commenter posted, again joking about the absence of June 4 on China's internet.
But even though Li's posts themselves haven't been subject to censorship, comments are another story. In some conversations among commenters, people said that their comments were deleted.
Noting this, another user wrote, "You can delete the comments, but you can't change what happened."