Smartphones bridged the digital divide for China's urban and rural children, but 5G and IoT devices are widening the gap again
China's rural residents under 18 years old are less likely to have used smartwatches, voice assistants and computers to get online, new study says
Chinese children are experiencing the internet at an earlier age than ever
Surfing the internet used to be simple: we got online using either a computer or smartphone. But the arrival of smartwatches, smart speakers and countless other new gadgets in the Internet of Things has made users more connected than ever. And now that is threatening to widen the digital divide between China's children in urban and rural areas.
More than 99 per cent of the country's population under 18 now has access to the internet, according to an annual study by the Chinese Academy of Social Sciences. By that metric, the difference between urban and rural areas is
nearly negligible
. But when researchers looked closer at the use of various technologies, the contrast became more stark.
"With the widespread availability of low-cost mobile phones and data plans, the disparity in internet access between urban and rural areas has almost been eliminated," they wrote.
"But this doesn't mean there is no difference between internet use among minors in urban and rural areas. In the future, the difference will gradually transition from 'whether they can use it' to 'how they use it'."
Compared with their rural counterparts, the urban children surveyed were more likely to have used computers, smartwatches and voice assistants. The difference ranges from 4.2 to 8.7 percentage points.
The gap is widest for tablets: more than a third of urban children have used them compared with less than a quarter of rural children.
Instead of using the myriad connected devices available today, rural children are more likely to rely just on smartphones to get online.
Over time, this could become an issue.
"[A] problem that comes with smarter technology is that urban and rural children may face a new 'digital divide' in learning," the researchers wrote, citing the arrival of new internet-connected devices and faster internet connections through 5G.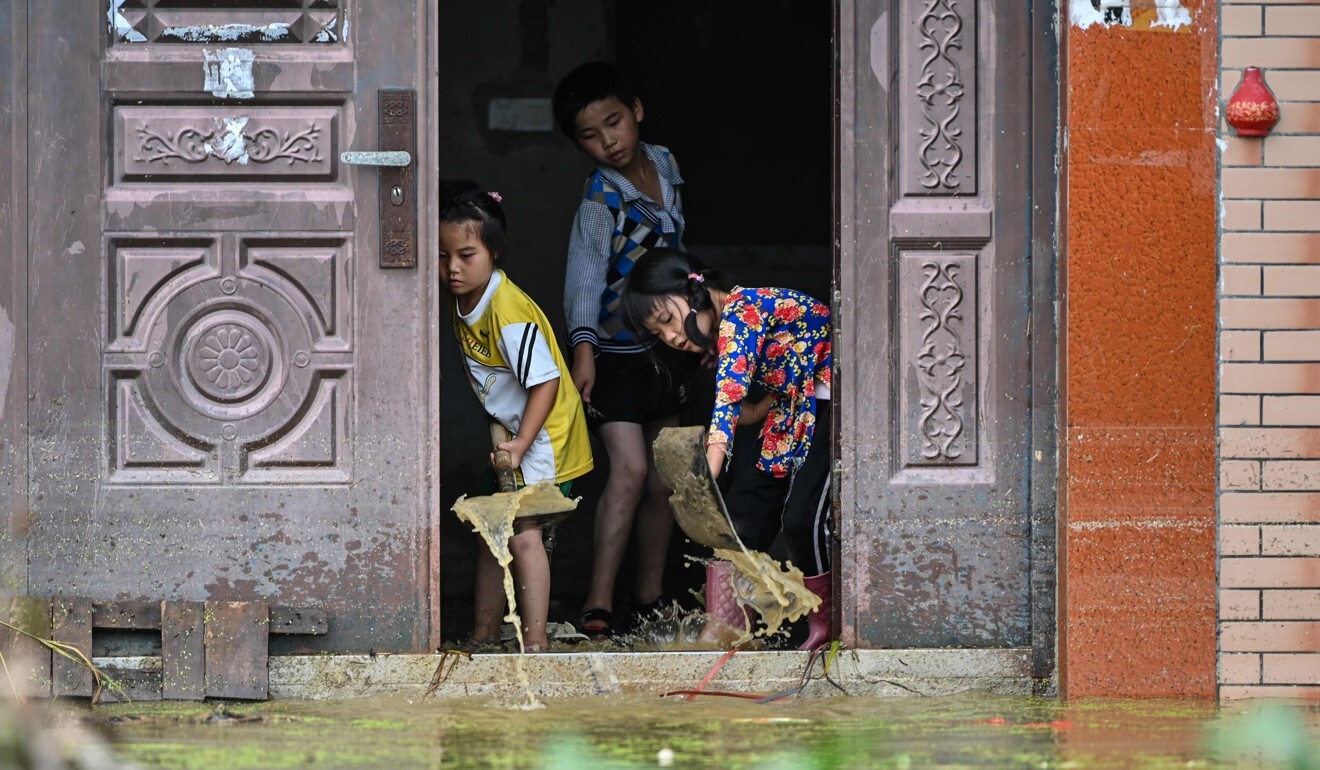 The study was conducted in late 2019, before the Covid-19 pandemic put a spotlight on China's digital divide. The researchers observed a significant 13 per cent jump in the number of people taking part in online learning from a year prior. The increase was believed to be even higher when schools were closed during the early months of the pandemic this year.
As teachers switched to digital classrooms,
students found that smartphones weren't always the best medium
for learning. Some took to balconies and rooftops during the cold winter months to pick up a neighbour's Wi-fi signal. One student missed a homework deadline because she was sharing a smartphone with her mom, who used it to take orders for their family-owned restaurant.
The increase in online learning could be impacting urban and rural children differently. The research shows urban children were more likely than rural children to say they preferred online classes. And younger children tend to enjoy them more.
Across the nation, children are encountering the internet at an earlier age than ever. More than 40 per cent of children had accessed the internet by the age of 7, up from 28 per cent three years ago.
The new generation might be more tech savvy, but they are also less active. More than 20 per cent of the surveyed children told researchers that they like staying home more than before.