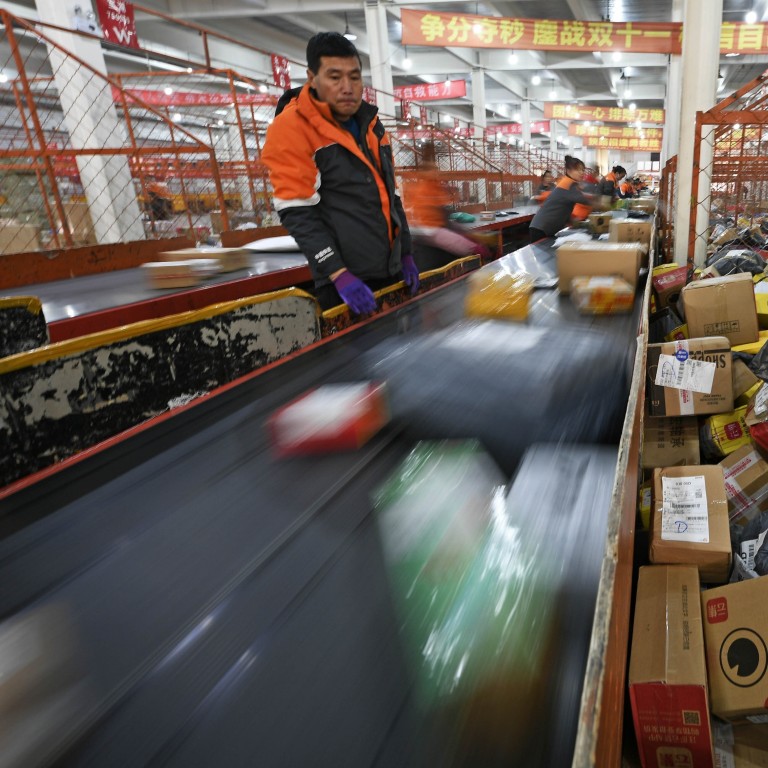 Plastic waste from e-commerce packaging is a big problem in China, so Shanghai is trying to fight it
Shanghai is phasing out non-biodegradable packaging for e-commerce deliveries in post offices, but private companies aren't covered
China is on track to have packaging waste as heavy as more than 400 aircraft carriers by 2025
China generates the most plastic waste in the world. But at least one city is taking a dramatic step to help the fight against single-use packaging. Shanghai recently unveiled an ambitious plan to have no plastic in landfills by 2022.
New regulations from the Shanghai Development and Reform Commission and other municipal departments aim to reduce waste from e-commerce packaging. The city's post offices are tasked with reducing the use of non-biodegradable plastics in express delivery, with plans to ban non-biodegradable plastic tape by 2023.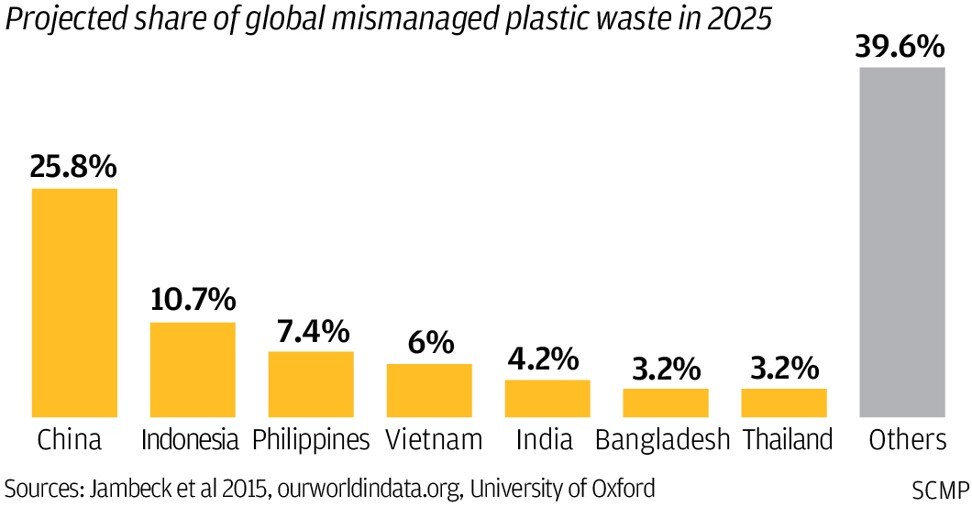 Shanghai's new rules target more than just e-commerce waste, though. They also restrict or forbid the production, sale and use of certain plastic products in hotels, food delivery and other areas within the next five years. Plastic bags, disposable food containers, plastic cotton buds and cosmetic products with plastic beads are all banned.
As of right now, the country is on track to have 41.3 million tonnes of waste from packaging material by 2025, according to a
report released from Greenpeace
and other NGOs last year. That's roughly the weight of 413 modern aircraft carriers.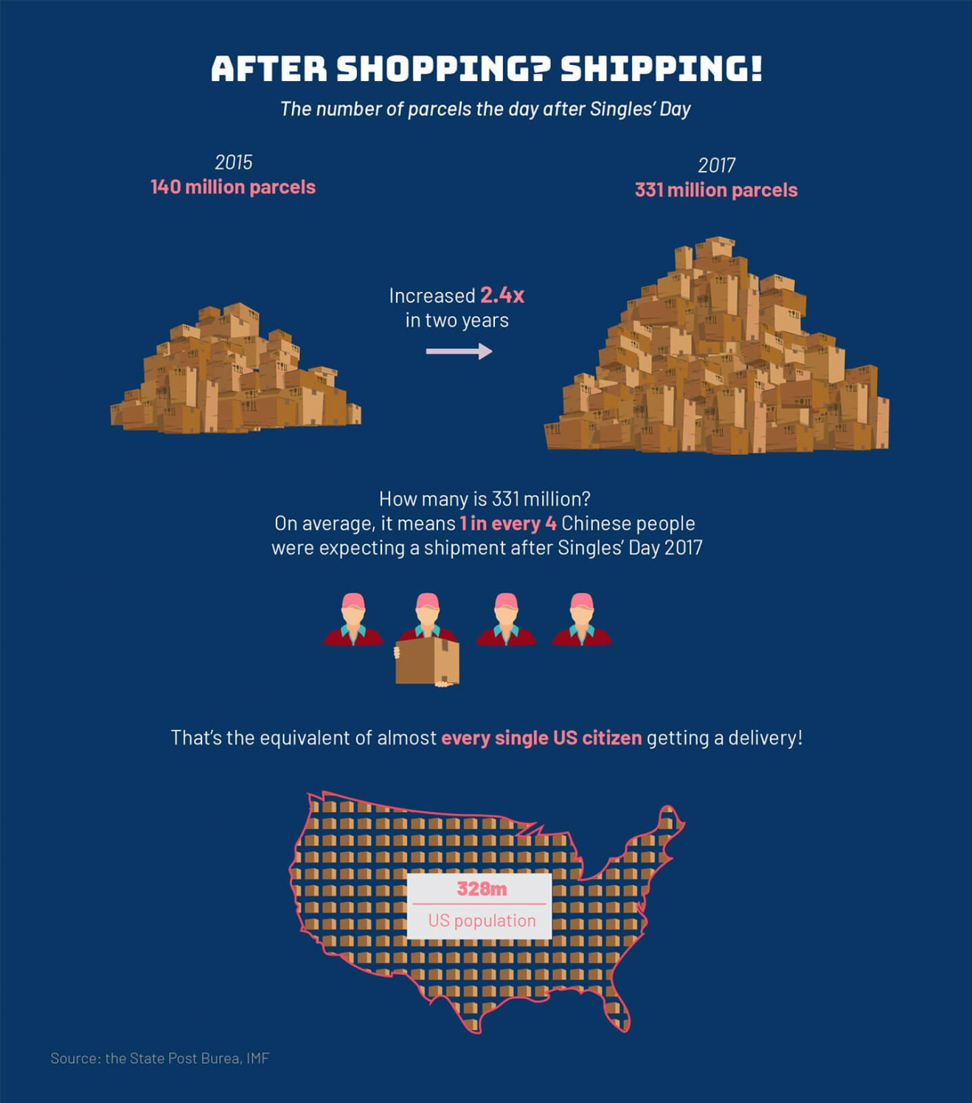 In 2018 alone, China used 9.4 million tonnes of packaging materials, the report said. One major contributor to this is shopping festivals like Singles' Day, China's biggest online shopping day organised by the likes of e-commerce giant Alibaba, which owns the South China Morning Post.
Shoppers and environmentalists alike have criticised the excessive use of plastic wrapping that e-commerce sellers use to protect shipments. But Shanghai's new initiative only applies to the post office but not private delivery services such as Alibaba's Cainiao, JD.com or STO Express.
For private companies, Shanghai hopes to encourage the use of green packaging and better recycling practices. Some e-commerce players such as JD and electronics seller Suning are already trying to go green by offering reusable packaging.
China's efforts to curb plastic waste
ramped up in 2018
when it banned the practice of importing it from other countries. But government initiatives targeting excessive packaging have been around at least since 2012.
The national government's latest initiative targeting plastic waste will start being phased in this year. By the end of the year, some bans on the production and sale of disposable foamed plastic tableware, straws and plastic cotton buds will already be in effect.