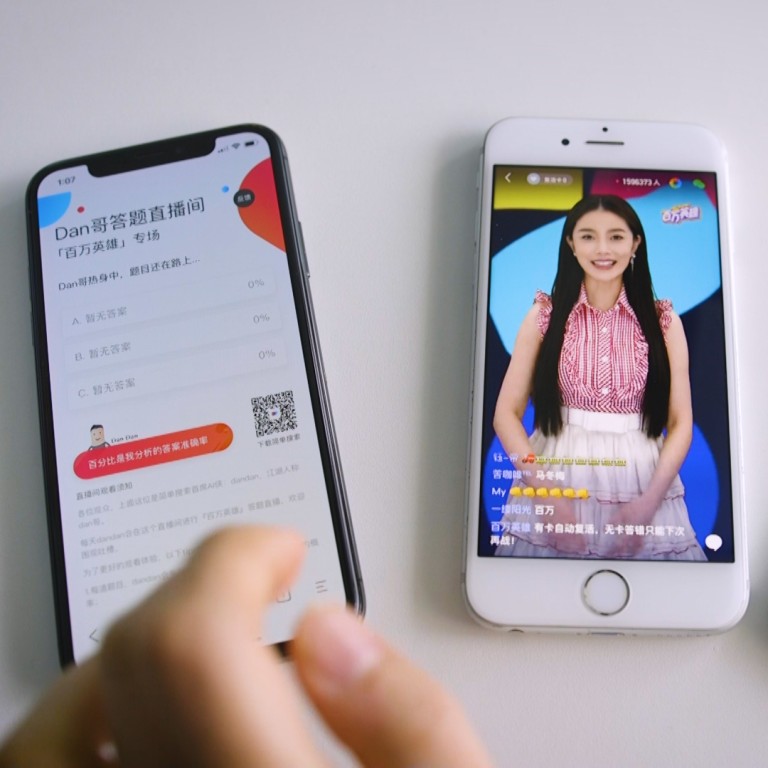 How people are cheating in China's live trivia games
Trivia app boom leads to cheating app boom
This article originally appeared on
ABACUS
At 1pm on a Tuesday, more than 416,000 people tuned in for Race to the Top. A quiz game similar to HQ Trivia, a live host asked a series of questions with multiple choice answers, with the winners getting a cash prize.
At the same time, around 5,000 of those players had a second app running in the background: Jiuhuang Quiz Assistant.
That app sends you answers to all the questions in Race to the Top as notifications, so you don't need to look at another device -- the answers will just appear at the top of your screen. It's not perfect: It generally only gets 7 or 8 questions right (out of 12), and customer service told me it doesn't work well on iOS because it suspends apps in the background after a few minutes.
Live trivia games are huge in China. More than a dozen have sprung up in the last month alone -- and all look very similar to HQ Trivia. Some are standalone games, while others were added to existing apps, with giants like Baidu, NetEase and Xiaomi all joining in.
If you want to come out on top of those games… well, there's also plenty of competition there too.
Jiuhang isn't the only way to get quiz answers. Two of the country's biggest search engines, Baidu and Sogou, added a "quiz assistant" to their apps, marketing them as "great tools to help you win prizes."
The apps use optical character recognition to read questions and search for answers. They work so quickly that sometimes the answer appears before the host has finished asking the question!
Now quiz apps are fighting back. One of them asked questions with multiple correct answers -- and presented different options to different users, meaning the answer on a "quiz assistant" app may not match the one on your phone.
But Huajiao's Million Winner took it to a different level. In one round, it didn't ask general knowledge questions -- instead, it asked "Would you marry someone you love or someone who loves you?"