PUBG
Get more with myNEWS
A personalised news feed of stories that matter to you
Learn more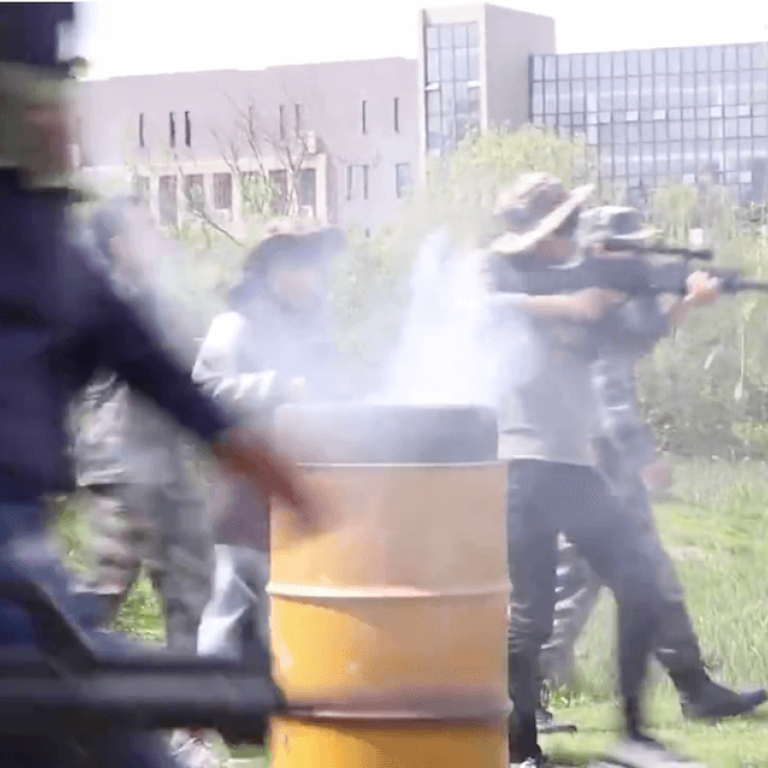 More than 100 students in China take part in a real-life PlayerUnknown's Battlegrounds tournament
PUBG event designed to encourage military service as China faces recruitment crunch
This article originally appeared on
ABACUS
Playing PlayerUnknown's Battlegrounds (PUBG) usually involves no more physical movement than twitchy fingers and eyes flicking rapidly across the screen. 
But one tournament at a college in China actually made players run around -- with their own legs -- while holding replica assault rifles. 
And incredibly, it's all part of a plan to get more students to join the army. 
Anhui University teamed up with China's National Defense Education Association to host a real-life battle royale game on campus,
according to Pear Video
, taking advantage of the popularity of PUBG to get gamers interested in a military career. 
PUBG -- with players parachuting from a plane to a massive, deserted island to kill everyone else -- may be a hard game to simulate for real. But they did make a decent attempt. 
Each round of PUBG begins with 100 players, and sure enough, this college game had around 100 students.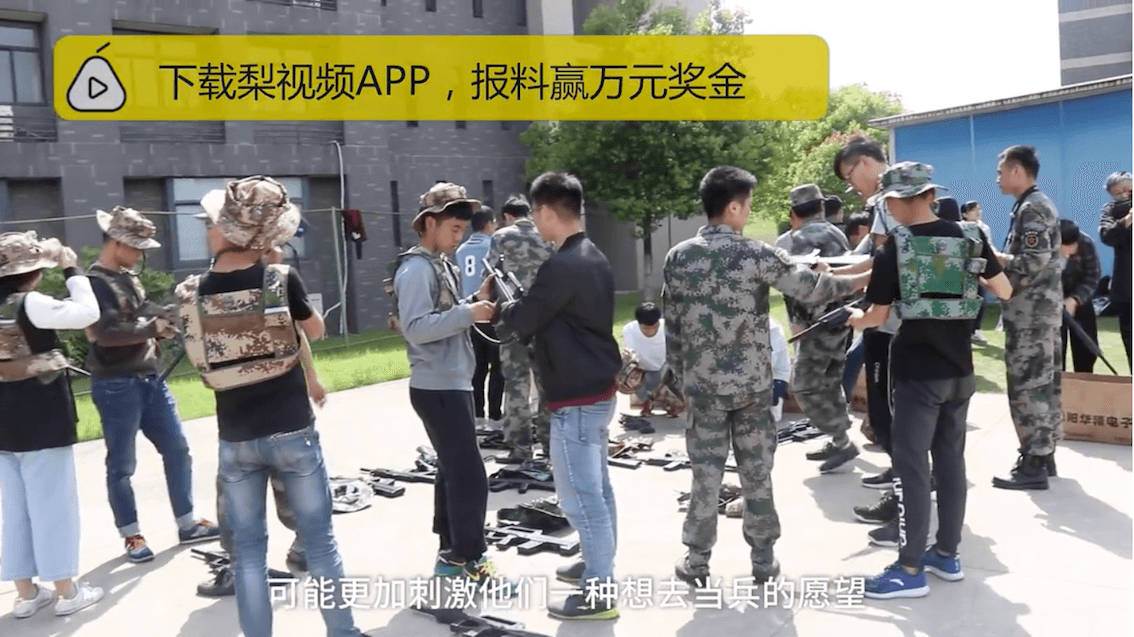 One big difference: In PUBG you have to scavenge for weapons yourself, whether in buildings or by looting the corpses of enemy players. Here, the students were each handed a replica rifle before the game began.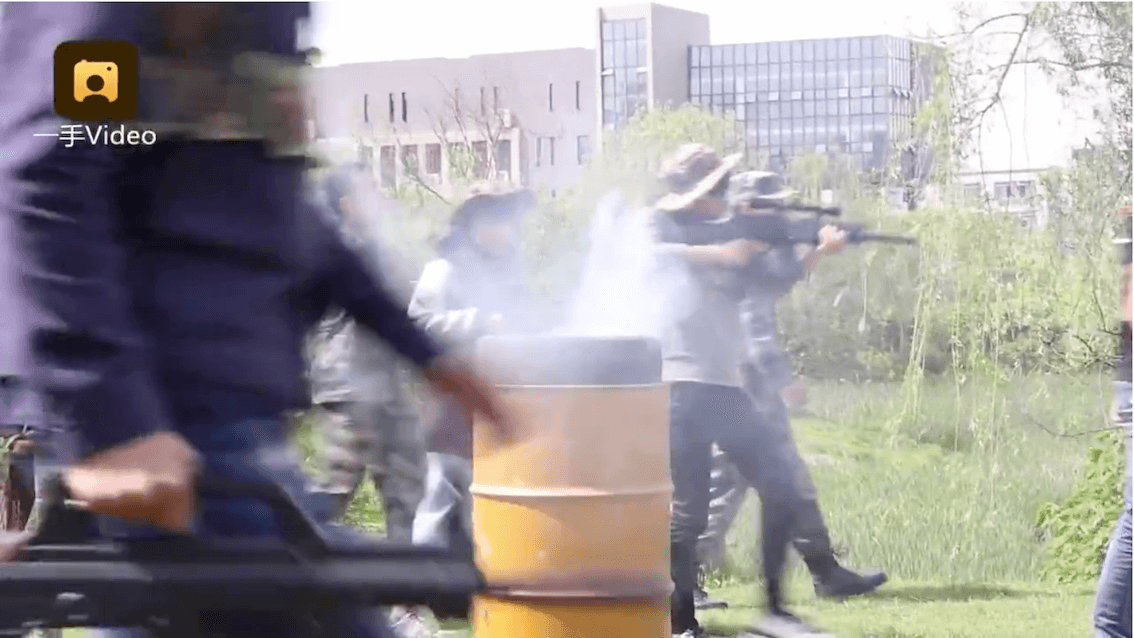 Once the game started, students dashed across the "map" -- a zoned-off area on campus -- fighting to take each other down. The goal was, of course, to become the last person standing.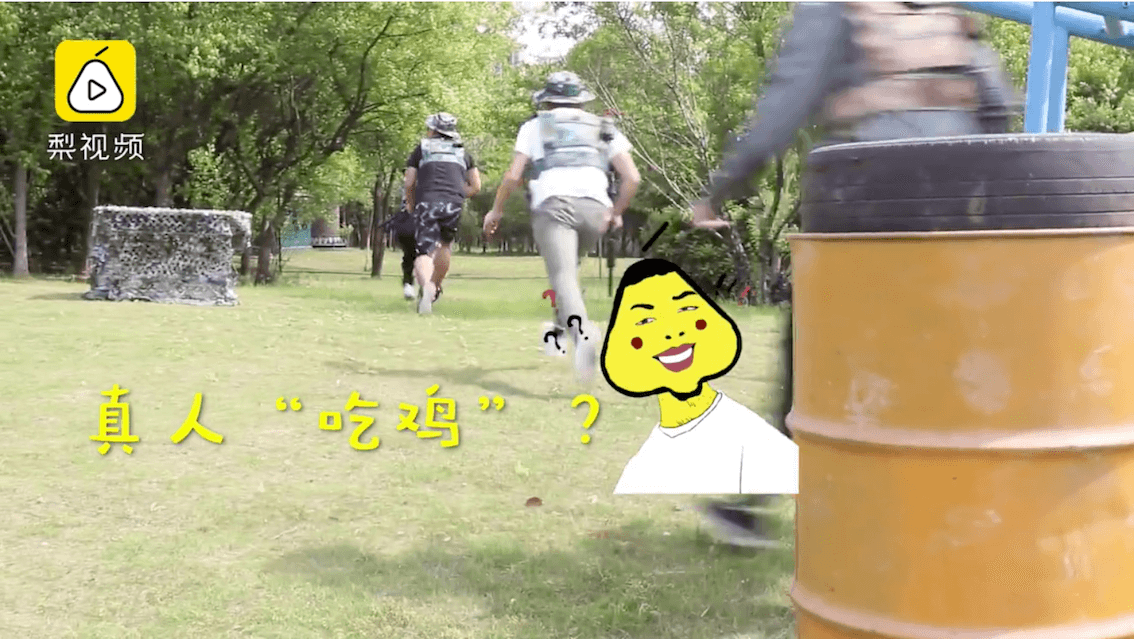 In the game, PUBG players can choose solo games or to play in small squads. Even though this was supposed to be every player for themselves, some apparently decided to team up: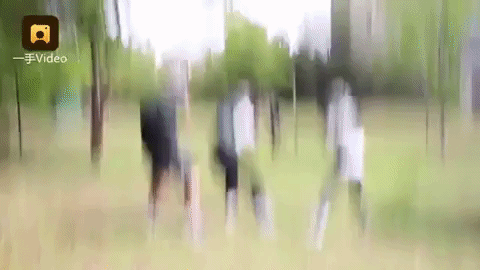 This player thought he found a good hiding spot to wait it. But he was spotted and shot, causing pink smoke to billow out of his vest -- which looks a little like the red smoke of an air drop in PUBG: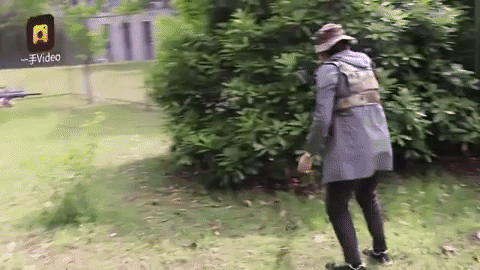 This might all seem like a light-hearted attempt to promote military service in China, but it highlights a much-need push to recruit more college graduates into the ranks.
As a recruitment official
told the Wall Street Journal
in 2011, the transformation of modern warfare towards sophisticated technology means recruits with higher education levels are especially sought after. But the country's one-child policy -- which was finally axed in 2015 after more than three decades -- also means there are fewer young people eligible to enlist.
There's no word on how many of the college students who tried PUBG in the real world signed up to enlist. But a bigger question is this: Did the winner of real-life PUBG get an actual chicken dinner?