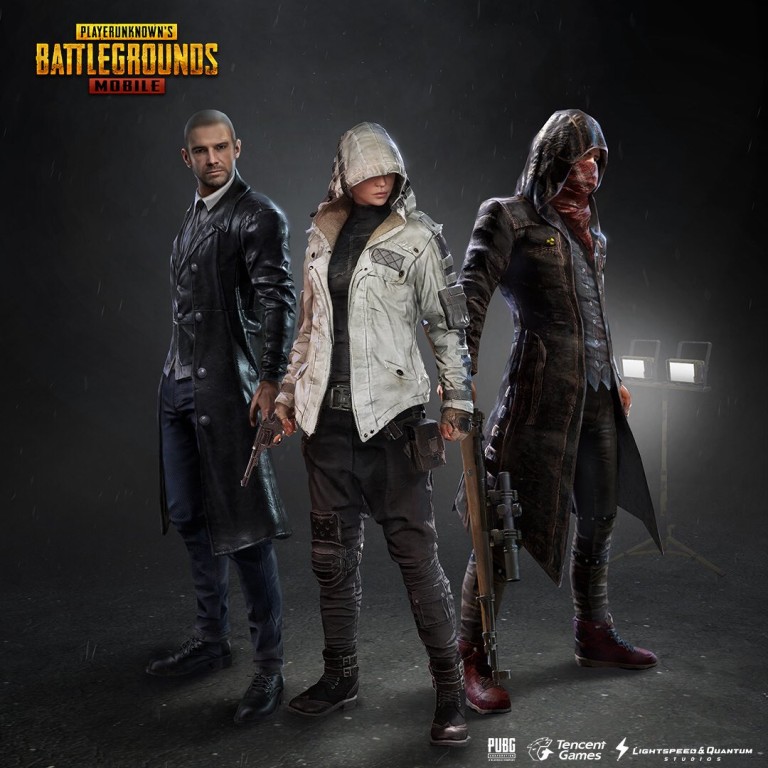 PlayerUnknown's Battlegrounds hopes to find a new audience with mobile streaming
PUBG is losing PC players, but its mobile base may be there to save it
This article originally appeared on
ABACUS
It's an interesting time for PUBG right now. It's trying to build up its esports scene while steadily losing ground in popularity to Fortnite.
But while the PC version is flagging, PUBG Mobile is going strong -- so now they're hoping to capitalise with a new mobile streaming app. PUBG Corp and Tencent (which developed the smartphone version) are partnering with the new mobile streaming app Fluxr to host events dedicated to the smartphone version of PUBG.
Fluxr (which is developed by Live.me) will be promoting PUBG Mobile with esports tournaments. The app has all the regular features of game streaming sites, with streamers bringing in income through subscriptions and gifting features.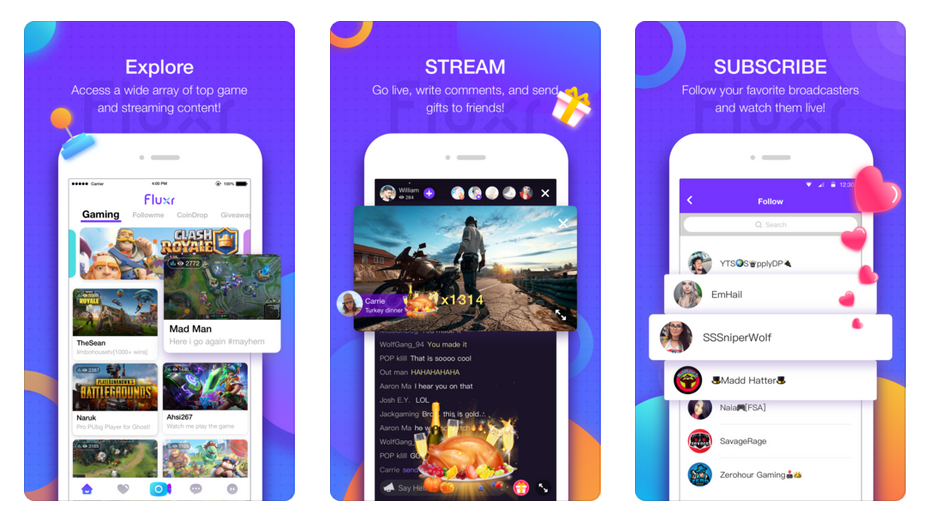 This is the game's second year, and it needs to survive the stiff competition in the esports scene. Despite being one of the biggest games in the world, it's fighting for attention with a host of other similarly popular games.
It just announced its first
Global Invitational
, set to take place in Berlin during July 25 - 29. But that also happens to overlap with the Overwatch League Grand Finals. It's not clear if the two games have an overlapping audience, but it's not ideal timing.
And there's its rival: Fortnite.
Epic Games announced a massive US$100 million prize pool for Fortnite esports competitions, and that, along with the game's soaring popularity, makes it a formidable presence in competitive gaming.
The battle between PUBG and Fortnite is probably not going to end up like the games itself, with one left standing. Both can co-exist… but at the same time, it's becoming clear that Fortnite is emerging as a clear winner.
On
SteamCharts
, PUBG's all-time peak was 3.2 million concurrent players, with about 1.4 million average users at its full release in December 2017. But now it's lost half of its average players.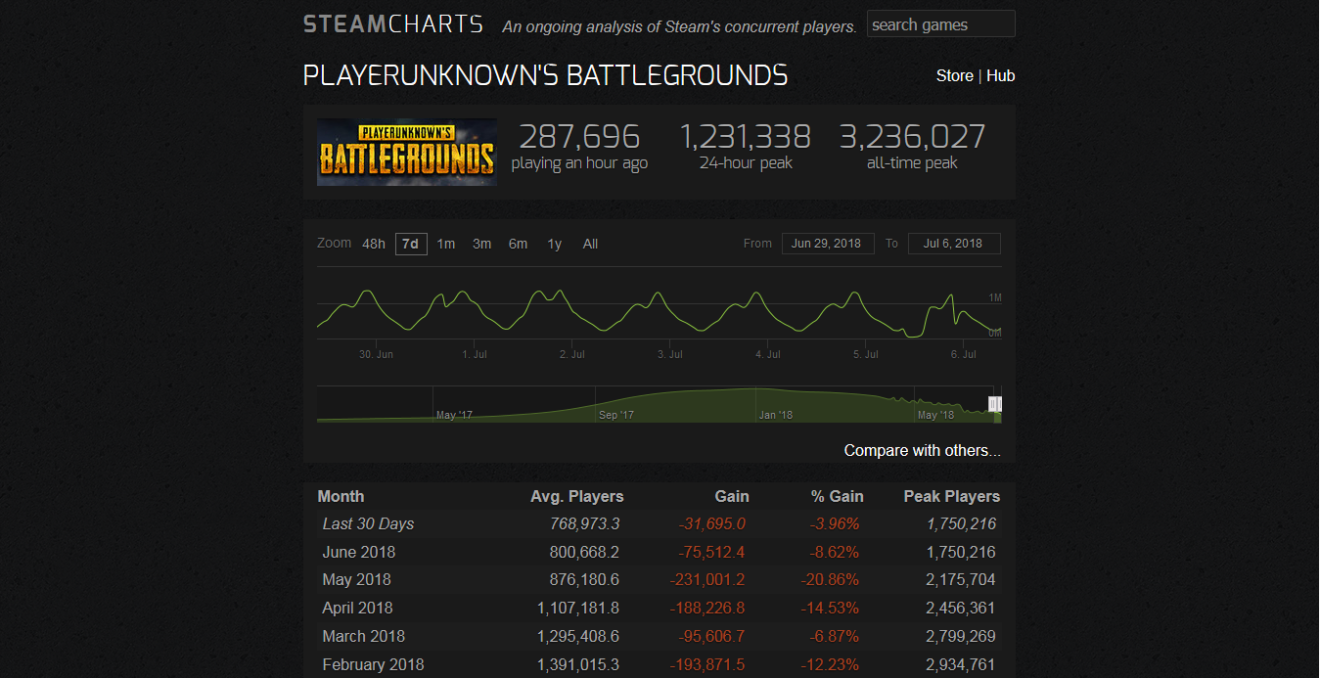 Epic Games uses its own client so we can't compare Fortnite's progress directly, but we can get a comparison of their popularity when it comes to streaming.
And when you check Twitch, PUBG is clearly below Fortnite. We checked this morning, and Fortnite had nearly 240,000 viewers, while PUBG was at almost 30,000 viewers.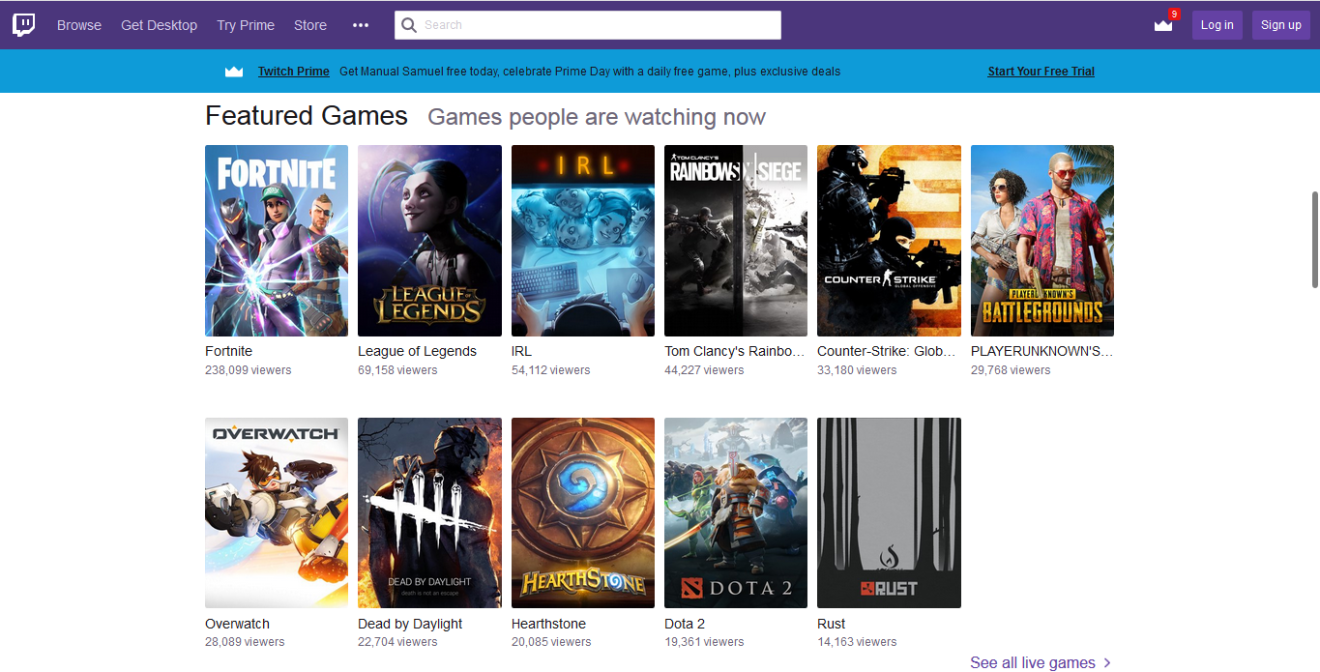 But could PUBG Mobile keep the game rolling, especially with the growing mobile esports market?
Mobile games have a very accessible entry point, and PUBG Mobile surpassed
10 million daily active users
around the world (excluding China) just two months after the app's release -- more than the Xbox One version.
It's already testing the waters with a few official mobile tournaments, with the Player Well Known Invitational taking place just last week.
The new Fluxr app isn't the only tool for streaming mobile games out there, but maybe having a new dedicated home will allow PUBG's mobile streaming and mobile esports scene to thrive. And it could help PUBG overall to start growing again.