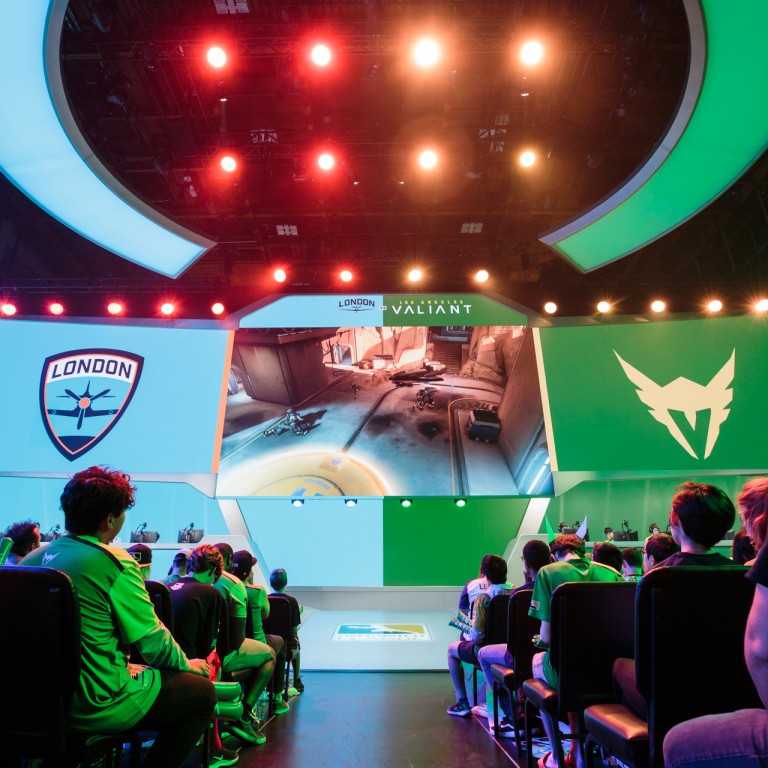 Upsets setting the tone for an unpredictable Overwatch League semi-finals
Philadelphia Fusion and London Spitfire score surprise wins over the top two teams on the first day
This article originally appeared on
ABACUS
Los Angeles Valiant and New York Excelsior were at
the top of their respective divisions
heading into the Overwatch League playoffs. But all that good work during the season meant nothing in the playoffs, as both teams were soundly defeated in the first match of their best-of-three semi-finals.
The day of the underdogs started with the sixth seed
Philadelphia Fusion
facing off against top seed
New York Excelsior
, arguably the best team in the entire league. Excelsior has only lost six matches the entire season, and most casters and analysts predicted an Excelsior victory.
But on Wednesday night, Fusion was the better team.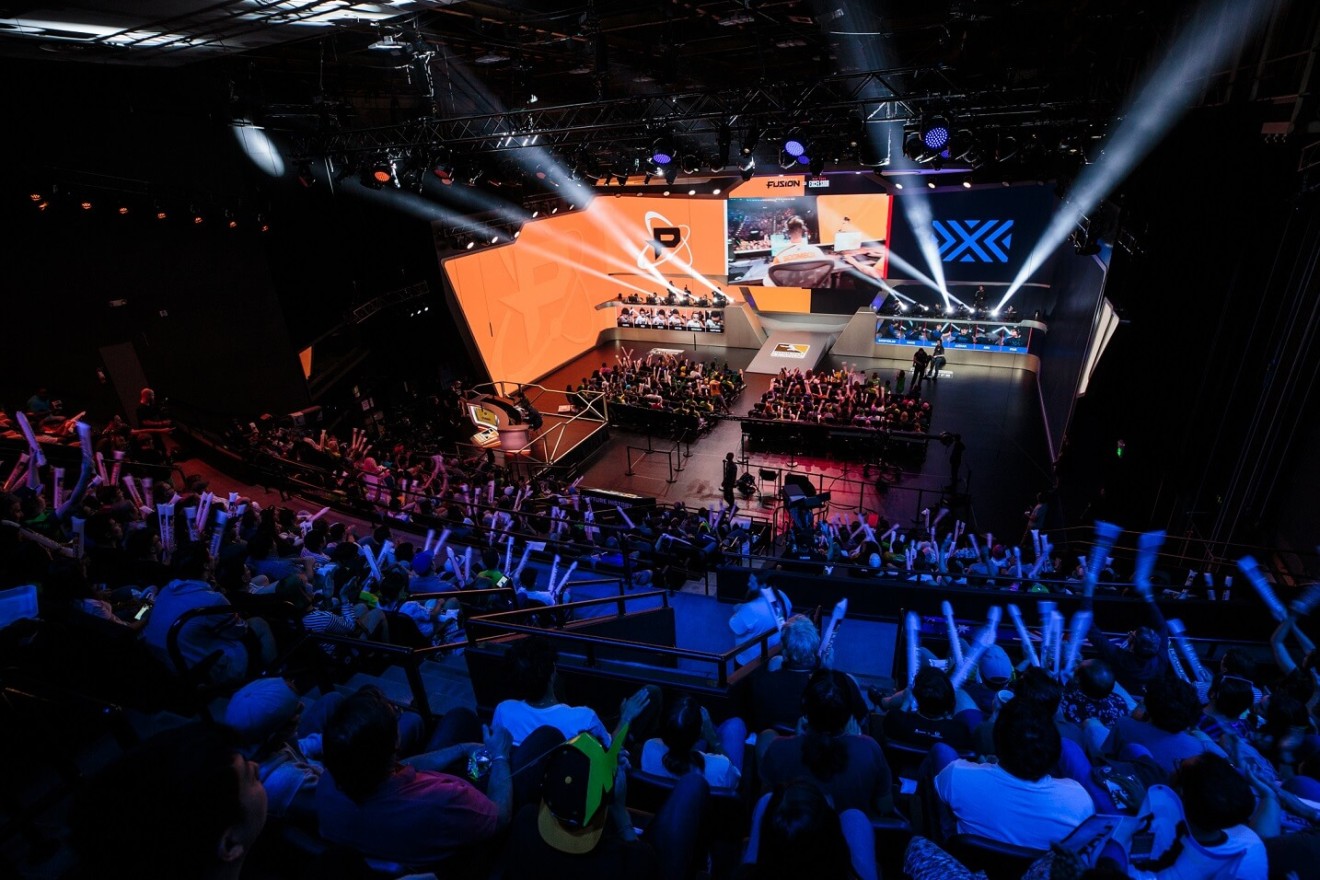 The first map was very, very close. Excelsior only needed to push the payload just a couple of meters further, but couldn't do it in time.  It also showed how the rest of the games would go -- right down to the wire.
Excelsior's individual players played great games. Saebyeolbe's Tracer and Pine's Widowmaker got several extremely skilled pulse bombs and headshots on Fusion's team. Overwatch League MVP JJoNak was pulling off kills and massive heals left and right.
But their strong individual performances couldn't beat Fusion's teamwork.
Throughout the three matches in the best of five series, Excelsior as a whole found it tough to crack a hole in Fusion's tight, methodical siege. (Pine also switched off Widowmaker.) And when it was Fusion's time to defend, its aggressive, scrappy plays stopped Excelsior short of winning objectives. It was that amazing ability to hold the enemy at bay that gave Fusion the 3-0 win in its first match against Excelsior.
There were a few moments where it seemed like Spitfire was slipping, with a few mistimed ultimates, and players getting caught out. Valiant even managed to defeat Spitfire on the third map (King's Row) and get a tie on the fourth one (Hanamura).
But Valiant wasn't able to flip the momentum and capitalize enough on those mistakes.
The deciding game had the two teams starting off with the same six heroes. No mismatches here -- this came down to the mechanical skills of the players. Spitfire's two damage dealers Birdring and Profit proved themselves the better duo that night, while tank Gesture didn't die once when the team was on the attacking side.
This is an exciting start to the Overwatch League semifinals. Both lower seeds are on the verge of advancing. Either they'll pull it off and achieve an upset… or we'll see the two big guns come out firing. After all, Excelsior and Valiant can't afford any more mistakes from here: One more defeat and they're going home.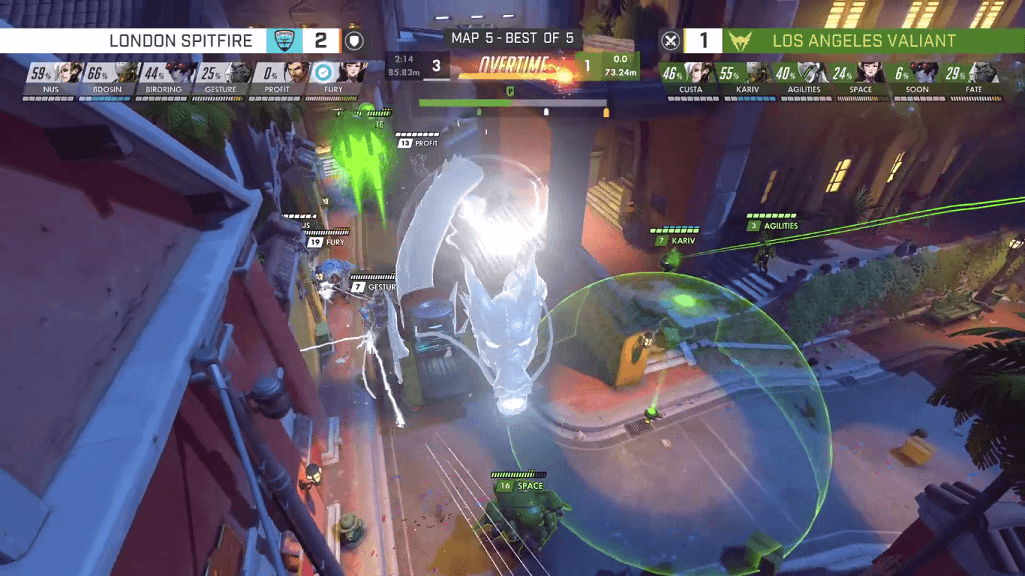 If Valiant wants to win, it needs to adapt to the meta, quick. They also need to fall back on the strong mental strength it's shown throughout the series, and not get deflated by this upset.
Meanwhile, Spitfire will have continue their decisive gameplay on Friday night if they want to take it all the way though. There have been some dicey moments when it seemed like they weren't sure how to handle a more aggressive approach by Valiant.
The two will face off again Friday 7pm ET, while Fusion and Excelsior will be playing Saturday 7pm ET. We'll see if the underdogs can pull off another surprise.