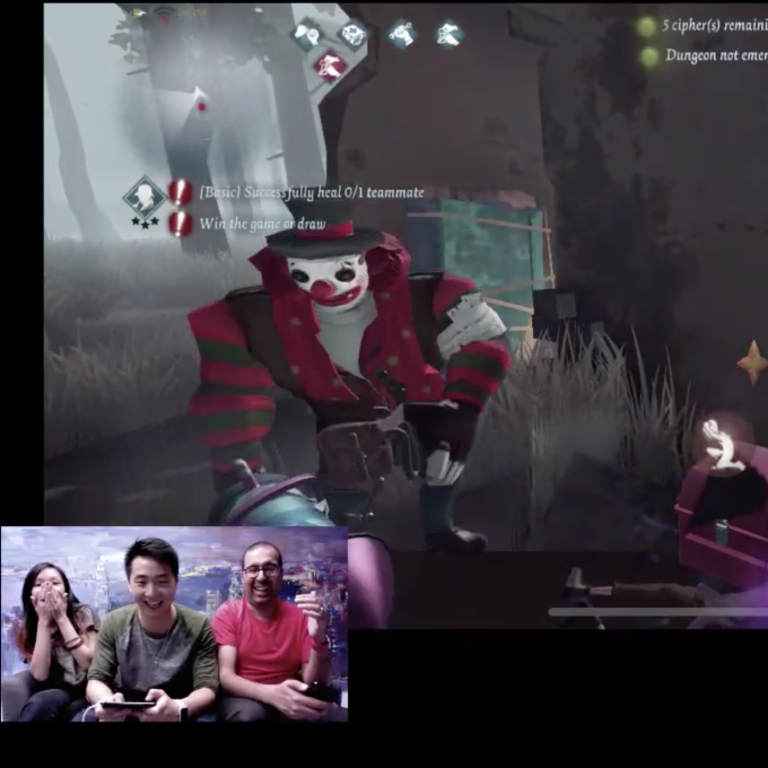 We played the Chinese smartphone horror hit Identity V
Follow us at AbacusNews on Twitch!
This article originally appeared on
ABACUS
Identity V is one of the biggest mobile games in China. It's from the country's second biggest game company, NetEase, and saw 50 million downloads in its home country -- a number doubled when it launched globally.
Identity V is an asymmetric survival horror online multiplayer game. The game feels very much like a Tim Burton movie, and you play as either the hunter or a citizen in a haunted manor.
I played the game for our
Twitch channel
while
Esther
and
Ravi
provided support (sometimes) and abuse (most of the time). Check out our playthrough below, or read on for more thoughts on the game...
How exactly is this game asymmetrical? Well, the core of it is a hide-and-seek match between one hunter and four citizens. While the hunter wins by killing off three out of the four citizens, citizens win by having at least three of them escaping the manor.
Although at its core, Identity V is a multiplayer battle game, the backstory of these hunter-vs-citizen battles is an awesome single-player game itself -- which also serves as a tutorial for the multiplayer mode.
In the single-player mode, you play as a detective investigating how many citizens and hunters were once in the manor. As you progress along the detective's storyline, you will unlock more citizen and hunter characters who you can later use in multiplayer.
I think Identity V is one of the, if not the best, mobile games ever to come from a Chinese company, and I had a lot of fun playing it. The clip above is actually the second time I played it on Twitch. The first time… well, let's just say I had some audio problems… which meant I sounded like a chipmunk. If you wanna laugh at my voice, check that video out below -- and don't forget to follow us at
AbacusNews on Twitch
!