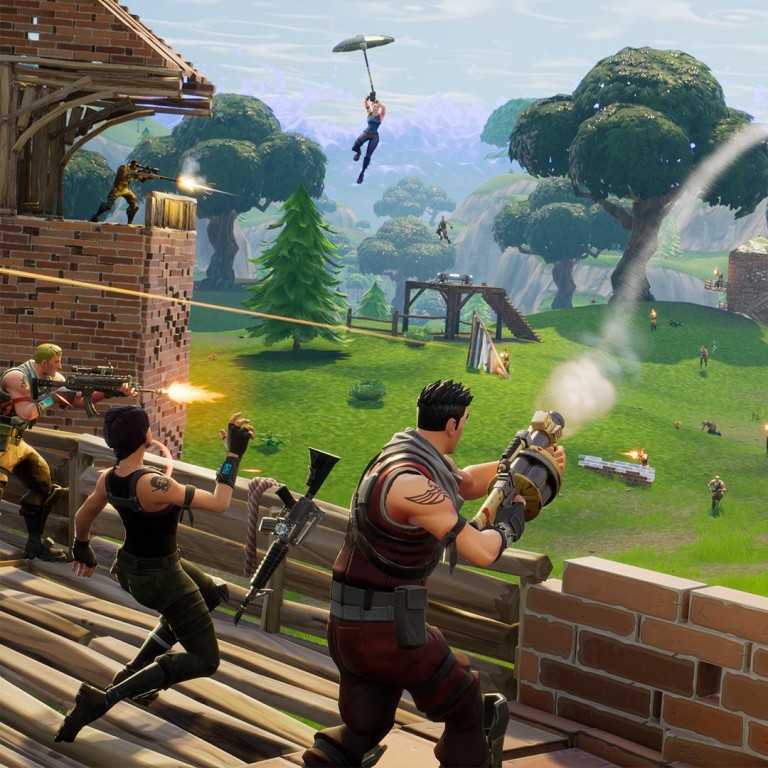 Four reasons why Fortnite hasn't taken off in China... yet
No clones, no hackers and no hype
This article originally appeared on
ABACUS
Fortnite has taken the West by storm, but it's been awfully quiet in China ahead of its launch.
You will rightfully point out that Fortnite isn't actually available to the public in China
until tonight
. But something like that doesn't usually stop Chinese gamers.
Before PlayerUnknown's Battlegrounds was released in the country, thousands of Chinese gamers went out of their way to play the game -- and Chinese companies put their engineers on
three shifts around the clock
to churn out clones.
But there's way less interest among Chinese gamers and developers for Fortnite. No (notable) clones. No surge in the number of Chinese Fortnite players. No
arrests of hackers
. No nothing!
Meanwhile, a French player celebrated a goal in the World Cup final by doing the "loser" dance from Fortnite.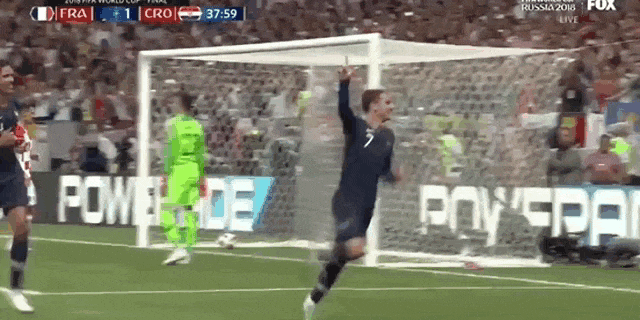 We here at Abacus are puzzled by this phenomenon… or lack thereof. So we consulted the internet and spoke to some industry watchers. And here's what we found.
1) Red tape
Spoiler alert: There was one Fortnite clone. It was developed by Tencent's arch-rival NetEase, the same company that made not one but
three PUBG clones
last year.
In March, NetEase beta-tested a game on iOS and Android called…
FortCraft
.
Watch this video and tell me if you see any difference between FortCraft and Fortnite. (The capitalisation in the name feels like the biggest difference to me, mostly because my editor is really picky about this.)
Top 5 Gaming said in a review
, "This game unashamedly rips off Fortnite Battle Royale 100 percent… Pretty much everything about the building system is identical to Fortnite as well."
They added that the game was actually smooth to play and more compatible with lower-spec devices. So it seemed like it could give Fortnite a run for its money.
But the game later disappeared from App Store and has yet to return. We reached out to NetEase to find out why, but received no comment at publication time. (We'll update this story if we hear back from them.)
Luis Wong of Beijing-based publisher
Indienova
said that one possible reason FortCraft never saw the light of day might be because the game's licensing is held up in red tape due to
a government restructuring process
.
"There were two entities in the government that were responsible for giving out [gaming] licenses. But now these two entities have merged. Since then, there's been a suspension of giving out licenses," Wong said.
"It started becoming a problem this March," Wong added, "There are a lot of developers and publishers waiting to get their games released… a lot of developers are almost broke and out of business because of this."
2) Chinese gamers like realistic shooters
Chinese gamers were apparently
slow to warm up to
Fortnite's cartoonish style and building mechanics. PUBG and its clones are more realistic and are much simpler in that all you have to do is kill your opponents -- no degree in architecture or engineering needed.
One gamer said
, "Why? Because there is a steep learning curve. And I am not so good with building structures."
Another gamer said
, "I feel like Fortnite is not that different from PUBG. And the cartoony style really throws me off."
Another added
, "Both Rainbow Six: Siege and Fortnite are about taking down buildings. Why not play Siege? You can even take down a hostage while you're at it."
While Tencent has doled out millions of dollars in investing and marketing Fortnite, there's still no telling if Chinese gamers will take a liking to the game at this point.
But Wong said these concerns will likely go away when Fortnite are officially available in China.
"I think Fortnite will do well in China. There's no reason for it not to," he said. "Building games like Minecraft and My Time At Portia have many fans. Fortnite will find its community," he added.
3) Timing is key
Wong also said that Chinese companies were too busy making PUBG clones over the past year to notice the next big thing.
"Chinese companies put a lot of resources in making PUBG clones. But then Fortnite became popular very fast," he said.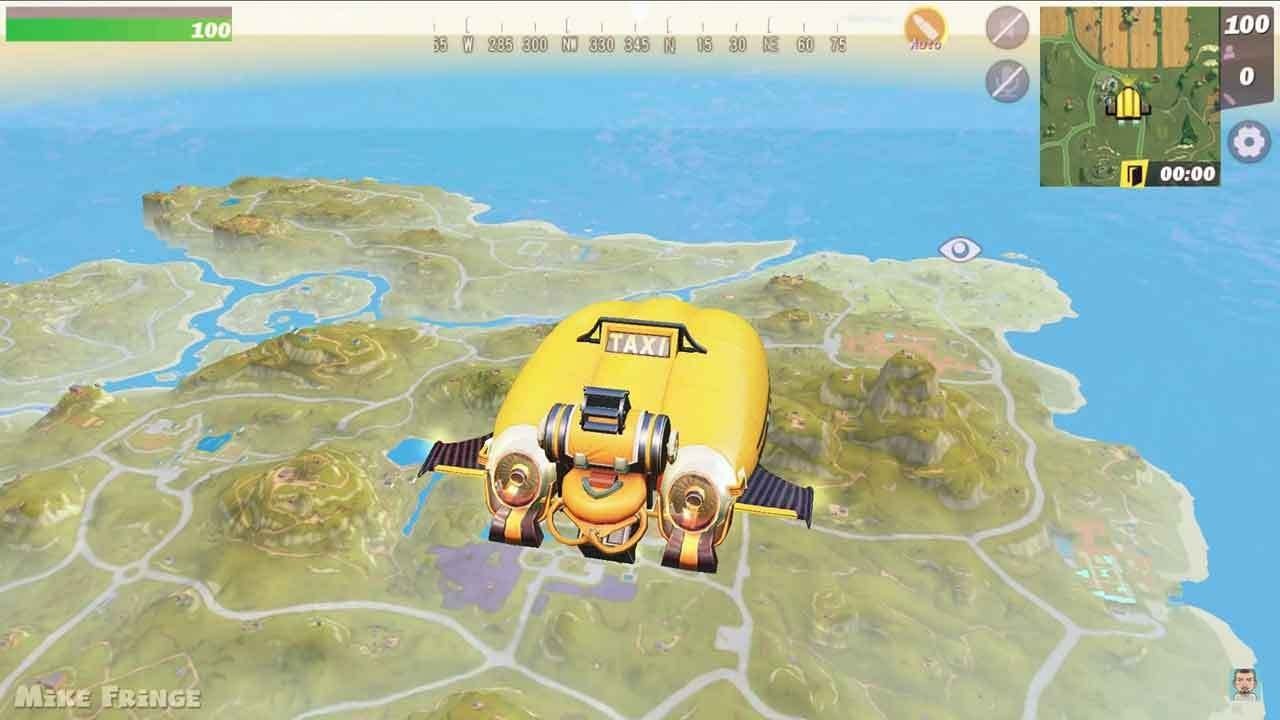 Let's dial back a bit and lay out the timeline.
PUBG became tremendously popular last spring, but it was only on PC -- and it was still up in the air if the game would even officially release in China. As a result, Chinese companies like
Tencent and NetEase were in a race
to port the battle royale experience onto mobile.
But Daniel Ahmad,  ananalyst at Niko Partners, told us that while this strategy worked out for NetEase, it did not for Tencent.
"The answer for Tencent [not to clone Fortnite] is fairly simple. Tencent launched its own battle royale game called Glorious Mission which was essentially PUBG on mobile back at the end of last year," he said.
"The game started off strong but failed to gain traction, especially as PUBG Mobile released a couple of months later."
This time, with Fortnite, the landscape completely changed. Tencent quickly announced it would publish Fortnite -- it owns 40% of Epic Games.
And Fortnite Mobile was quick to arrive, which left companies no opportunity to cash in on demand.
After all, people downloaded Knives Out because they wanted to play PUBG on their phones but couldn't find it. But this time, if people wanted Fortnite on mobile, they could just download… Fortnite on mobile.
4) Lawsuits!
Wong added that another explanation to the lack of Fortnite clones could have been that companies are worried by all the lawsuits around PUBG and Fortnite.
Back in May, PUBG's creator Bluehole
filed a lawsuit
against Fortnite's developer Epic Games, accusing the company of potentially "replicating the experience for which PUBG is known." The lawsuit was only dropped last month.
(Awkwardly, Tencent has a stake in games from both companies.)
Separately, Bluehole also
sued NetEase
over two battle royale games -- Rules of Survival and Knives Out -- over copyright infringement.
Still, Wong doesn't think that will stop anyone.
"I still expect there to be a lot of clones based on Fortnite -- but we'll probably see them in the next three months," he said.