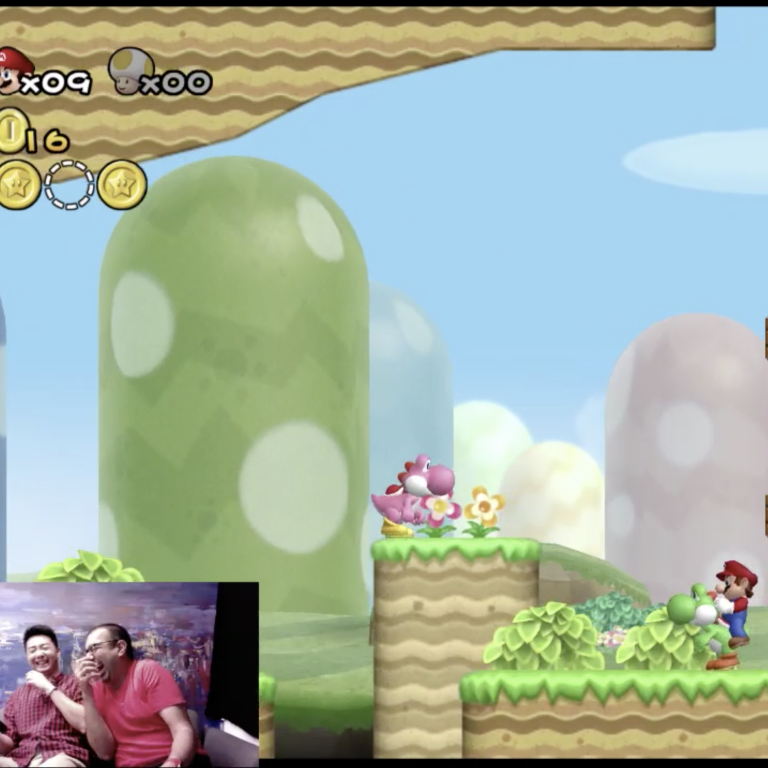 I'm really bad at Mario... because I grew up in China
I kept dying in New Super Mario Bros Wii on Nvidia Shield but it's really not my fault
This article originally appeared on
ABACUS
I practiced. I swear.
I looked up guides, I played games in advance… I really took our Multiplayer Monday session on Twitch seriously.
I had to be at my best. We were showing off something really rare: Nintendo games released on a non-Nintendo platform, only in China, for the Nvidia Shield. We played high-def versions of the Wii games Punch-Out!! and New Super Mario Bros Wii.
But the real reason was that it was Multiplayer Monday, and I was playing my boss. I hate to lose. I had to represent. So I did my homework! I practiced. I was ready.
I wasn't ready.
It was the most embarrassing stream that I've ever seen, and I was the star of the show… for all the wrong reasons.
It turns out that there are a gazillion ways to die in Mario, and I might have tried all of them… or, at least, just the dumb ones. Watch the video above to see just how bad it got for me.
But I also don't think it was entirely my fault.
Rewatching the clips I realized I was a bit twitchy (no pun intended!). But hey, I was trying my best to stop my little mushroom man from falling into lava, drowning underwater or just pointlessly sliding off the cliff.
And I was banking on Ravi -- who is literally Mario in human form -- to carry me through the tough bits. But that jerk threw me off the cliff too!
But it's not my fault. Really! There's something deeper here.
I believe there are millions of Chinese men out there who are just as bad at Mario as I am. And that's because it was extremely difficult to find Nintendo games to play in China when I was growing up.
For starters, the government straight-up banned all home consoles in China from 2000 to 2015. So we had to play computer games, where Nintendo games weren't readily available. If I wanted to play anything else? I had to sneak into the underground arcade on the secret second floor of a corner shop near my school.
A few friends of mine had Game Boys, acquired on the grey market, but they were luxuries to us. My parents made less than US$700 a month in the early 2000s. We couldn't afford a game console, let alone paying grey market prices for an original Nintendo console.
The first time I saw the Wii? I was in Australia.
While the console ban was lifted three years ago, to this day, Nintendo has still not officially entered China.
So I do believe there is a reason for my struggles. It's not just about me. It's about where I came from, and what millions of gamers like me had access to as kids
But let's be real: The socioeconomic and news pegs aside may be interesting, but that's not why we're publishing this piece. We're doing it just because Ravi wants to put my epic deaths out there for the world to see.
Damn. I guess he won again.