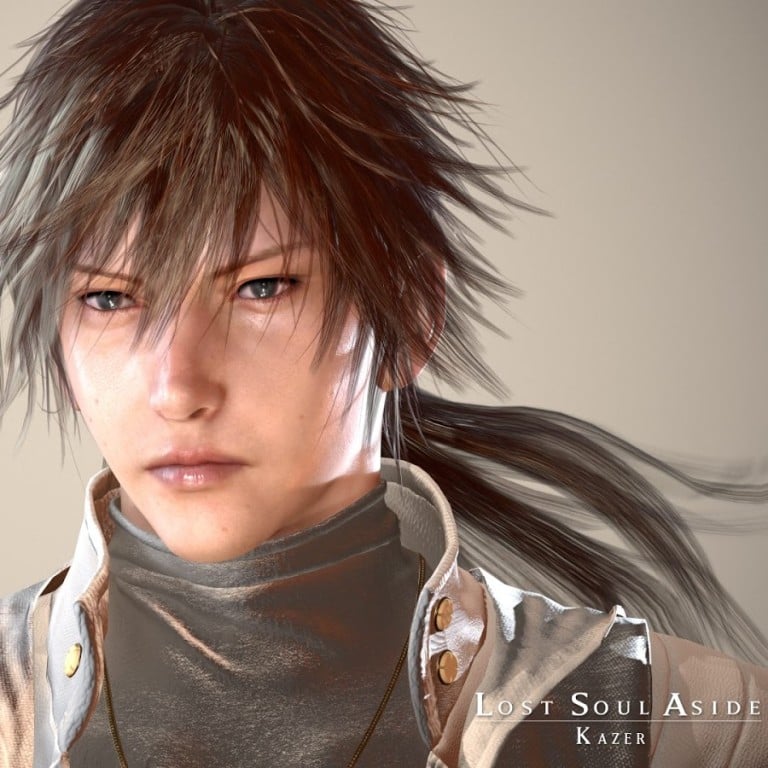 China's Lost Soul Aside looks like Final Fantasy XV and plays like Devil May Cry
Lost Soul Aside was a one-man project looking to be the next Final Fantasy XV
This article originally appeared on
ABACUS
A game that plays like Devil May Cry crossed with Final Fantasy XV?
That's what Chinese indie game Lost Soul Aside aspires to be. And we got our hands on it during this year's ChinaJoy, the country's biggest gaming convention.
This action-RPG game is one of the most exciting titles to emerge from Sony's China Hero Project, a series of games that Sony is promoting from Chinese companies for the PlayStation 4.
The game, powered by Epic Games' Unreal Engine, plays fast and looks extremely flashy, with gorgeous particle effects from every hack and slash. The blue phantom shadow that trails behind you when you roll and dodge is also impressive.
The characters, be they protagonist, minions or the bosses, are all crafted beautifully.
But the key here is gameplay, and for a game like this fluidity is very important. Lost Soul Aside didn't disappoint here either.
Attacks feel sleek and free-flowing, and you can cancel moves at almost any given point. Although your ability to dodge is ultimately limited by your energy bar, you can chain dodge moves for quite a while, which allows you to get around the battlefield quickly and conveniently switch up attack angles.
There are three weapons you can choose in this demo: a small sword, a big sword and a spear. While spear attacks looked the best to me, I still fought mostly with the big sword, which causes the most damage.
Admittedly, I had just 15 short minutes to play the game, but it felt like there's a lack of combo moves. Aside from your normal attack, you're equipped with a few special moves: A charging attack and a simple ultimate named the Dragon Bite.
About ten minutes in, you can figure out a few basic combos and you lose interest in exploring other combo variations. So maybe there are many more combos you can chain together, but the game doesn't really make them obvious or invite you to keep exploring.
With that being said, the game is extremely impressive… even more so when you realise it began as the work of just one man.
Back in 2016, a diehard Final Fantasy XV fan named Yang Bing stunned the world by releasing a trailer of Lost Soul Aside, which was then a game
built entirely by himself
over the span of two years.