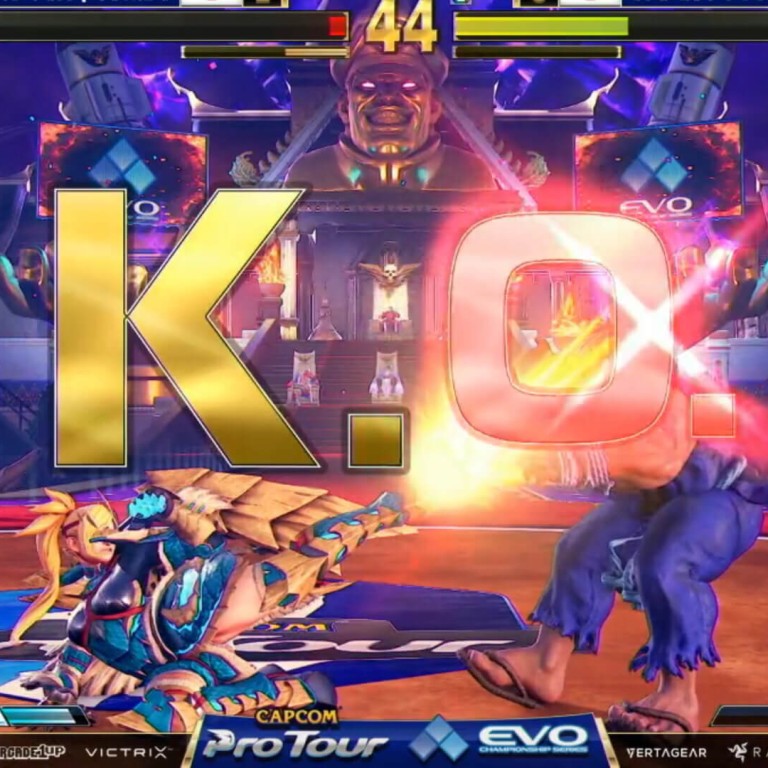 Records were broken and champions were toppled at EVO 2018, the world's largest fighting game tournament
Event brings together competitions for Street Fighter V, Dragon Ball FighterZ, Super Smash Bros and more
This article originally appeared on
ABACUS
Las Vegas is known for championship bouts. A huge crowd roaring on two combatants in the ring is a part of the city's image.
This weekend fighting champions once again competed in front of thousands of fans. But it wasn't boxing or MMA. They were competing in the largest and most prestigious esports fighting tournament in the world.
EVO, short for Evolution Championship Series, is where the greats of all popular fighting games come to beat each other to a (digital) pulp.
The tournament has been around since 1996. Back then it was known as Battle by the Bay, played inside the Golfland Arcade on, well, arcade cabinets. And at the beginning, it was just Street Fighter Alpha 2 and Super Street Fighter II Turbo.
Since then it's created some legendary moments in fighting game history, including the Daigo Parry at the 2004 Street Fighter III: 3rd Strike semifinal match, one of the most iconic moments in all of esports.
Besides immortalizing Daigo Umehara's insane skill, that clip also serves to showcase just how much EVO has grown. 22 years on from starting in an arcade, EVO now fills a packed stadium at the Mandalay Bay in Las Vegas.
And it's not just a tournament for Street Fighter anymore.
This year, eight games took to the stage: Dragon Ball FighterZ, Street Fighter V: Arcade Edition, Tekken 7, Super Smash Bros. for Wii U, Super Smash Bros. Melee, BlazBlue: Cross Tag Battle, Guilty Gear Xrd REV2 and Injustice 2.
Over 10,000 players entered the various games. Unlike most major esports finals, EVO is an open tournament, so anyone can try their hand at climbing the ladder to fighting game glory.
The gaming brawls started August 3. Then by Sunday, all but the top 8 in each game have fallen, and it's time for the greats to battle it out in the Grand Finals.
Here's a quick snapshot of some of the highlights:
Dragon Ball FighterZ
The finals saw longtime rivals Dominique "SonicFox" McLean and Goichi "GO1" Kishida dueling against for the DBFZ title. SonicFox clashed against GO1 in three separate sets, and it was in that final third set that SonicFox was able to shut down his rival for good, and raise the first ever Dragon Ball FighterZ EVO trophy.
Super Smash Bros. Melee
How do you set yourself apart as a true king of Super Smash Bros. Melee? By beating all the other champions before you.
William "Leffen" Hjelte defeated former champions Adam "Armada" Lindgren and Juan "Hungrybox" Manuel Debiedma to win his first ever EVO title. Many saw him as one of the best Melee players in the world, second only to Armada, who was crowned Melee champion at EVO twice. Today, Leffen proved he is the true number one in the world.
Street Fighter V: Arcade Edition
It's not EVO without some crazy Street Fighter action. And this year, Benjamin "Problem-X" Simon set a few firsts in Street Fighter history.
He's the first player to win at EVO with Bison. He's also the first British player to win a Street Fighter championship there. AND, he's the first British player to win any EVO title in 10 years. That's quite a list of achievements for one day.
It wasn't an easy win for him either. Problem-X had to go against defending champion Hajime "Tokido" Taniguchi to take his place in history.
Those were just some of the highlights from Sunday. You can check out the clips of all the action on EVO's Twitch channel.
Here is the complete list of winners from the tournament:
Tekken 7: Sun-woong "LowHigh" Youn
Guilty Gear Xrd REV 2: Omito "Omito" Hashimoto
BlazBlue: Cross Tag Battle: heiho
Injustice 2: Curtis "Rewind" McCall
Super Smash Bros. for Wii U: Bharat "Lima" Chintapall
Super Smash Bros. Melee: William "Leffen" Hjelte
Street Fighter V: Arcade Edition: Benjamin "Problem-X" Simon
Dragon Ball FighterZ: Dominique "SonicFox" McLean