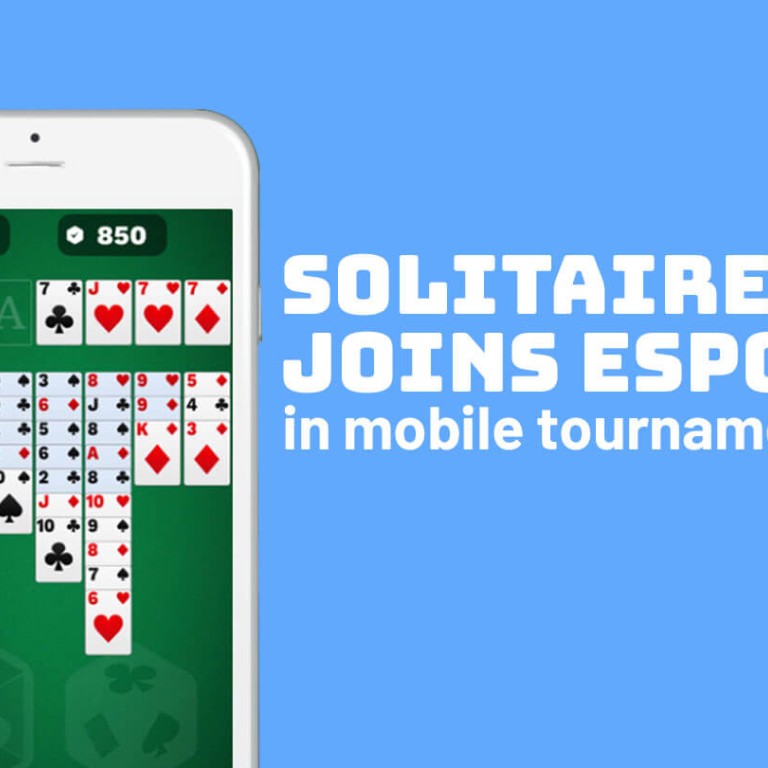 There's a $100,000 prize pool up for grabs in Solitaire right now
One of the oldest and most popular card games is the star of a mobile esports tournament
This article originally appeared on
ABACUS
Most esports require quick reflexes and instantaneous decision making, which means mostly people in their late teens and early 20s get to make it to the competitive scene.
But this upcoming esports tournament is for a game that's played by people of all ages, from kids to the elderly. It's the iconic card game: solitaire.
Mobile esports company Skillz is organizing what it calls "the largest solitaire tournament in history" through
Tether Studios' Solitaire Cube mobile app
. The event, which kicks off on Thursday August 9, will feature a US$100,000 prize pool. Skillz expects there will be over 40,000 competitors.
Skillz said the event is designed to be as inclusive as possible, and that's also reflected in the prize system. Instead of only the top couple of players in the tournament taking away the majority of the prize pool, the top 1,000 contestants will get a share. First place will take home US$10,000.
Solitaire may not be flashy or action-packed, but the simple game has been a staple of bored students, workers, and commuters for years.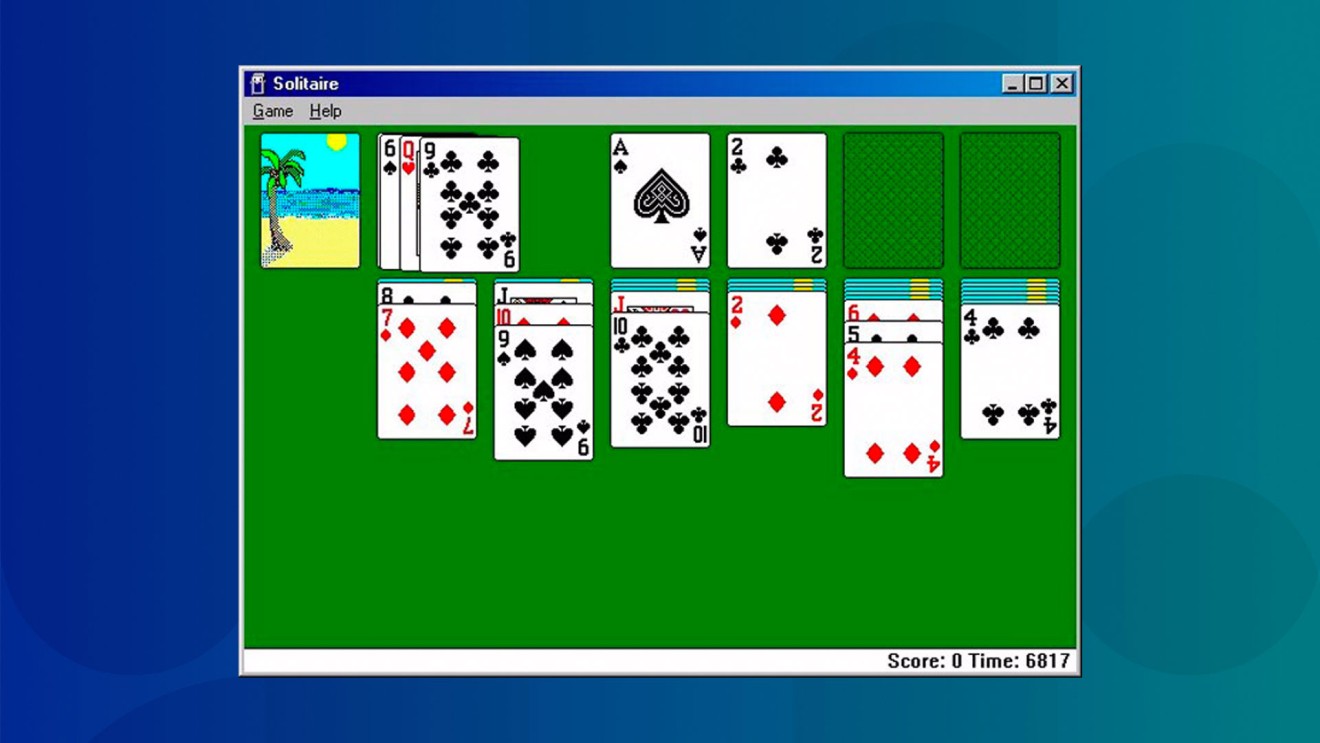 For many people, solitaire was that free game that came with your PC that you could play in class or at the office. And it's so simple even diehard anti-gamers (including my parents) can understand and enjoy it.
The game translated incredibly well to the age of smartphones. It's a simple interface and you can play on the go. Just skimming through the App Store and Google Play gave us dozens of different versions of solitaire.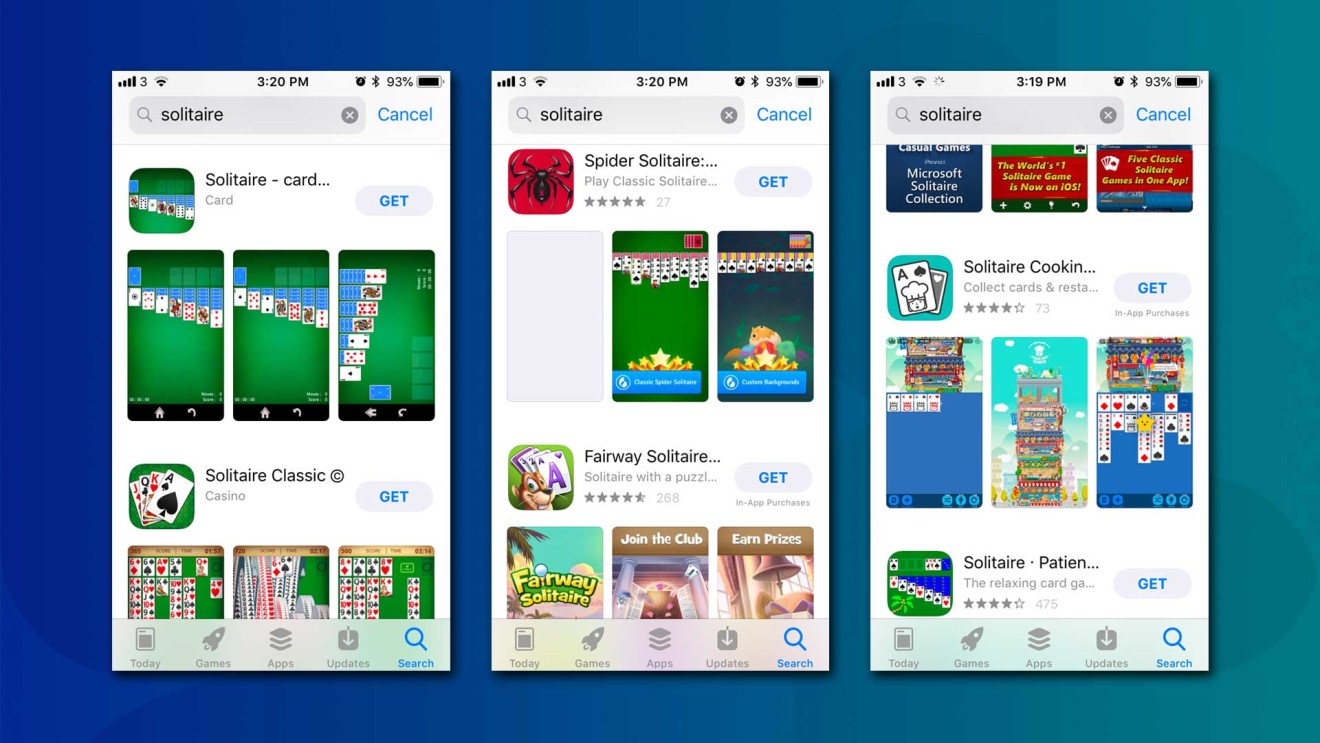 According to
App Annie
,
Solitaire by Zynga
was the number one card game app in the US App Store as of Wednesday, and one of the top 100 game apps there as well.
Of course, before it went digital and had ugly pixel fish or palm tree card backs, the game was played with real cards.
Now the game has a new form in competitive gaming.
Esports are full of million dollar game companies nowadays, and are associated with stadiums filled with thousands of gamers. But the industry is growing and mobile esports tournaments are giving a wider range of gaming enthusiasts a chance to join in.