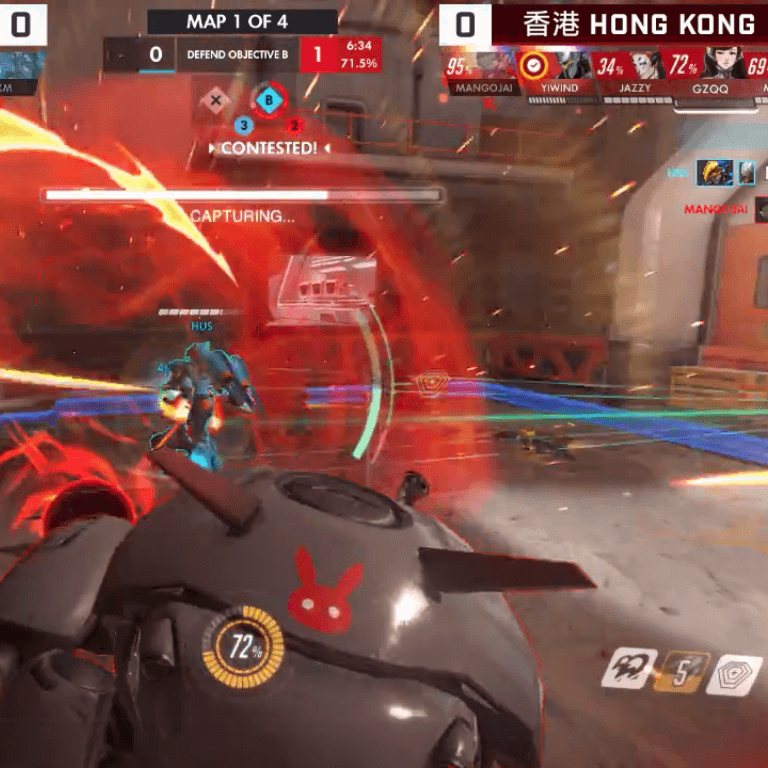 Team Hong Kong reveal struggles ahead of Overwatch World Cup
Representing your city at the World Cup is an amazing opportunity, but preparing for an international esports tournament in Hong Kong is tougher than you think
This article originally appeared on
ABACUS
The Overwatch World Cup is fast approaching. 24 nations spent the past couple months finalizing their rosters and making sure they have the best players possible.
On Thursday, six teams from around the world will be kicking off the first group stage in Incheon, South Korea.
Among them is
Team Hong Kong
, who competed in previous years but unfortunately never made it past the group stage.
This year the roster is a blend of of Overwatch veterans and hopeful newcomers. But they're in an interesting spot right now. Half the team has been outside of the city, busy playing for Hong Kong Attitude (HKA) at Overwatch Contenders in Taiwan. And their coach, Pandaren, is also based there.
We managed to catch up with the players that are here in Hong Kong (Main Tank: YiWind, Off Tank: GZQQ, Flex Support: JazZy, Substitute: Amcrazy), as well as Team Hong Kong's community lead MimicOmnic for a quick chat about their preparations for the tournament and their thoughts on being an esports athlete.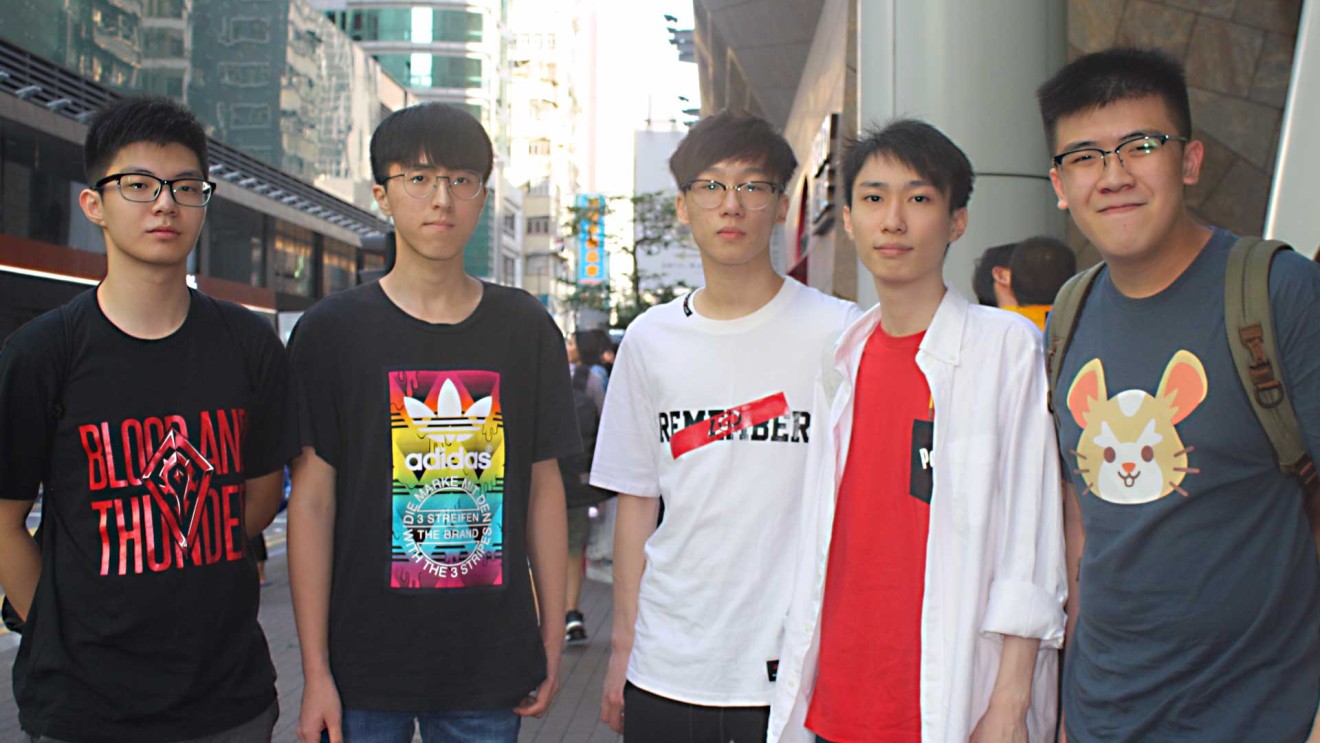 What's the team dynamic and composition like this year?
GZQQ: Me, YiWind, Amcrazy came from more amateur status. The other three, MangoJai, Moowe, and Mikuow all have more experience from being in HKA. And JazZy is on LGD Gaming. The rest of us came from amateur status so we're really relying on their knowledge this time. But practicing is tricky, because HKA has their training as well.
MimicOmnic: I'm the community lead, so my role is supporting them. Some of them didn't really know who I am before this. But what I'm doing is more advertising for them. Right now they meet up to scrim with other teams, do some custom games, but a lot of them are practicing in competitive play because as GZQQ said, HKA is in Contenders right now so they're also busy.
So most of you are amateurs, relatively new to the professional scene. How did you get into Overwatch and to this point of representing Hong Kong?
YiWind: I started in Overwatch beta with a friend and thought the game was really cool. So I pre-ordered it and continued playing, and started competitive as well when that got opened up. Back then I had a terrible computer, which couldn't really keep up with the competitive standard. But I kept playing, got better, and tried Open Division. I would come home from school and immediately start practicing.
Amcrazy: I started back in 2016 when the game was new, and watched some show matches, it was cool and I stayed interested in the game.
GZQQ: I used to play other shooters, and tried Overwatch after it came out. It's fun, challenging. I had potential in CS:GO when I was younger, but then I had to prepare for the HKDSE (Diploma of Secondary Education) and then think about real life things like college and job, so I couldn't really jump into a full esports career back then.
JazZy: I'm a sub/support for LGD in China. I don't really play in Hong Kong. I'm more familiar with gamers in the Mainland, played a bit of competitive and ranked with them, and a friend told me LGD was looking for supports. So I trialled with them, and got in.
Since your coach is far away and you guys don't have a central game house for practice, how do you train and improve?
Amcrazy: Well sometimes when you want to learn how to play well with an unfamiliar hero, you can use your death recap to see how the enemy plays and try and copy their movements and combos. It looks bad when you keep dying, but that's one way to pick up new ways of playing a hero.
JazZy: A lot of people watch live streams now, but I think that watching tournaments isn't actually that great for learning. The broadcast of tournaments are there for entertainment. When I train with LGD we watch a lot of VODs (video on demand from player-view streams) and play ranked.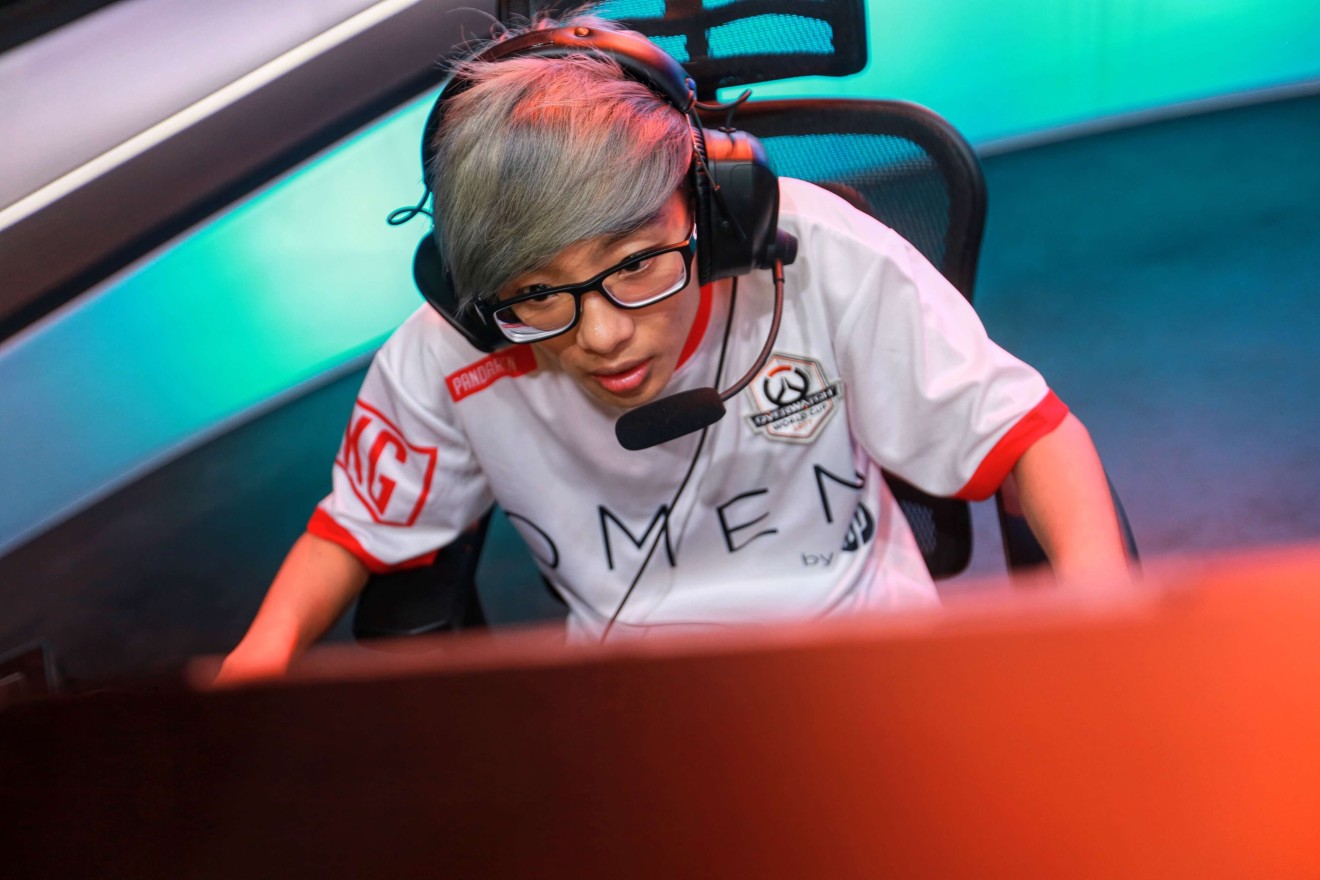 Is there a particular playstyle you're more comfortable with?
GZQQ: I'm very aggressive in ranked play. I'm the off-tank and yeah this sounds kind of selfish, but I protect myself first and then protect team. You can't help the team if you're dead, right? But I am trying to pick up a few different styles for different situations. Like, if the enemy's main tank is dead, I have to charge in and disrupt, or if the enemy is charging in I need to pick up the defensive as well.
YiWind: I used to play healer, and I'm a very selfish healer. But now as the tank I'm a bit too impulsive, I need to be a bit more selfish as a main tank.
JazZy: I'm good at protecting, and also following the meta. For example, I used to play Roadhog early on in the game, but then the meta shifted and he's not that great anymore. So I switched to playing Zenyatta to keep with what's appropriate and powerful in the meta.
What was the tryout process for Team Hong Kong like? How did you guys decide who plays what role and who's the best fit for the team?
JazZy: The three from HKA helped pick. I played for Hong Kong last year as well. We all played in tryouts. The situation with the team's a bit better this year actually. Last year we didn't have a lot of people trying out. And we have players who didn't want to be there, but we needed a roster. Or their preferred role actually clashed with other people in the team, so they had to switch to another role in the game.
So there's not a lot of interest in Hong Kong for being in the competitive scene.
GZQQ: There aren't a lot of people here to help us honestly. We only had a couple people willing to be the coach, there's not a lot of support resources in the city either.
I blame the Hong Kong government. Take HKA for example, we have a competitive Hong Kong team, but they don't have subsidies from the government, they don't have a place for practice and so they have to set up in Taiwan. This doesn't help anyone build their potential.
This industry isn't just about skill. It's also about cost and income. So right now the government is paying attention to big games like League of Legends and PUBG, but other games are left in the dust.
JazZy: Those who have talent and the ability to go pursue a career overseas have already left to go abroad. I mean I'm playing for a team in Mainland China. We don't really have the people here in the city for Overwatch esports, we need people to invest.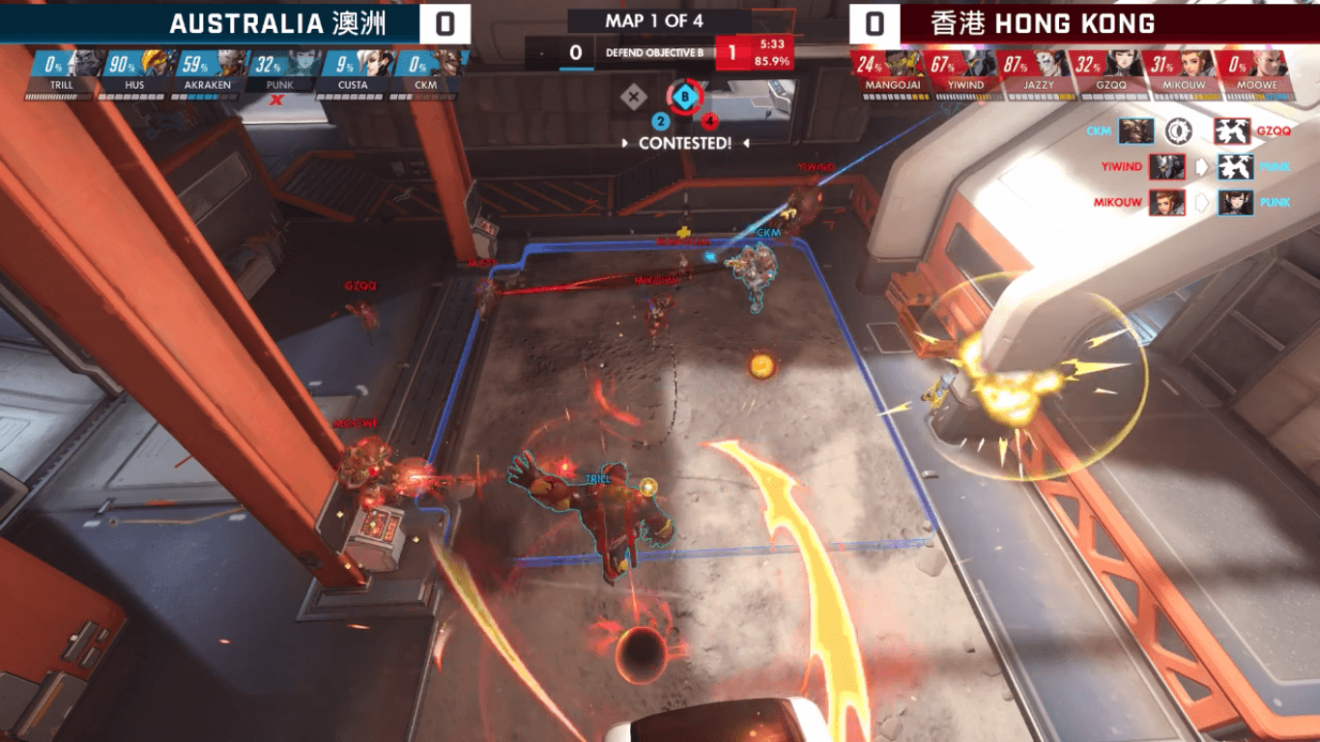 What's Hong Kong's image like in the Overwatch esports scene then? Do you guys think you can show the community a strong side of Hong Kong players, let them know the city has talent?
Amcrazy: I got to the top ranks in competitive, played some open tournaments, but other teams don't really take in Hong Kong players. There's the issue of language. If you want to go to the good teams, you have to speak Korean or Japanese, or Mandarin. They're not going to take someone they can't communicate well with, you're not going to have a translator with you in the middle of the game.
GZQQ: The most we can do right now is push people to join the scene. Like JazZy said, he got into LGD because his friends recommended him for tryouts, so that's what we can do. Not everyone can be a Toyz you know. He got support from Hong Kong after he won the League of Legends Championship. But for us who aren't champions yet, we can't get that attention.
How long do you think you'll stick around in the competitive Overwatch scene?
YiWind: I wanted to do the esports thing while I'm younger, but Overwatch itself… not sure…
GZQQ: Have to see what games are around to grab people's interest. I mean a lot of pro-players have already quit Overwatch and switched to other FPS games. It's only been a couple years.
JazZy: I think the popularity of Overwatch is dropping.
Still you guys will be representing the city in a few days, what do you think your chances are against the other teams this year?
JazZy: I think we can take Taiwan… we can see some of weak spots in the Taiwan composition and playstyle that we can capitalize on.
MimicOmnic
: They sound pretty negative but I have to point out, this is still a big opportunity for them. They may joke about going to South Korea for "vacation" but not everyone can play against the JJoNaks and the Saebyeolbes in the world. Even if these guys can land one headshot or kill one of these greats in the game, that's already an amazing accomplishment. Also there are so many opportunities opening up.
Guangzhou just started in Overwatch League
, so they just have to put themselves out there.