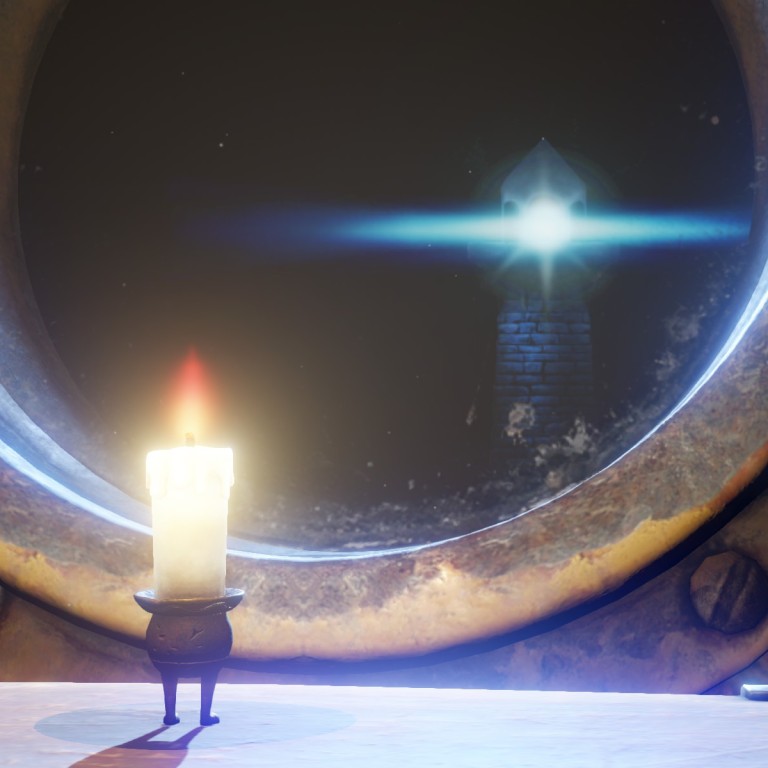 Top Chinese indie game is about the existential crisis of a candle
Candleman got rave reviews on Steam and console before it's ported to mobile
This article originally appeared on
ABACUS
Two dudes, one candle.
Not just any candle -- but an anthropomorphic one that's having an existential crisis, as it tries to reach a lighthouse.
That's what we did in our latest Twitch stream, where I made Ravi risk heart attacks watching me jump around in the darkness of the Chinese indie hit Candleman.
Oh, and it was also a perfect excuse for us to scream 
"lit"
to everything.
But if this game taught us anything, it's actually that you can't stay lit forever. Because in the game, the candle you control can only burn for ten seconds before it melts into a puddle of wax.
And dies.
But because you have to navigate through a low-light environment, you have to get lit. (OK, I'll stop now.) That tension between trying to see the path ahead while literally killing your character is at the core of this game..
Candleman is an adventure title developed by the Beijing-based 
Spotlightor Interactive
. The seven person team first released the game on Steam and consoles, where it received 
very positive reviews
. And earlier this year, it was ported to mobile -- we played it on the iPhone X.
Although it might sound like a simple game, the premise of it is very meta. Before the game started, we saw the candleman questioning its purpose in life.
Overall, the game plays really smoothly on my iPhone X. Controls are very simple in this game -- you direct the little candleman with your left thumb and you light up by tapping or pressing with your right thumb. Swiping on the right side also allows you to jump.
The developer did a really good job porting this game. I really appreciate the simple, gesture-centric control of this game. It's refreshing to see no buttons on the UI, since nowadays mobile games are often loaded with too many virtual buttons. Overall, it's in line with the whole aesthetics of the game -- calming, serene and no-frills.
I spoke to Candleman's creator this February, back when Candleman already gained quite a bit of fame in the circle of Chinese indie game developers. It was lauded as one of the best indie games ever made in China.
Gao Ming, founder of Spotlightor Interactive, told me that China is seeing more and more indie games. He added that many Chinese indie developers started out as hardcore underground gamers back when console gaming was banned, and now they want to help promote console gaming in China.
But he said the irony is that the gaming industry, especially in China, seems to have already moved past the console era. He said while Candleman was seen as an example of success on consoles, investors ultimately still want to see it ported to mobile -- even if the gaming experience had to be compromised in some way.
(Unfortunately, we haven't played the console version of the game. So we can't really tell you what the differences are.)
Gao also said, "The opportunity for the development of indie games now lies with mobile... The period of highest profitability has passed for indie games on consoles."
"The quality of Candleman was considered elite at home. But I'd say it is just about average when compared with international games," he added.
We had fun playing Candleman... and we even had a special guest on the stream. Young Post's
Alejo
 dropped by with a special delivery...
Just watch the whole stream, too. Like I don't beg, but here it is.