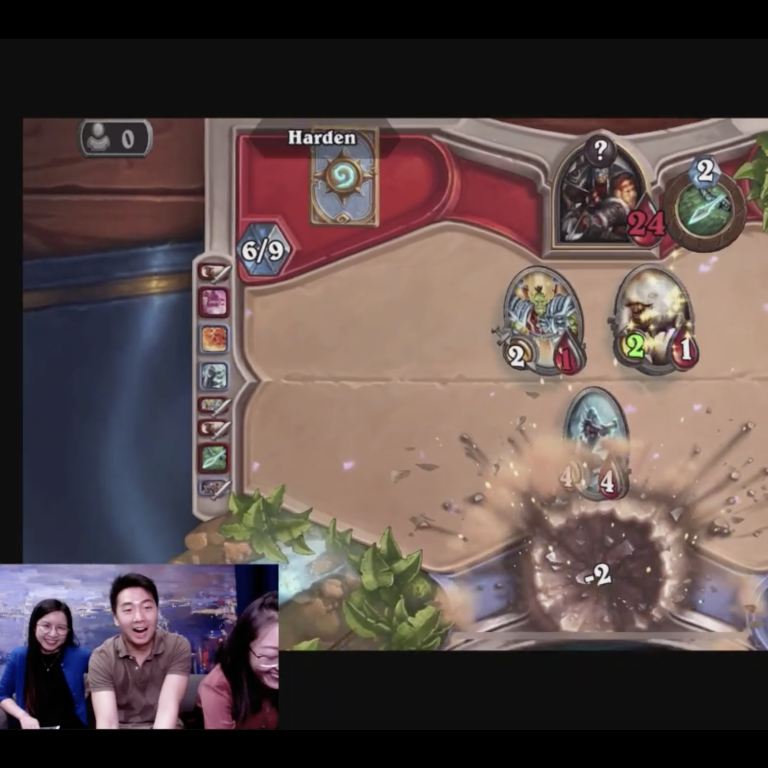 Chasing glory in Hearthstone (and getting beaten by kids instead)
In honor of Hong Kong's gold medal in the Asian Games, we humiliated ourselves in Blizzard's hit card game
This article originally appeared on
ABACUS
Hong Kong
took home a gold medal
in Hearthstone at the Asian Games in Jakarta last month. In honor of that, we played Hearthstone online last Friday on Twitch… and unlike Hong Kong's hero, we got destroyed by what we assume was a bunch of 12 year olds.
For the new or uninitiated, Hearthstone is Blizzard's free-to-play online card game with more than 70 million registered players worldwide. As the world's most popular online card game, it was included at the 2018 Asian Games where esports was included as
a demonstration sport
.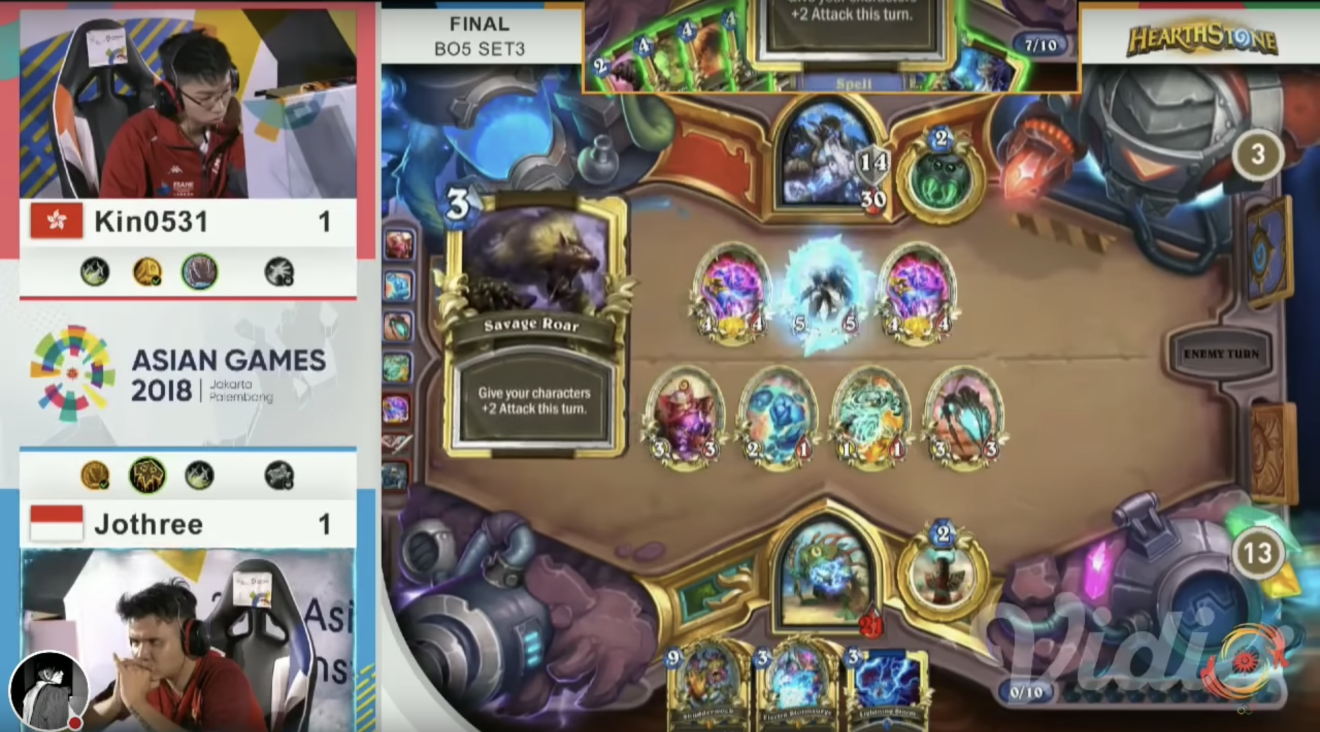 Sorry Kin0531. Where you gave Hong Kong a great honor by delivering a gold medal, we may have single-handedly
lost all of it
.
To be fair, because I had to
explain the game
 from scratch to
Karen
and
Xinmei
, we streamed this game with an absolute beginner's deck.
In Hearthstone, players get more powerful by assembling a stronger deck -- you can purchase a bunch of cards off the shop or grind through battles to win new cards to strengthen your decks. But if your deck isn't strong enough, well… that's my excuse, anyway.
Hearthstone was actually one of my favorite games when it first came out in 2014 given that I am a huge board game fan. In the game, you play as a hero trying to take down another hero. You do so by summoning minions to help you or by casting spells.
I remember the game was very frustrating when I first started out. With my very limited deck (I couldn't afford buying cards), I used to struggle to rank up because my losses would actually rank me down. So I bobbed in and out of Rank 16 for quite a bit.
Besides revamping the ranking system, the new update will also add four cards to the Classic set.