The wild cards of League of Legends prepare to take on Worlds 2018
We all love a good David vs Goliath story, so will teams like Bahçeşehir Supermassive or DetonatioN FocusMe give us some crazy upsets?
This article originally appeared on
ABACUS
Worlds is back in South Korea, and the month-long tournament is
kicks off on Monday
in Seoul. But for many players, their journey to the pinnacle of League of Legends fame could end just as they get their foot in the door.
Before they can officially say they made it into Worlds Group Stage, 12 teams will have to battle it out at play-ins for just four spots.
Some are well-known names in the major regions, like C9 and EDward Gaming. The third seeds from Europe and North America -- as well as China, Taiwan, Hong Kong and Macau -- are joining the play-in stage.
But for eight regions, the champions are the ones who have to compete for a group stage spot at Worlds.
That's because these are the Wild Card teams, regions with less attention when it comes to the regular competitive season. But there have been moments when these underdog regions surprised fans and analysts with upset victories.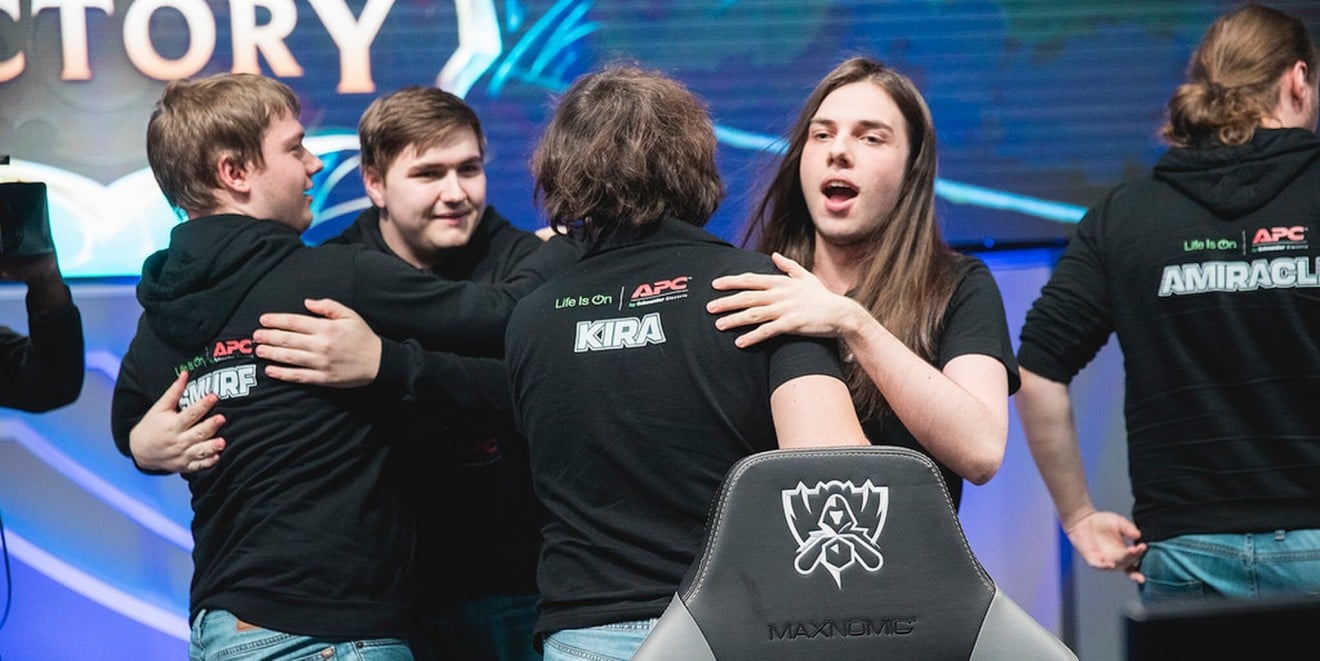 In that same year, another Wild Card team proved to the giants of LoL that you can't let your guard down for even one second. During the group stage, Brazil's INTZ e-Sports managed to score a single victory against China's EDG -- who, up to that point, was enjoying an undefeated summer split series.
Brazil (CBLoL) - KaBuM! e-Sports
KaBuM!, and North America's C9 are kicking off the Worlds 2018 festivities in the first match on Monday.
The team has made it to Worlds once before in 2014. There they famously got just one win during the play-in stage against EU's summer split champions Alliance. But that one win helped knock Alliance out of the running for the group stage.
There's a whole new roster for the organization since then, but this KaBuM! team has stayed number one in their region this whole year. We'll see if they can wow their rivals in their reappearance at Worlds.
Commonwealth of Independent States (LCL) - Gambit Esports
Previously the EU LCS team Gambit Gaming, Gambit Esports is now under the CIS banner -- otherwise known as the post-Soviet states. They were a formidable contender back in Season 3, and out of that old roster, jungler Diamondprox and support Edward still remain.
While they consistently remain the best team in their region, Gambit Esports did terribly the last time they were on stage for Worlds: They didn't win a single game during play-ins. Will they be able to redeem themselves this year?
Japan (LJL) - DetonatioN FocusMe
DetonatioN FocusMe is one of the first Japanese LoL teams. But while they've been one of the top teams in the Japanese league for years, they've always fallen just short of the finishing line when it comes to getting into Worlds and MSI.
Now it's their chance to test their potential on the international stage. And even if they're not expected to get to the finals, DetonatioN FocusMe's gameplay is sure to entertain, especially with midlaner Ceros' penchant for out-of-the-box champion picks.
Latin America North (LLN) - Infinity eSports
Even before they start the play-in stage, Infinity eSports is already running into a bit of trouble. The team's visas were delayed-- so they have just a couple days after landing in Seoul to get over their jet lag and compete.
The Costa Rican team managed to squeeze past the LLN 2018 champions Rainbow7 and finalists Dash9 Gaming during the closing playoffs, securing themselves a place in the Worlds 2018 play-in.
While we did say earlier Wild Cards can surprise the major regions, Infinity is going against China's EDG and Oceania's Dire Wolves this first week. Realistically, Infinity's main goal this week is to just beat the Dire Wolves to get to the next round.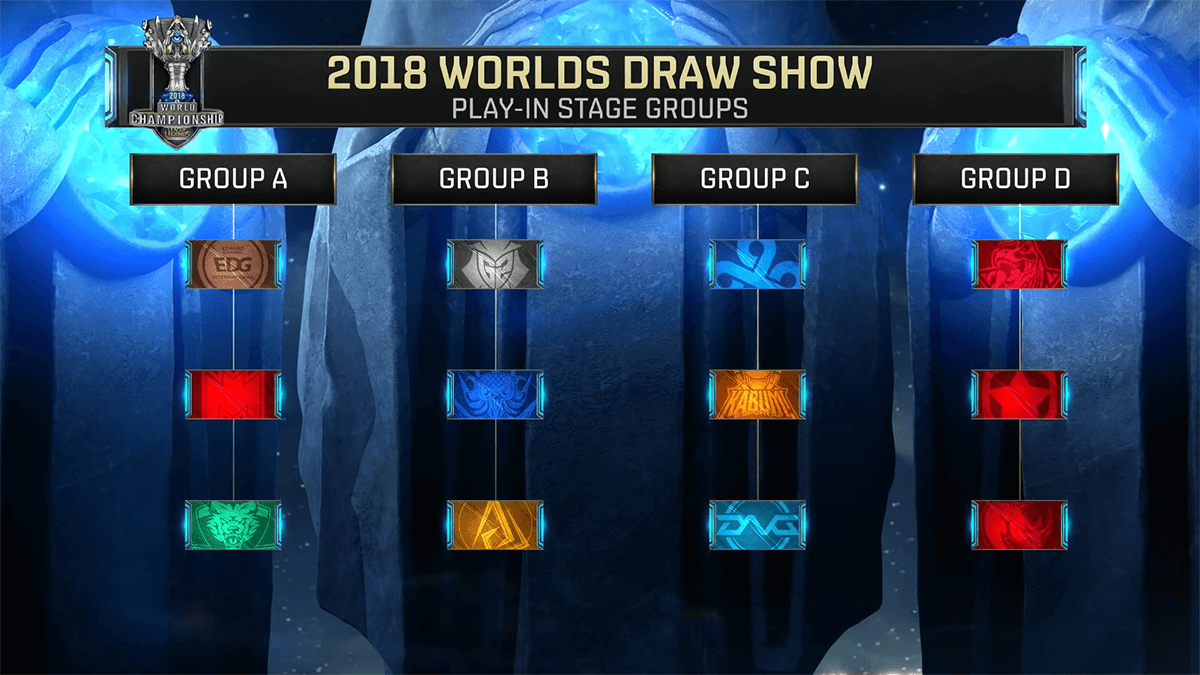 Latin America South (CLS) - Kaos Latin Gamers
Over in CLS, Puerto Rican team Kaos Latin Gamers is representing Latin America South. The team made it to this same spot last year at Worlds 2017, but fell at the first hurdle.
Improving their skills against international teams seems to be the major hurdle for KLG: They're the reigning champions in Latin American South. But as their performance at Worlds 2017 and MSI 2018 showed, they still have a long way to go when it comes to evolving to the other regions' gameplays and strategies.
At MSI, they couldn't defeat Gambit Esports and Ascension Gaming during the group stage (both teams also qualified for Worlds play-in). But KLG will have a chance to redeem themselves against Gambit Esports on Monday.
Oceania (OPL) - Dire Wolves
As with most international esport tournaments, there's always going to be some last minute roster struggles.
The Australian organization lost their jungler Shernfire last week, after
Riot Games suspended him for toxic behavior
. The suspension means Shernfire will be sitting out for the team's first two games on Tuesday with UDYSOF subbing in for him.
This is a tough blow for the team. Dire Wolves, like many Wild Card teams, struggle when it comes to playing against other regions, and losing their jungler so close to the finish line is only going to hurt their chances of making it into groups.
Turkey (TCL) - Bahçeşehir Supermassive
Bahçeşehir Supermassive (aka SuperMassive Esports) is a favorite among the Wild Card teams, and have a strong chance of getting into the groups stage. They've consistently performed well during play-ins at international tournaments.
While most of their roster are LoL veterans, a lot is riding on their midlaner "GBM", who has played for the LCK and the two LCS before heading to Turkey for a change. He has a versatile champion pool and is a highly skilled player. However, in an
interview with Invenglobal
, he admitted he slipped up during MSI, which cost the team a crucial game.
The team will be going up against Ascension Gaming and G2 Esports this week.
Southeast Asia (SEA) - Ascension Gaming
Thailand's Ascension Gaming will be representing the region.
Now they're banking on an aggressive style of gameplay to get them through the play-ins. But they are also going up against the Wild Card favorites Supermassive and Europe's G2 Esports.
By the end of Thursday, most of this list will have ended their attempt at Worlds fame and glory. But Worlds is where teams finally get a chance to surprise veteran players, and where unexpected plays are remembered more than most of the wins.
We'll check back to see if any of these Wild Card teams have managed to make their mark.