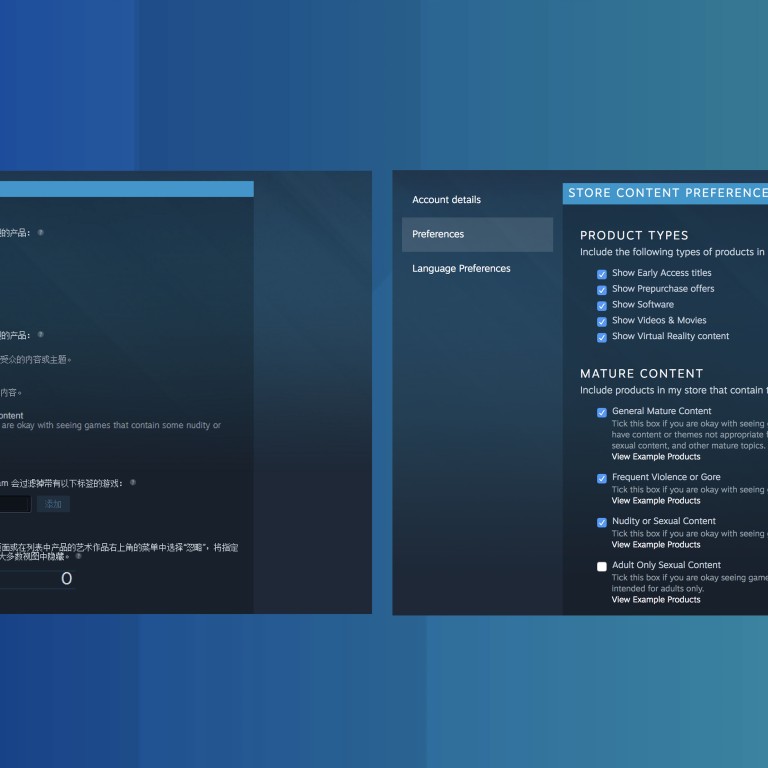 Steam won't let Chinese users see adult-only games
Steam isn't officially available in China, but it's not officially blocked either
This article originally appeared on
ABACUS
Steam recently stopped censoring adult games. But that's not true for Chinese users.
Three months ago the PC gaming platform
announced
that they wouldn't censor any games (providing they're not illegal or "straight-up trolling"), opening the door to adult-only content on Steam.
As part of that, they also
gave people more control over
what content they saw in the store. In account preferences, two more filters were added: A general Mature Content filter and an Adult Only filter, for games that "contain sexual content that is explicit or graphic that is intended for adults only."
But China doesn't have the latter option -- showing that they don't have access to these games at all.
That's backed up by a search for some of these games. For example, Negligee: Love Stories, which claims to be the first "
100% uncensored
" adult game on Steam, is not available for Chinese users.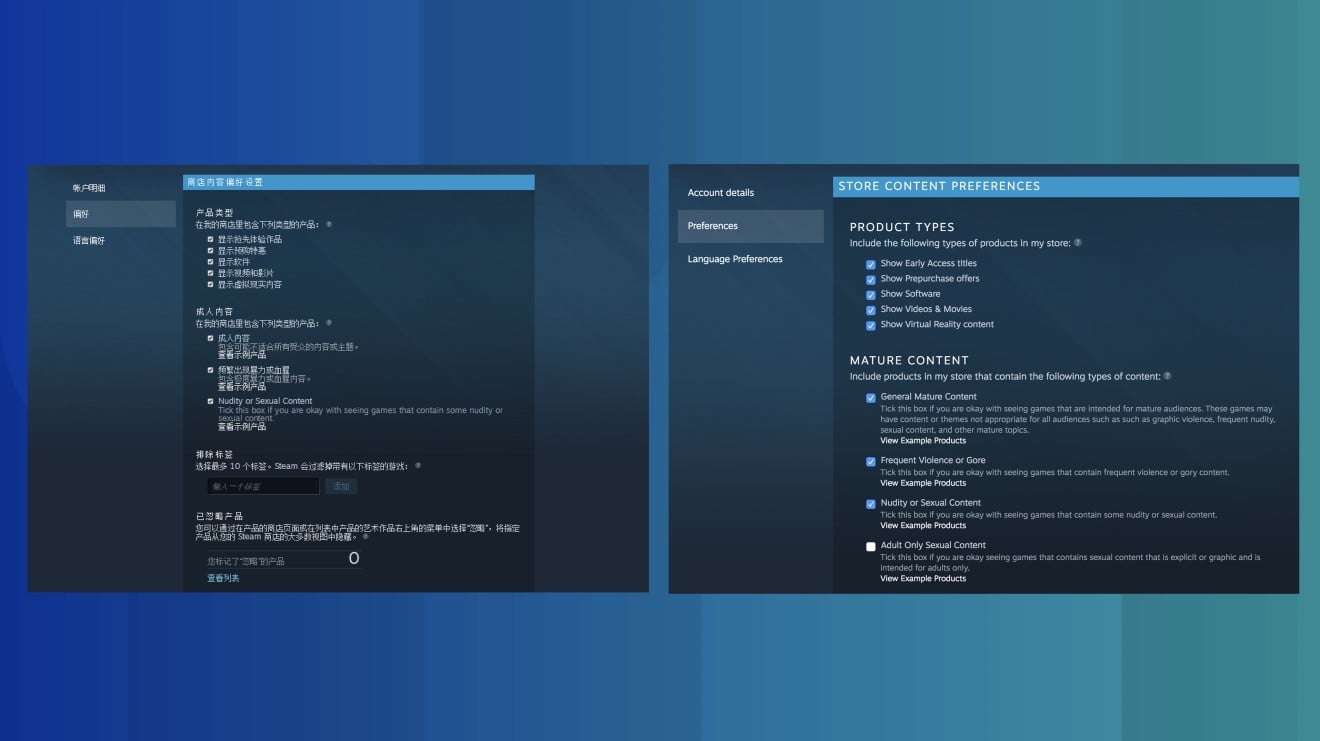 Steam is widely used by Chinese PC gamers. It
surged
in popularity last year after the release of PlayerUnknown's Battlegrounds.
But the world's biggest PC game store is not officially available in China -- meaning that the government hasn't given it an official green light. People can still buy games from the platform, but many of the games aren't approved for sale by the country's media regulator, putting the site in a legal gray area.
Gamers worry that the global version of Steam will be blocked entirely when an official version of Steam is released in China -- a version that some fear will be heavily censored. That means they'll lose a way of accessing foreign games that are unlikely to ever see approval by Chinese regulators, like the Grand Theft Auto series.
But that doesn't mean all of Steam works just fine in China. The Steam Community page has also been
blocked
, and very
occasionally
, its main store too.
Chinese media
speculated
that Steam is restricting adult titles from Chinese gamers to avoid getting officially blocked in the country. China's government is tightening its grip on the gaming industry and repeatedly clamps down on online content that they deem inappropriate, so Steam could be trying to keep a delicate balance: Not officially blocked, but not officially banned, either.
We haven't received a response from Valve, Steam's operator.