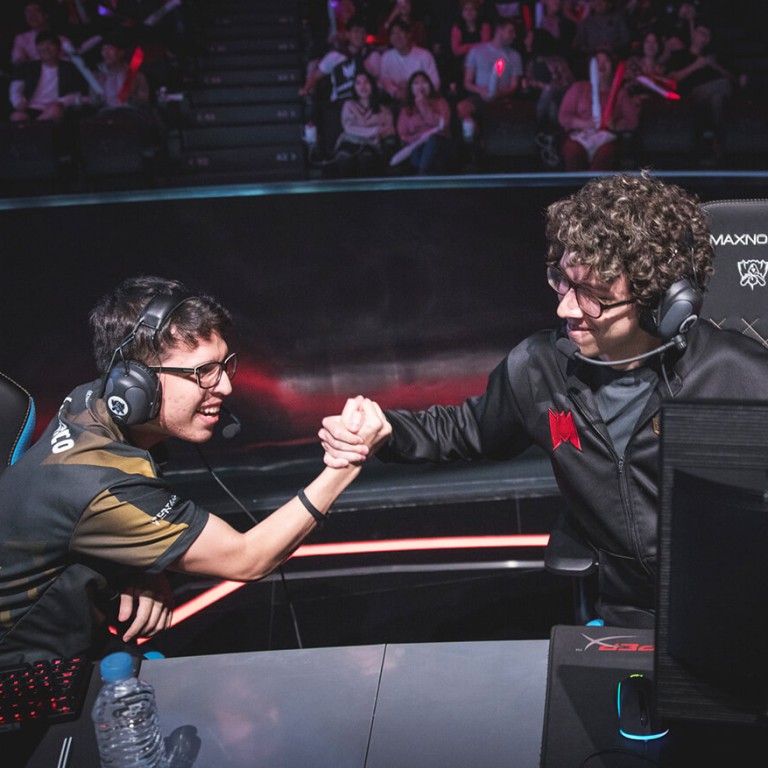 The upsets and rising stars in the first week at the League of Legends Worlds 2018
LPL giants like EDward Gaming find themselves slipping in the play-ins for Worlds 2018
This article originally appeared on
ABACUS
And then there were eight.
We are slowly whittling down the teams at the League of Worlds. Play-ins group stage is officially over and here is the final scoreboard and the matchups for the play-ins knockout stage.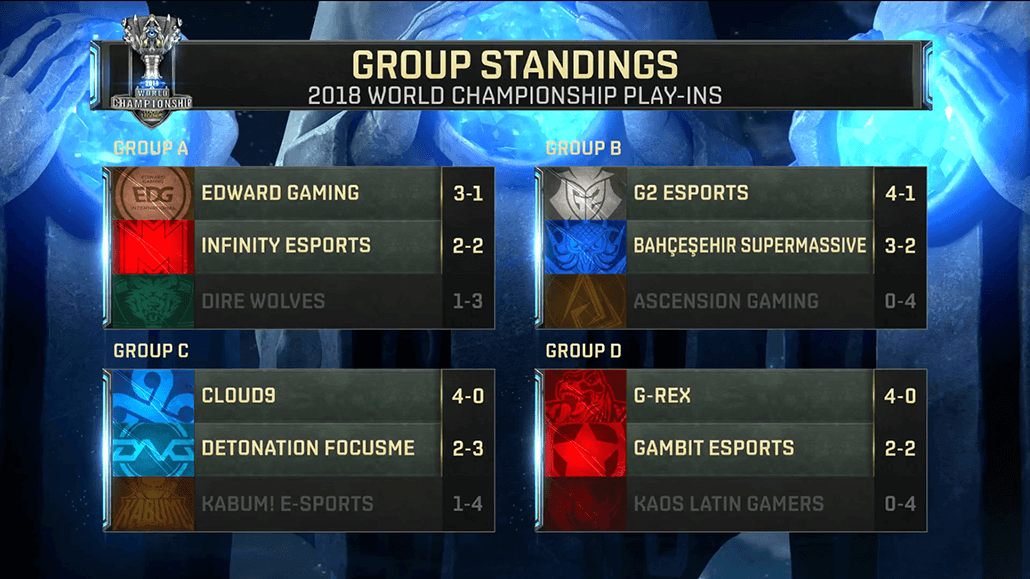 The top seed from each group are then randomly paired with a second seed team from another group. This leaves us with Cloud9 vs Gambit Esports, G2 Esports vs Infinity Esports, EDward Gaming vs Detonation FocusMe, and G-Rex vs Bahçeşehir SuperMassive.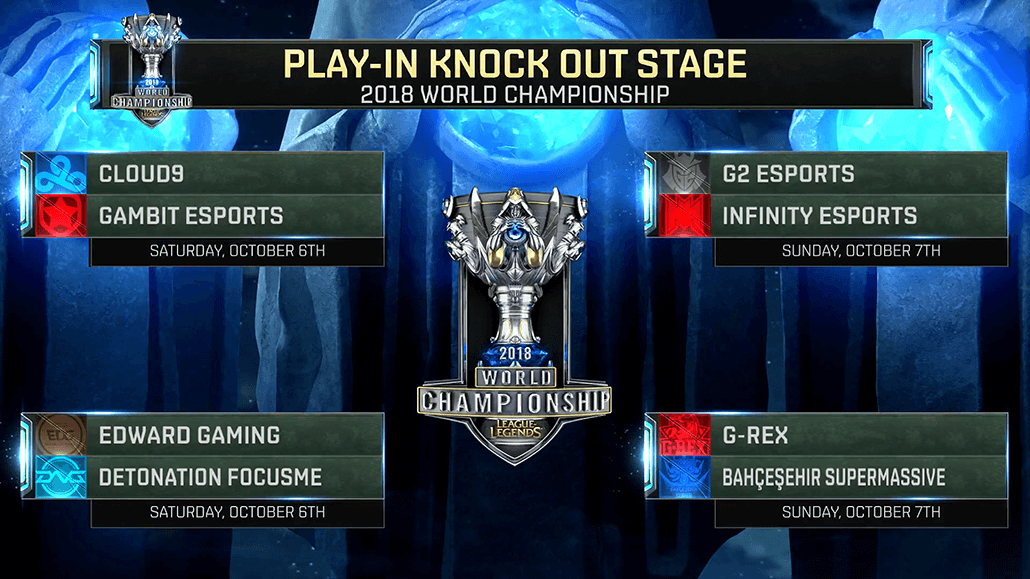 Unfortunately for Dire Wolves, Ascension Gaming, KaBuM! e-Sports, and Kaos Latin Gamers, this means their Worlds dreams are officially over.
But Dire Wolves and KaBuM! were at least able to score one victory before they had to bow out from the competition. (It seems KaBuM! is doomed to win only one match every time it makes it to Worlds.) And those wins could help teams still in the running figure out their opponents weaknesses.
For the remaining eight teams, this is a major step forward, but they can't slow their momentum. They have just a couple of days now to study their next opponent for the best-of-five matches over the weekend.
Here are some takeaways from the past four days.
The one team fight you NEED to see: Infinity Esports' shock win over EDward Gaming (LLN vs LPL)
We wanted David versus Goliath stories, and we got one in LLN's Infinity defeating LPL's EDward Gaming. At that point Infinity was at two losses, and EDG was at two wins. But Infinity came out swinging. They made changes in their draft picks. They refused to back down even though they gave up first blood and turrets started falling. They kept trying to chip away at EDG.
And then came the one tiny opening Infinity needed.
Just as the casters were already heralding Infinity's loss, the team snuck up on EDG in the midlane. Realizing EDG couldn't see three members of Infinity,
the underdogs jumped on that split second chance
and piled onto EDG's iBoy, Meiko and Ray. By the time EDG's Scout could join the fight, Infinity already had the upper hand, and turret dove to ace the entire LPL team.
Infinity then got the Baron, and within just three minutes, charged into EDG's base, aced them AGAIN, and won the match in jaw-dropping fashion.
First Pentakill of Worlds 2018: Infinity Esports' Renyu (LLN)
This is a great play-ins start for Infinity. Not only did they make Worlds history with their upset against EDG, their ADC Renyu also scored the
first Pentakill at Worlds 2018
.
Infinity was already pushing into Dire Wolves' base. But this was an important match. If they lose, Infinity goes home. So the team didn't take any chances for Dire Wolves to pull off a Hail Mary play. As Arce's Braum tanks Dire Wolves' shots, Renyu's Kai'Sa easily shreds through all five members, and leaves the base wide open for Infinity to claim the win.
Breakout team of play-ins: G-Rex (LMS)
Analysts and casters could not get enough of the Hong Kong team. And for good reason. G-Rex hails from LMS where teams whose name aren't "Flash Wolves" rarely get much attention. But the team's performance is certainly turning heads now.
G-Rex soared to top place in their group with a clean 4-0 record with aggressive but controlled plays, and an impressive jungle presence. Even though he couldn't get a zero deaths record (thank you caster curse), G-Rex's Empt2y was an ever-present threat for the enemy team throughout all four games.
Scored the biggest scare for a Wild Card region: Detonation FocusMe (LJL)
This is definitely a proud moment for the Japanese team and the LJL in general. They made it through as the second seed in their group and is going on to the knockout stage. The region is relatively new to the LoL competitive scene, and last year the LJL team Rampage went 0-4 and got knocked out early.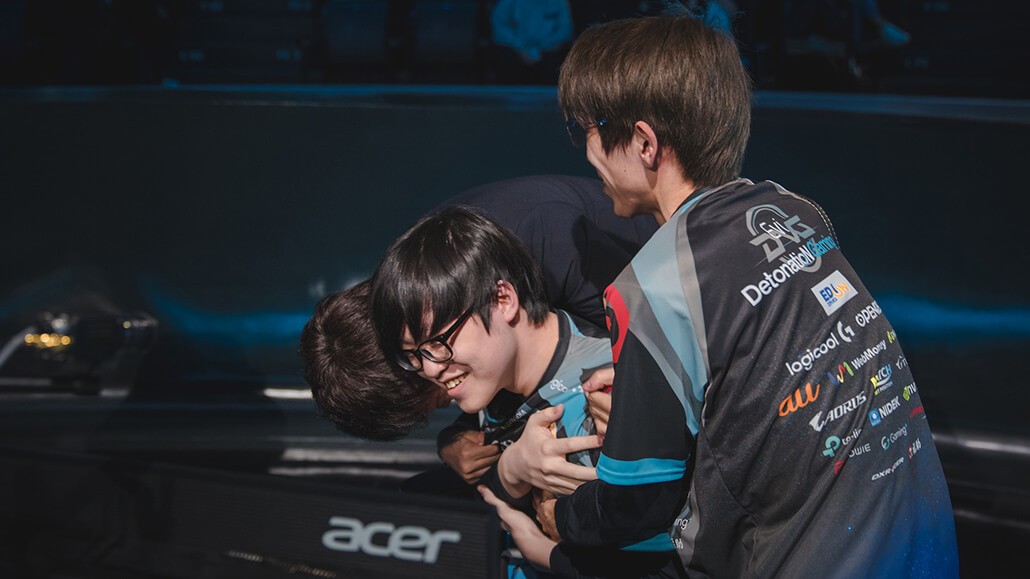 This year DFM kept fans on the edge of their seat.
They gave Cloud9 a thrashing on day one
, securing a massive gold lead and taking two Barons and an Elder Dragon. The NA LCS team did eventually manage to claw their way to a narrow victory after 44 minutes. But even though they didn't get first seed, DFM's performance is already a victory for the LJL.
And as Infinity showed, there is definitely a chance for them to surprise EDG this weekend.
Biggest sigh of relief for fans: G2 Esports (EU LCS)
G2 Esports didn't pull off their best performance on the first day of matches. Bahçeşehir SuperMassive was leading their group 2-0, with G2 trailing behind at 1-1. But that was apparently a warm up for the EU LCS team. They used that day to figure out how to face SuperMassive: with a roaming Perkz. On day two of their group, G2 defeated the TCL team in two decisive matches, securing their spot as the top seed of play-ins Group B.